Ecosystem Power
PARA co-founder launches project to connect High-Tech companies with Bulgarian schools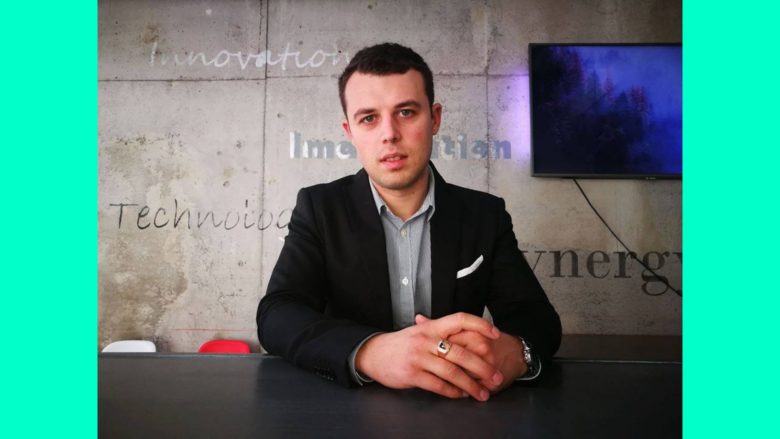 High school education in Bulgaria can easily be described as too conventional or not practically oriented enough. Students' high school years often pass without studying even the basics of important subjects that shape the local entrepreneurial ecosystem such as programming, engineering, robotics, automation. In this somewhat dull reality, one thing students can do is to choose the path of self-education, or, alternatively, to receive help from third parties that are willing to teach them what they need to know to prepare for working life in the local tech ecosystem. 
The Bulgarian entrepreneurial ecosystem has not once or twice proven to be solitary when it comes to social initiatives. Today, we are going to tell you about a project initiated by such a third party, an actor whose goal is to meet "as many Bulgarian tech companies with as many Bulgarian schools as possible" – Kristiyan Mihailov. Mihailov is co-founder of the Professional Association of Robotics and Automation (PARA), a robotics activist, and a familiar face for the entrepreneurial ecosystem. The project "Innovation meets Schools" is his personal initiative for 2021, which quickly gained support and interest from his PARA colleagues and other tech enthusiasts after Mihailov shared it on social media a couple of days ago. 
Ready, set, go
The plan for action is to connect high schools from all over Bulgaria with tech companies in the spheres of programming IoT, robotics, automation, 3D printing. The companies are going to organize themed lectures for the interested schools to familiarize students with the nature of their work, the tech specifics, the required skills, knowledge, and competencies cadres need to own in order to find a job in the field. "Schools are the main audience we expect to prepare cadres for our economy that will create added value. Students must know as many companies as possible to be able to make the right decisions about their career choice," Mihailov shares. The inspiration of the PARA co-founder came from his desire to give publicity to a great number of innovative Bulgarian companies. Mihailov also shares that the growing demand for professionals specializing in automation, robotics, 3D printing, etc., influenced him to take up the initiative. "We need students to choose engineering majors," he adds. 
How to apply and what to expect
The application process is simple for both companies and schools as it involves signing up in Google Forms. The first lectures are starting in a few weeks' time, and Mihailov is now working on connecting the first several schools with the volunteering companies so that the organization of the events may begin. The lectures will also be facilitated by a career consultant that will be gathering feedback through surveys after the sessions, Mihailov says.
While his initial goal was to connect 52 schools to 52 companies (with the number representing the number of working weeks this year), Mihailov faced a greater demand from schools in various towns and cities such as Burgas, Pleven, Sofia, Vratsa, Harmanli, Razgrad, Yambol, Isperih, Dobrich, Kazanlak, most of which would prefer to have the lectures on-ground rather than online. This also happens to be what most companies want as well, Mihailov shares, yet the pandemic measures may prevent this from happening in the near future. Among the companies who have volunteered to participate are Printivo (which specializes in bioprinted organs), Dextrophobia, the first escape room startup in Bulgaria, and MOS Consult, a company that specializes in the integration of software and hardware solutions for the furniture industry and works with foreign companies, as Mihailov notes. The PARA co-founder says that he is about to talk to the companies from the Association and is optimistic about their response.
A survey of the ecosystem
Mihailov says that "Innovation meets Schools" is not only a social project but is somewhat connected to extracting data for the ecosystems' interests and the occurring trends. "I see that companies take interest in students, in understanding them, learning about their syllabus," Mihailov elaborates. And while approximately 36 percent of the companies do not have a preference for what kind of school they are going to present in front of, 25 percent prefer vocational high schools, he notes. An interesting thing Mihailov noticed is that many teachers would often leave notes asking whether it is possible for their students to pursue internships in the companies that will be presenting in front of them, which has made him start thinking about the future perspectives for the project. Nevertheless, the initiative rings a bell with the "eduployment" concept which describes the process of integration of choosing a trade, getting an education, finding a job, or starting a company and is likely to become a trend quite soon, as noted by some.