INTERVIEW ️
The Story of Martin Stoyanov- a Y Combinator Participant with a Mission to Disrupt the Way we Use Email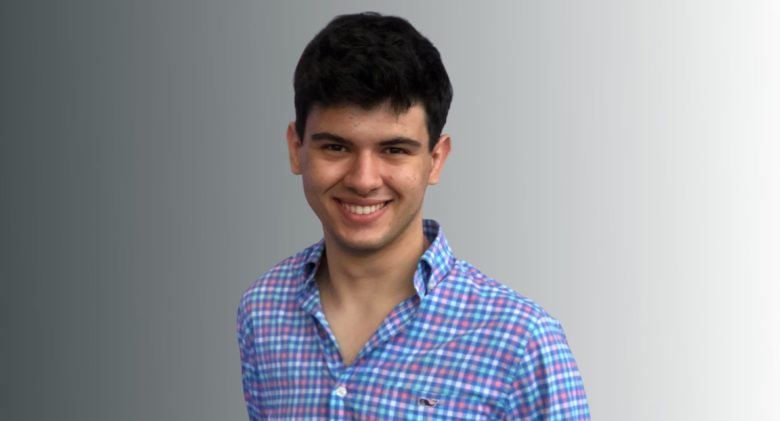 Imagine what it feels like to receive over 200 emails every day! Even though email used to be fantastic technology, it is estimated that office workers spend a quarter of their workdays checking and answering emails, which decreases their productivity, makes them less time-effective, and has a negative impact on their overall wellness.
In 2014, one small and very young team from Bulgaria joined the renowned American seed startup accelerator, Y Combinator, with the goal to solve these problems by giving the control of email management back to its users. That is how the 23-year-old Martin Stoyanov came up with the idea for Emailio – a highly customizable email assistant based on the principles of attention, procrastination, and efficient use of time. The young founder shares for Trending Topics SEE the backstory of his startup, explains how the app works and touches on what are the benefits of using behavioral science and gamification to make email work better for its users.  
Trending Topics SEE: How did you first become interested in entrepreneurship and what were the first ventures you created? 
Martin Stoyanov: I started coding as a web developer when I was 11, working mainly on hobby projects like a music website and a Google-like platform with a search engine for different websites for social networking, movie reviews, tourism, recipes, and online games. Basically, for three years in middle school, I was mostly web developing. The project I am most proud of is sort of a context organizing system for sports matches in video games, and it was used in Bulgaria's Electronic Sports League for organizing the final five matches for all sorts of games. At that point it was three years that I had been doing all kinds of websites and I wanted to do something different, so I concentrated on apps – it sounded exciting, there weren't so many people doing them, and there was a lot of opportunities there. I made two apps that went into production – one was a newsreader and one was a task manager app. Both of them had around 100k users. Then, in 2013 I started my startup Emailio, which is an email client for healthy habits and has run it ever since. 
What importance do you give to education? Was it school and university or something else that had the biggest impact on your future development as a founder?
Having self-initiative and desire to learn everything on my own is what helped me the most. We all have this opportunity to access vast amounts of knowledge, and nobody really taught me anything besides the Internet. The biggest support that I got was access to all the resources I needed to learn on my own. I was part of the early wave of people who used the Internet to learn – now everybody uses the Internet for information about everything. All I needed was a computer and some English lessons and textbooks, which I owe to my parents.
How did you identify the problems that unstructured email is causing?
As in every startup, ideas changed all the time as we kept learning during the process. We have been developing Emailio for over seven years now and improving the way email boxes are maintained wasn't something that we started with – it was a gradual process of discovery and learning from our users. We actually started off with the idea to design an app that helps people use email very fast. At some point, however, this vision to make email fast was simply not enough for us. That is when in the summer of 2014 we met Dan Ariely and he helped us identify that email was actually the problem as it interrupts the workflow of people with every single notification. Being a behavioral economist who knows all the research behind interruptions, he gave us the vision that our phones can turn into the perfect habit-changing device. We realized that in terms of development, Gmail had all the necessary functions and all the other email clients hadn't been innovating for the past five to ten years. This meant that there was a group of users who weren't really satisfied with the state of email and for me, personally, and for a lot of other people entering the workforce, email was seen as a constant source of stress. Nowadays, we are moving towards a path where all the problems of technology will be problems of wellness – everyone is getting too addicted and too entertained by it. So, we wanted to put our little brick in that digital wellbeing movement and we did that with email.
What are the solutions that Emailio provides to solve these challenges?
Emailio is going to be an iPhone, iPad, and Mac email client that helps users build healthy email habits and offers them the chance to look at the email in a refreshingly new way. We do that through behavioral science and gamification and the app is totally gamified with wellness courses, challenges, matching programs, and goal tracking. Emailio tracks and helps its users improve four goals – reaching inbox 0, spending less time on email every day, fewer email pickups, and decluttering your inbox. 
As the youngest founder to graduate from the prestigious startup accelerator Y Combinator, in what ways did the program help you develop Emailio? 
YC is the reason why Emailio is still here and I'd always recommend it to seed startups. It gave us a huge boost in the beginning – not only of confidence but also in credibility as it allowed us to relocate to Silicon Valley where we met a lot of smart people who helped us along the way. For our team, the YC served as a bridge and helped us go from Bulgaria to Silicon Valley where all of our potential target users were – all of the influential and demanding people. Our biggest lesson from there was to focus on just one user and make something that a few people love. When we had our first meeting with Paul Graham – the cofounder of the accelerator, he outlined the plan for the next three months until demo day and all he wanted from us was to create an email app for one person. The whole point was to focus on the most demanding users like Sam Altman who was the best choice for a power user – he was an investor who gets hundreds of emails every day and he knew all the available alternatives. 
What is the business model of Emailio and what is the reason for choosing this business model? 
The main reason we went after a subscription-based business model was to build a sustainable product that respects its users' privacy and gets better over time. Back when we started, we didn't really think about monetization. However, we came to realize that unless businesses sell people's data they need to charge for their products and services in order to have a sustainable business. Not only that but you also get higher quality users and more valuable feedback, plus the users benefit from the so-called "Ikea effect" – they are more prone to use the app after they have paid for it. Even though we chose a low price, compared to our competitors, only $8 per month, which is less than the price of lunch, our tool gives its users at least several hours back every week. Generating some revenue from subscription also allows us to expand our team, expand the product, develop, and implement new ideas.
What are the biggest challenges you have faced so far in the development of Emailio? How did you overcome them? 
In the beginning, I was more lonely than I thought. And also, even though it was the right choice, starting this so young, I didn't know anything other than building apps, so I wasn't skilled in managing people, communicating clearly, and raising money. Along the way of overcoming these challenges, there were many mistakes that I made. But the biggest challenge for me was actually making something people care about. The metric I have always tried to reach is to have customers who would come to my door to dissuade me from shutting everything down if I decide to do so one day.
Since customer satisfaction is so important to you, what methodologies do you use for receiving customer feedback? 
On a small scale, we don't really need any methodology as we can simply talk to our clients so we have a group of beta users that we receive feedback from. We know that whatever works at a small scale will work at a bigger scale as well – if 1k people enjoy it, it is most likely 10k people to enjoy it.
Do you plan to start looking for investors soon?
Right now we haven't started fundraising as we are more focused on developing our team and product.
What is the main thing you are working on right now in Emailio? How are you currently innovating? 
We are pretty much done building the main app and we are just polishing things up right now. One cool feature that I recently finished working on was the "swipe" feature that allows users to customize their workflow by creating custom swipes, which can be used for all kinds of actions.
What are your vision and goals for the future of Emailio? 
As I said, our main goal is to make something that people love, something that gives their time back and helps them be less stressed and more mindful of the way they use email. At the same, time we aim to develop a sustainable model that respects people's privacy. Right now we are not looking to expand our team as our goal is to stay lean – besides the four co-founders, we have one designer and one developer. 
Even though right now our clients are mainly centered in the USA, after we release the app, we hope to expand our reach and get to more users internationally.