⭐CEE Star of the Week⭐
The Czech Buy-Now-Pay-Later Fintech Startup Twisto with €16m Investment in Series B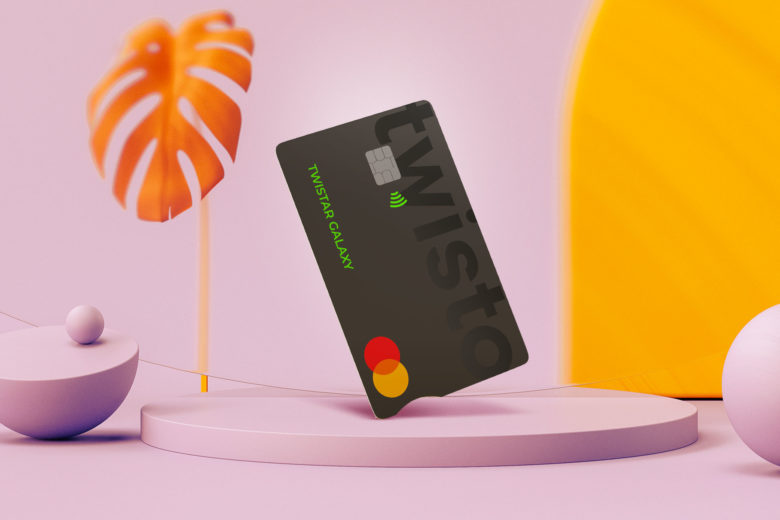 "CEE Star of the Week" is our weekly series of short stories where we present a company from Central and Eastern Europe that has recently achieved something significant – closed an investment round, won a prize, successfully launched on a new market, made a prominent hire, etc. The stories can be found both on trendingtopics.at and trendingtopics.eu.
Deferred payments and buy-now-pay-later (BNPL) solutions can be the answer to abandoned shopping carts. Even though extending credit to consumers is not something novel and there are numerous consumer credit options, there still appears to be space for innovation. And fintechs are there to fill in the gap in the new stream on consumer credit with buy-now-pay-later solutions. How are they different from other types of credit? Well, they allow consumers to defer payment for a certain period of time at no cost, which means no interest rates and less regrets on the checkout lines. There are already examples of fintech startups such as Klarna and Affirm that have proved the growth potential of this concept and the benefits it brings to consumers and retailers. 
On the 14th January, the BNPL Czech fintech startup Twisto received €16m investment in a round led by the Australian fintech company Zip Co and the early-stage VC for fintechs Elevator Ventures, which is powered by Raiffeisen Bank International. Because of its high potential, Twisto is often referred to as the "Klarna for CEE" and investors are quick to recognize that. One of the investors in the round, Larry Diamond who is the co-founder and CEO of Zip, notes that Twisto's competitive advantage is the emphasis on the customer, the product itself, and the team. "We want to teach people to take advantage of payment tools the right way, to help them improve their family budgets and better manage their cash flow, especially during the time of COVID," shares the CEO and founder of Twisto, Michal Smida. In order to recognize the success of the Polish fintech startup, the Trending Topics team dove deeper into its story, features, and benefits as well as its plans for future growth. 
How was the idea of Twisto born? 
Before starting Twisto, Michal Smida had spent more than 10 years living abroad in the US, Russia, and London where he worked in investment and banking and was able to perceive the need for new payment solutions from a first-hand-experience. He was inspired by the success of Klarna, which until recently was Europe's highest valued private fintech company, and Paypal and had a vision to bring similar revolutionizing solutions to the CEE market.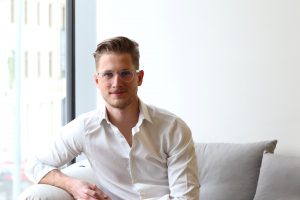 Why is its fintech solution unique? 
What differentiates Twisto is its dedication to be flexible and make daily payments go as easy and secure as possible, namely with features for secure one-click online payments and its BNPL system. Twisto's payment app, which is connected with Matesrcard and is Apple Pay-compatible, allows customers to pay for online purchases instantly and to take care of all bills and invoices by taking a photo of them within the app. When it comes to the credit part, users can receive money with a 45-day maturity and the option to defer their payments. Moreover, Twisto understands the local attitude towards the risk that is associated with the use of credit cards and provides its users with money from the beginning. "What makes us unique is the omnichannel payments experience," notes Smida. According to him, Twisto is positioned more like a daily payments wallet, instead of a credit card and credit is only one of the features of the app that speed up the customer onboarding process. 
Who were the previous investors in Twisto? 
The leading investor of the latest Series B investment round, Elevator Ventures, and Zip, were joined by other international investors – Finch Capital, Velocity Capital, ING Bank, and the Austrian insurance company Uniqa. Going back in time, the pre-seed round of Twisto was led by the Prague-based multistage venture firm ENERN Investments. 
What is Twisto's business model and what traction has the startup achieved until now? 
When it first started in 2013, the business model of the startup was focused on B2B collaborations in order to integrate with big e-commerce retailers. But after some time on the market, Twisto adopted a more consumer-centric vision and now it is the app "twisting up the way people pay daily". The fintech uses SaaS Freemium model and offers free limited online features, while its full packet of solutions can be used with a monthly standard or a monthly premium subscription, which ranges between €2 and €4. During its seven years of existence, Twisto has gained more than 1.6m customers and besides operating in the Czech Republic, it has managed to spread its services in the Polish and Slovak markets.  
How is the team of Twisto overcoming the encountered challenges? 
According to Michal Smida, the biggest challenge that they have stumbled on is finding a way to overcome customer resistance, which stems from the fact that in the CEE region there is the widespread perception that credit cards mean not having money and going into debt. The team of Twisto had to shape and redefine their product offerings and select the right customers carefully in order to keep growing. Another challenge that they outline is that in the CEE markets, consumers tend to search for the loopholes in the system and try out their limits, so Twisto had to design solutions for catching fraud and managing consumer credit risk.
How does the fintech startup mitigate consumer risk? 
Unlike traditional banks, which require proof of employment and salary when issuing a credit card, Twisto uses an end-to-end scoring process based on the online footprint of its potential users. In order to do that, the fintech looks at its clients' online shopping data, technical device data, and geolocation data from Google's open API. 
What are the next steps for Twisto?
Michal Smida shares that the next steps for Twisto will be to introduce interest-free installments to allow its users to pay for bigger purchases over time with no interest. "In three to six months, we want to evaluate the opportunities where it makes sense to expand. We know that this will most likely be the east because the western markets are occupied. Since we now have capital and can raise more, we are considering a possible expansion through the acquisition of smaller local players. Romania is still in the game, but also Turkey, for example," reveals Smida.