grant
The European Commission Backs Bulgarian Venture Transmetrics With €1.7m To Boost Logistics Efficiency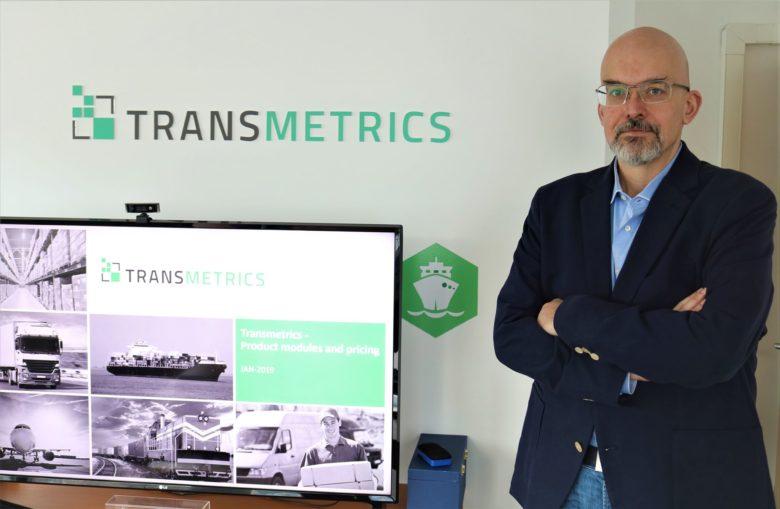 The Bulgarian Transmetrics has received a €1.67m boost from the European Innovation Council (EIC), to continue developing its intelligent platform for logistics that aims to optimize the shipping industry, and eventually reduce its negative environmental footprint.  Transmetrics is also the only Bulgarian company among the 75 startups that received a total amount of €278m in grants and equity financing by EIC, an investment and acceleration vehicle of the European Commission that aims to help entrepreneurs, innovators and scientists scale internationally.  
This is the first grant со far for the cargo optimization player – Transmetrics, which has previously raised a total amount of €3.3m from Launchub Ventures and angel investors, since its establishment in 2013. Ever since the company has been developing software products that aim to make freight and logistics more energy- and resource-efficient. 
"This will allow Transmetrics to accelerate the development of our innovative software, scale our new product and bring economic benefits to this tough market," says Asparuh Koev, Co-Founder and CEO of Transmetrics.
The fresh capital will be put into further product development that will make Transmetrics' solutions more suitable for mid-size transportation companies, tells us Tim Koroteev, Head of Marketing at the company. The whole project is for nearly €2.4m, whereas Transmetrics finances 30% themselves. 
Making Supply Chain Smarter 
The Transmetrics idea was born in 2012 when Asparuh Koev and Anna Shaposhnikova, who'd worked as consultants for some of the largest companies in the cargo industry, saw there was an explicit issue of inefficient capacity utilization in the sector. The next year, Alex Petkov joined them as a cofounder, after Koev had successfully tested the idea during a consultancy project, and so it went. 
The company was started with the vision to optimize and make logistics more efficient, and with the time it developed various solutions around this problem. In a nutshell, Transmetrics uses Big Data and predictive analytics to help transportation companies optimize their costs for transportation with up to 25%. Transmetrics' software addresses extreme inefficiencies in logistics. For example, trucks in the EU are driving on average half-empty, wasting economic resources and creating unnecessary emissions, while logistics is responsible for 30% of the world's carbon emissions. According to Shaposhnikova, $500b could be saved by using data analytics in the cargo industry, where currently one-fourth of vehicles on the road are half empty. And this would also contribute to the reduction of the shipping industry's impact on the environment, estimated to be over 3% of the annual global CO2 emissions five years ago, and expected to reach 10% by 2050. 
Transmetrics' first product was a software that calculates the load and empty space in vehicles that helped companies optimize their capacity, using fewer vehicles to ship the same loads. In 2017, the company launched a platform called AssetMetrics – an automated predictive planning tool that uses AI to forecasts customer demand per asset type and geographical area days in advance. The solution is customizable for large full truckload companies, rail transportation companies, container shipping lines, manufacturers with logistics assets, etc. 
From enterprise to mid-size clients
Among the clients of Transmetrics, we find industry leaders like DB Shenker, DHL, Kuehne & Nagel, DPD. And while the company has so far worked mostly in the enterprise segment serving clients with an annual turnover of over €1b, with the EIC investment the company aims to adjust the product to the needs of mid-sized companies too.
"This is the industry where profit margins are very thin and by optimizing logistics asset management with Transmetrics, mid-size companies can double their profit and reduce unnecessary carbon emissions by using fewer assets needed for transport, " explains Koev.  During the preliminary trials with two European logistics companies, reads an official release by the company, Transmetrics'  technology has already proven significant benefits for the mid-market players, saving over 20% of transport costs.
So far, Transmetrics has been active mostly in Europe managing to generate revenues of €300k in 2018 and expecting to double it by the end of 2019.
Europe's investment in future-proof business
The European Innovation Council (EIC) was founded in June to help entrepreneurs, small businesses, innovators and scientists scale their organizations internationally.
The EIC launched an accelerator pilot, and this is its largest funding round so far. This is also the first time the Commission has offered blended finance, both grant and equity, which allows for larger funding amounts of up to €17.5m per single company. The companies selected in the first round come from 15 countries, whereas the largest number of financed projects is from France, Israel, Switzerland, and Germany.  Interestingly enough, despite the fact that the EIC's initiation could be connected to the Commissioner Maria Gabriel, there seems to not be wide participation from Bulgaria.
In addition to financial support, the startups and SMEs in the EIC Accelerator Pilot will have access to coaching, networking and business services. Part of the future plan for the EIC Fund is to bring in co-investments and follow-up investments by private investors and others.