POST-COVID WORLD
The "new normal": This Serbian solution helps keep COVID-19 away from your organization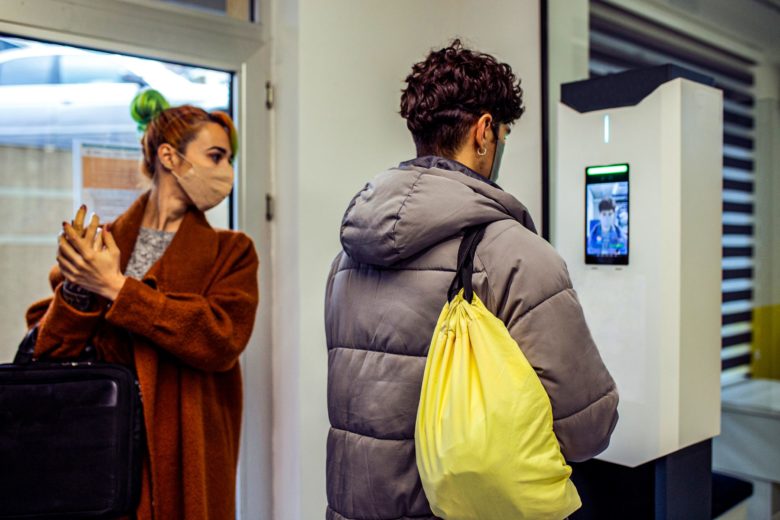 What does it take to innovate and be successful – a brilliant idea, sufficient resources to get to action, the right team, in the right place, at the right time? Serbia's IoT startup Hola Systems must have gotten at least some of these factors right as their innovative non-contact devices for temperature measurement and hand disinfection are making waves in the Western Balkans and beyond. The COVID-19 pandemic, which has left many businesses struggling, was actually an opportunity for the Nis-based team who say it "saved the Hola history".
A timely solution
The COVID-19 pandemic hit almost every country in the world, forcing us to radically change the way we live and work. As we are slowly starting to shake off the crisis, the economy is heading back to recovery with people getting back to their routines. Still, with vaccination rates remaining way below the required levels, businesses, schools, institutions, hospitals and public transport companies alike need solutions that would ensure the safety of their staff, clients, and visitors.
Recognizing the importance of "normality" and care for people's health and safety, Nis-based Hola Systems saw a niche and pivoted to develop a product hoping it could alleviate the situation and .
How it all started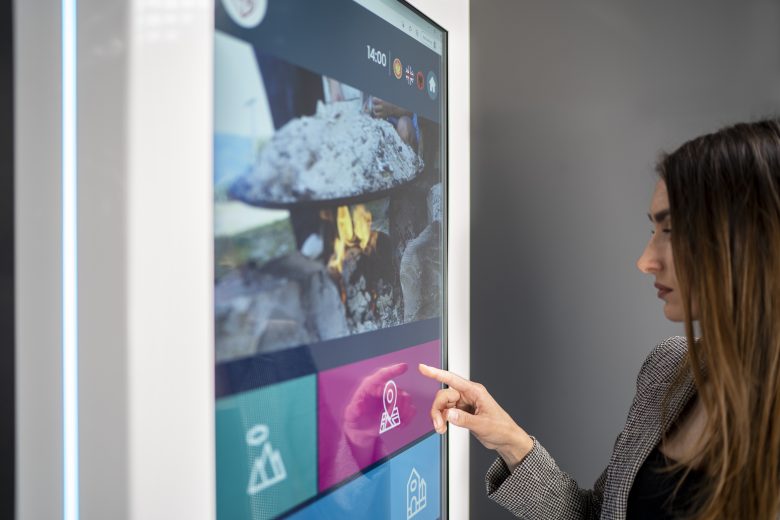 Originally, the startup, set up in end-2018, was focused on creating interactive touch devices. Its first product line – Hola Interactive, featured interactive kiosks and touch-screen displays. "They were created out of our desire to offer the Serbian market a complete innovative domestic solution including a hardware configuration a custom-designed app," Hola Systems founder and CEO Dragan Miljkovic told Trending Topics SEE. "Such products could be found in the markets of developed countries at every step, but were not available in our country," he added. The competitive advantages of Hola's solution were the lower price (currently a device costs about EUR 2,000), integrated customer apps, and easier maintenance and servicing.
As COVID-19 hit, Hola's team realized they had a solid foundation to take their product to the next level by offering a solution that could help businesses and institutions stay safe. Adapting quickly to the new market demands, in 2020 the company launched their Hola Defense product – a digital stand for non-contact temperature measurement and hand disinfection.
Speed and flexibility
Despite all difficulties, Hola didn't waste any time in coming up and designing their anti-pandemic solution. "Primarily working from home, in challenging market conditions due to pandemic and isolation, we started the project – from the import of specific components, which at that time posed a great challenge and risk, through the development of electronics and software, studio recording of voice messages, mechanical drawings, design and construction of the housing, all the way to the final assembly of the device," Miljkovic recalls. "Unlike the usual development flow of this type of projects, there was no time to solve potential problems and shortcomings. A complete solution had to be offered immediately."
Working day and night, the team was able to develop their prototype device within a month and launch a complete, certified product on the market.
The technology behind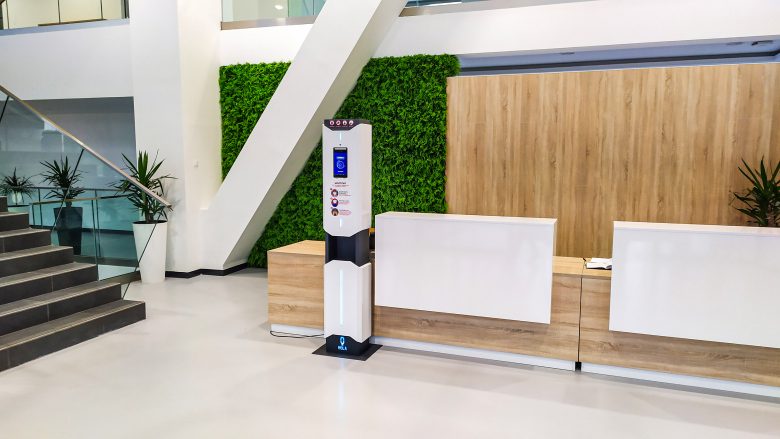 Hola Defense consists of two separate units – one that measures the body temperature of people using it, and another one for contactless hand disinfection. Most of the parts were made locally by the startup, and some are being imported. The electronic components are fully developed by the company's in-house team and consist of several sensors: one that detects hands, triggering the hand disinfection system, and another one that detects when the container for the disinfectant is empty. A sensor detects the user in the upper unit and measures their temperature at a distance of 30 to 50 cm. Reports are generated for all measurements which can then be used for audit purposes.
Standing out on a crowded market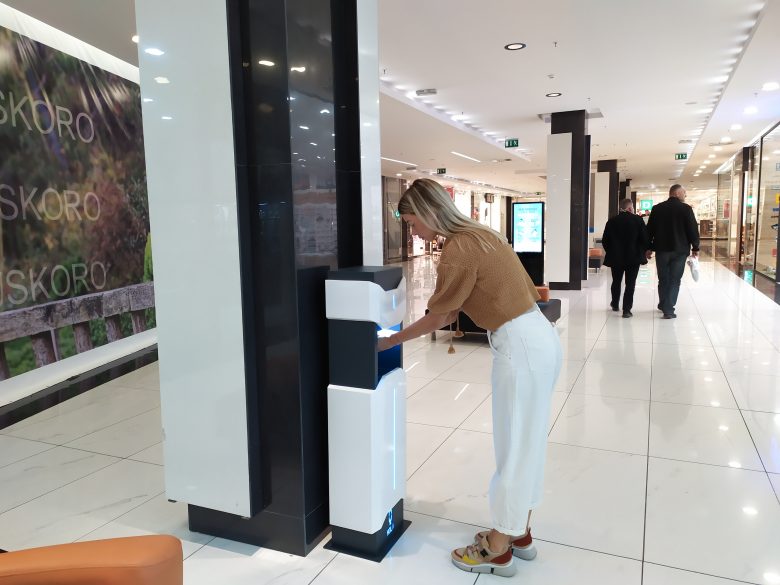 According to recent forecasts by Reports & Data, the global non-contact temperature measurement system market is set to grow at a rate of 6.1% from USD 860.5m to reach USD 1.35b in 2027. The expected growth comes amid increasing demand since the outbreak of the COVID-19 pandemic with high temperature being one of the most common symptoms of the infection,. In the US alone, there are over 200 companies currently making or advertising thermal scanners.
Still, Hola Defense have seen significant interest in their product. "In the beginning, we developed the device intending to sell it exclusively in Serbia. However, after a month, we received calls from Europe and some Arab countries, and after two months, the device was certified and ready for export," founder Dragan Miljkovic told Trending Topics SEE, adding that their stand currently operates in nine countries, including Northe Macedonia, Montenegro, Slovenia, Austria, Hungary, France, Germany, UAE, and Algeria.
Future plans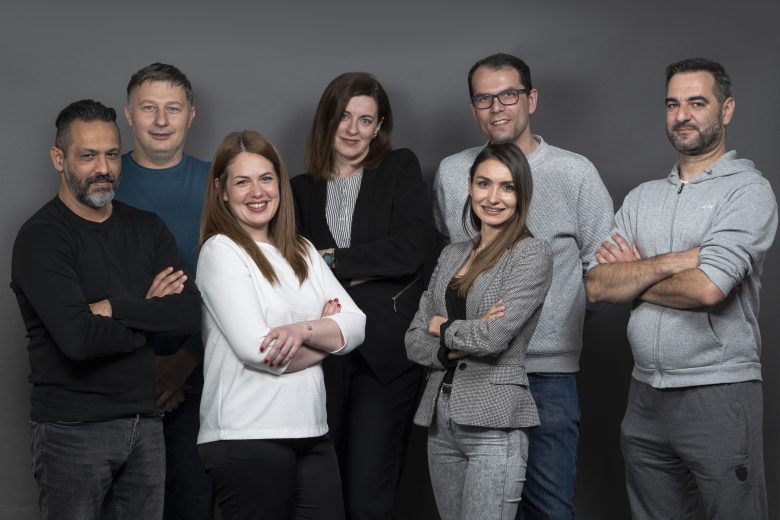 Hola Systems has been on the market for just two years but already has some major breakthroughs behind its back. And it is not planning on stopping here.
"Our passion goes to projects that require new development and more excellent service. The development of innovative information technologies is undoubtedly the primary orientation of our company. Different software and hardware components, such as sensors for providing important information, additional displays, QR code scanners, printers, RFID readers, can be installed in our devices," Miljkovic said. One of the new projects Hola is focused on is a solar bench with an advertising screen system.
Innovating in Serbia
According to Miljkovic, being a startup in Serbia and offering an innovative product on the market can be challenging. "In the beginning, we started with personal savings", he said. In April 2020, however, the company received funding from the Serbian Innovation fund and used the money for the initial development of their interactive touch and contactless devices.
Albeit still in its early stage, the startup ecosystem is gradually maturing – it is supported by a growing range of events, hubs, organizations, and government incentives. "Awareness of the possibilities and potential of developing ideas that create a positive impact is changing," Miljkovic said.
He believes that until entrepreneurship is adopted as a school discipline, Serbs are left with self-initiative and self-education. "Information and knowledge is all around us today. If you have an idea in Serbia that makes life easier and has an added value, there is a great chance you will come across the Innovation Fund or someone who is ready to support your project financially," the entrepreneur believes.