IEO
The New Trend in the Crypto Market: Initial Exchange Offerings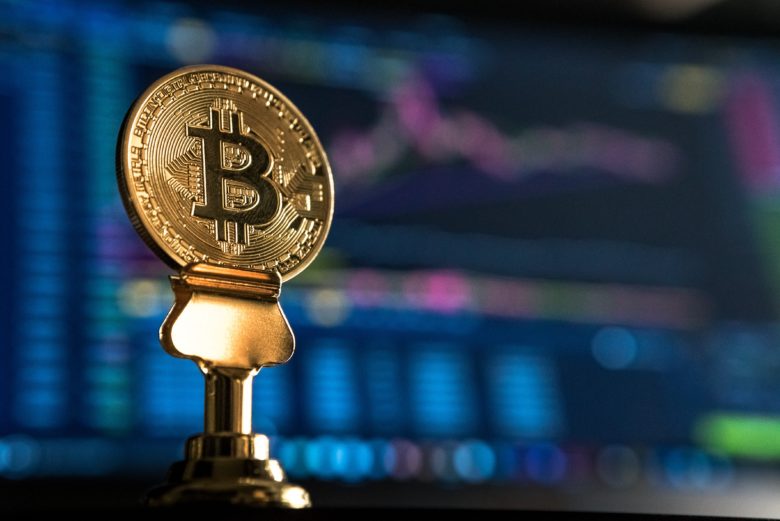 There is a lot of talk in the crypto industry about Security Token Offerings (STO), which could become a new source of revenue for startups after ICOs. However, before STOs become a big thing, there is now a new trend: so-called Initial Exchange Offerings (IEO).
It basically means that token sales are taking place at crypto exchange platforms.  "The exchange acts as a guarantor and conducts a project due diligence check on the project team. Having IEO to streamline the process, developers are no longer required to perform KYC verifications. Indeed, it can bring about widespread publicity, and a quicker listing process," stated the exchange OKEx that is headquartered in Malta.
OKEx intends to launch a new platform for IEOs under the name "OK Jumpstart" to "promote high-potential projects and support early-stage entrepreneurs."
Direct trading
"The great advantage is that you can build on the entire user base of the exchanges and you don't have to go through the KYC process," says Florian Wimmer from the Austrian Startup Blockpit, who closely follows the trend.
Another benefit: While many startups, that used to collect money from ICOs have struggled to get their tokens listed on xxchanges, Binance, Bittrex, or OKEx will make sure IEO's tokens are quickly tradable.
"From the company's point of view, it is a great relief because the stock exchanges are doing the KYC and AML " says Chris Miess, chairman of the Digital Asset Association Austria. Moreover, he sees another advantage of the development: "When the exchanges do proper due diligence, scams will be less."
Millions of Dollars in Minutes, but…
OKEx follows a trend that has been evident since the beginning of 2019. The crypto exchange Binance, which also operates from Malta, has recently introduced its own platform for token sales – Launchpad. There have already been two big IEOs: Tron's BitTorrent Token (BTT) raised more than $ 7M in less than 15 minutes, and the Fetch.AI project also raised $ 6M in a short time by selling FET tokens.
Therefore, it was exciting to follow the performance of the first IEO on the Bittrex Stock Exchange, which was supposed to kick off today, Friday, March 15. Users of Bittrex could have bought XRD-tokens of RAID, a decentralized game data ecosystem. The sales IEO was however canceled shortly before the launch due to "significant changes in the business status of RAID," Bittrex stated in a tweet.
Ethereum could lose relevance
Usually, in IEOs the bill is paid in Bitcoin. This is an exciting change compared to ICOs, where Ethereum was the main exchange currency. As the exchanges emit the tokens directly to the investors, Ethereum smart contracts are no longer necessary.
In 2017 and 2018, Ethereum was the primary system startups used to raise through ICOs. However, in case IEOs prove to be successful, the importance of ETH might decline.  "Ether may lose relevance. Smart contracts are not necessary any more, which is a step backwards in terms of technology," says Chris Miess of the Digital Asset Association Austria. Exchanges as a new middleman could bring their own tokens (e.g. the Binance Coin) into play. "The tokens that exchanges issue themselves could outstrip Ether."
Exchanges earn well
For the exchanges that have access to hundreds of thousands of users, IEOs are a new source of revenue, especially given the currently weak crypto market. They can now request tokens from the projects that want to run IEOs on their platforms.
"For a small startup, this will not be an option in the beginning. To start an IEO a company needs to provide roughly at least half a million to the exchange," says Wimmer. So far, mostly larger companies were behind the IEOs – such as the blockchain company TRON, which in 2018 bought BitTorrent for $140M.
It is also possible that stock exchanges develop into real IPO platforms – when STOs issue tokenized securities rather than just utility tokens with sometimes doubtful value.
Centralization around the crypto exchanges
The IEOs could further strengthen the position of crypto exchanges – which is precisely contrary to the basic idea of the blockchain world – decentralization.
"One downside is that funding is getting more and more centralized, the exchanges are gaining even more power. Now the exchange decides who can get financing at all", says Chris Miess. "The exchanges are becoming the new investment banks which is contrary to the original crowdfunding idea of the ICOs."