Competition
These are the Bulgarian Finalists of Ashoka's CEE Energy Innovation Competition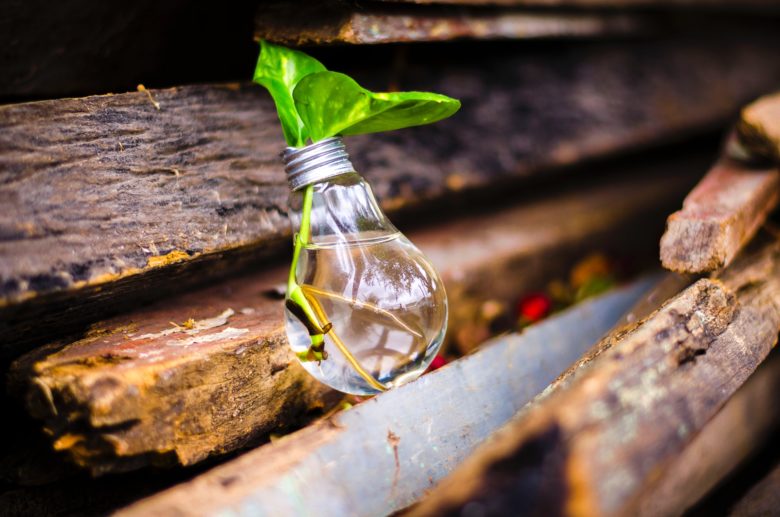 In recent years more and more initiatives are tackling the problems of energy poverty and innovation within the sector. "Social Innovation to Tackle Energy Poverty" acceleration program is one of such, looking for social innovators with solutions to tackle energy poverty in Poland, Czech Republic, Hungary, Romania and Bulgaria.
"It is the first time the accelerator focuses on the countries of CEE region where the energy poverty levels are extreme", pointed out Emilia Angelova, CEO of the Bulgarian partner MOVE.BG.
In Bulgaria, the level of energy poverty is the highest in EU, shows a recently released report by The EU Energy Poverty Observatory. So, it's not surprising that the competition was also launched in this geography. Eleven projects were submitted, six made it to the national finals and two of them will continue to the CEE finals. These are two students, who've developed a solar-powered bike and a company that will launch a crowdfunding initiative for replacing old heating equipment.
The accelerator program will give a chance to two teams to join a 5-month expert program and get access to Bulgarian and foreign technology and business mentors. Five of the 15 CEE finalists will also receive a small grant of 15K each.
The eco-go-to-school-way and a non-product-crowdfunding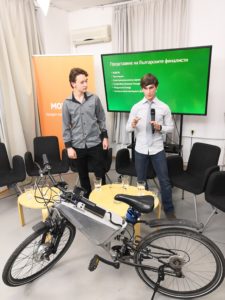 The team of students from the "John Atanasov" Electronics High School in Sofia has developed a prototype of an electric bicycle with solar panels. The young inventors shared that the bike can go up to 25 km per single charge and has a maximum speed of 45 km/h. When it stays still on the sun, the bike is charged by the attached solar panels. The business model is based on taking old conventional bicycles and turning them into electrical bikes, which is a sustainable approach and has a more attractive end price (the parts for the prototype cost them €200, an e-bike usually costs €1.5K+).
Coloring outside the lines, the Energy Agency of Plovdiv, a private research and development company in the area of renewable energy, provides quite a different approach to the traditional EU programs for funding household in need. Using crowdfunding, the agency aims to raise €25K, which would be enough for 25 homes to get energy efficient heating systems. The partners to be mobilized in the campaign will include mostly private businesses, especially those with "green consciousness".
The other participants
Among the six finalists were also Technokrati, a Bulgarian center for educational programs and courses for students focusing on renewable energy, pollution, and alternative sources. One of the hottest topics for Technokrati is the hydrogen engine and they often conduct courses on building such and even a racing competition with small scale hydrogen cars.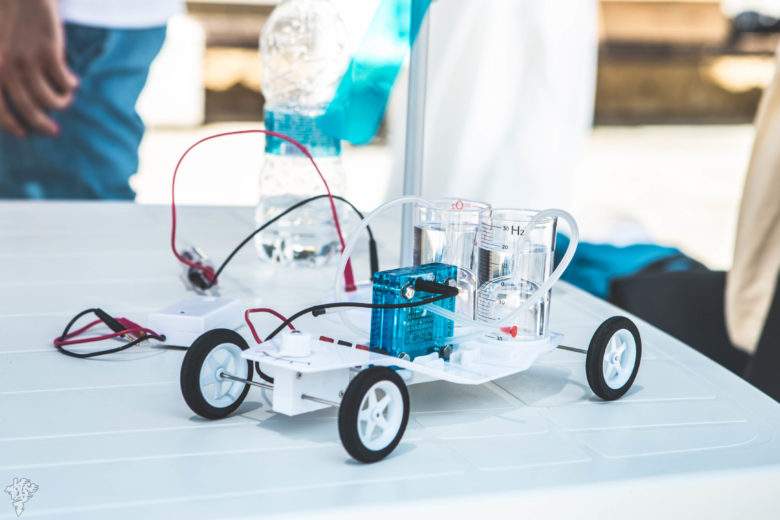 Another finalist is Gamera, the so-called rocket heater. Gamera is a new type of wood stove, that reduces the consumption of solid fuel by 2-3 times and the air pollution between 50 and 100 times compared to traditional wood-burning stoves.
Another student project from "John Atanasov" Electronics High School in Sofia, showcased an innovative approach of turning plastic waste into beautiful interior design elements that would also be used as thermal insulation.
An innovative approach for building playground was presented by Playground Energy. The Bulgarian company creates facilities that transform the kinetic energy from children's play into electricity to power lights, sounds, wireless connections to fountains and other entertainment for kids.
The demo day
The program itself is co-created by Ashoka, an international organization aiming to identify and to support the world's leading social entrepreneurs. The other partner – Schneider Electric Foundation also contributes to the development of people and societies through education, innovation. It all ends with presentation day in November in Brussels, where in front of European experts, the finalist will be fighting for non-recourse financial support.
+++Read Also: Social Entrepreneurs with Ideas in the Energy Domain+++