valuer's list
These Are The Hottest MedTech Startups In Eastern Europe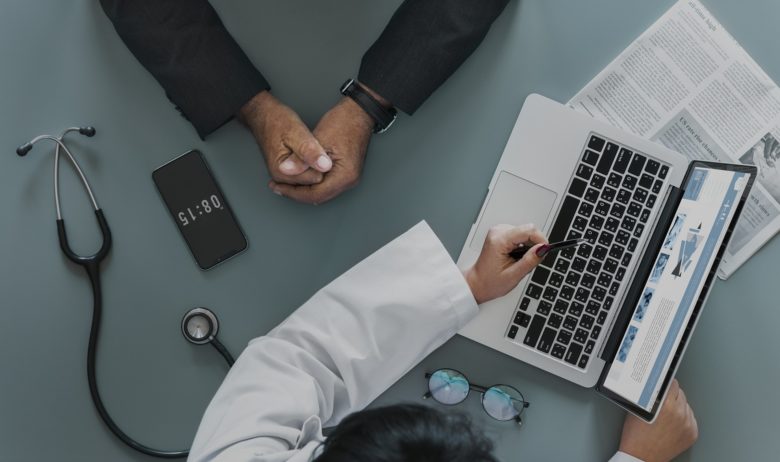 With 27K companies, 675K people employed and an estimated market of €150B, the European medical technology seems to be gaining importance, the latest figures of MedTech Europe show. Moreover, 95% of the companies in this market are SMEs.
There seem to be more than 500K medical technologies available in hospitals, community-care settings and at home, the report reads. Medical technology can be an everyday object such as sticking plasters, syringes, screening tests, or latex gloves. It could also be spectacles, wheelchairs, pregnancy tests or hearing aids. Medical technologies also include total body scanners, gene mutation tests, implantable devices such as heart valves and pacemakers, and replacement joints for knees and hips. Medical devices, in vitro diagnostics and digital health, are the three main areas of development.
The innovation research platform Valuer has recently put together a list of the best medtech startups in Europe. The list includes startups related to all different aspects of the medical process and it was based on CrunchBase evaluations, the authors disclaim.
Healthy Eastern European ecosystem
According to Valuer, European MedTech startups often leverage AI, Machine Learning, and Big Data, and usually, work on connecting patients with medical centers or professionals, new tech for medical research and drug discovery, or helping the monitoring and diagnosis of patients.
Here's who we found on the list, and who we added:
Often referred to as the Google for clinical trials, Bulgarian FindMeCure is an online platform allowing everyone struggling with a medical condition to access treatments in development. The company, founded in 2015 by Maya Zlatanova, has already  61000 listed treatments in development and a record of over 2 000 patients who have found treatments. The first investors of FindMeCure were its co-founders Miroslav Valchev and Ivaylo Yosifov. The company got through Techstars Accelerator in London in 2016 and has so far attracted $420K funding.
The founded in 2016 Micar21 is a drug discovery factory. The company has found a niche where it is able to create a large societal impact by improving the quality of life through discovery novel blockbuster drug molecules for a large class of diseases. The startup focuses on entire drug discovery process using improved structure based insilico drug design from scratch till the preclinical phase with advanced predictions of activity. Its business model is to license its patents to large pharma companies, and the company is currently negotiating financing for its newest discovery – a small molecule that can treat Coronavirus.
Greek RTsafe is a medical technology company that has developed a unique approach to quality assurance that significantly enhances the safety and accuracy of radiotherapy for cancer and other medical conditions. The anatomically accurate effigies enable medical professionals to plan more precise treatment interventions and help radiotherapy technology innovators to fine-tune their products. The result is a more effective therapy, reduced risk and better patient outcomes. So far, the company has raised $2.9M.
The founded in 2016 Romania startup has developed a micro wearable and IoT air quality sensing devices for multi-context usage. With their wearable tech, one can measure air pollution inside and outside. Besides using algorithms to analyze air quality, they also provide suggestions for better breathing.
The three-year-old ECG for Everybody from Serbia has created an IoT based healthcare device to remotely monitor the heart for early diagnosis and post-hospital treatment screening.
The device converts biomedical signals into data that a smartphone can process using an app. The smartphone then displays the information in a visual way.
Doctrina shares short educational videos from pharmaceutical companies for medical professionals to watch so that they can provide the correct medicine and information to patients.  The platform also enables pharma companies to reach and connect with healthcare professionals in a fast and efficient way. So far, the Slovenian company has raised €1.6M, part of which coming from the Bulgarian Launchub Ventures.
The company provides a platform for searching medical clinics across different countries based on the treatments they offer. This includes the prices of the clinics and other information.
Founded in Belarus some two years ago, Lung Passport has developed a digital stethoscope which is used with their app to help patients monitor their lung condition. One can find out if they just have a persistent cold or something more serious such as a chronic disease.