Early-Stage Tech
TokWise: The Bulgarian AI Startup That Wants To Help Energy Companies Optimize Their Green Portfolios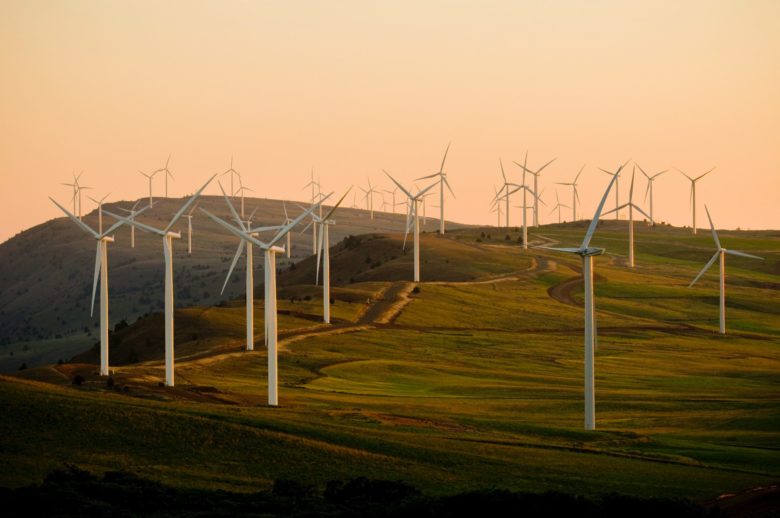 According to a PwC report from 2019, most electric utilities are at the beginning of their digital transformation journey with 45% of the studied companies classified as 'digital novices' and 38% as 'digital followers.' At the same time, the rise of renewables is causing a significant shift in the market. In the past, managing the balance between the supply and demand of electrical power has been relatively easy. Grid operators had to account just for load variability and adjust supply in a suitable way. Fossil fuel and nuclear plants could be efficiently ranked based on the amount of energy that needs to be generated and lowest cost possible. 
However, renewables, which are taking a bigger and bigger role in the portfolios of energy companies, bring lots of fluctuation to the supply side as well. As a result, load balancing becomes more difficult to manage and predict. Solar and wind energy is dependent on weather conditions and at least until storage technology improves in the next few years, renewable energy can not be really produced in a planned manner.
Imbalance in supply and demands means high costs for electric utilities. Having recognized this problem and the reality that many players in the sector are still to discover the benefits of digitization and automation, now a Bulgarian startup called TokWise is trying to help energy companies optimize their green portfolios. 
Forecasting the best commercial strategy
"Today, many companies in the industry are leveraging only a part of the available data and work mainly with Excel. Unfortunately, these methods cannot keep up with the complexity of the quickly evolving energy ecosystem. And, if the balance is not there, then market players have to pay a huge cost –  in 2018, that was about 4B euro for energy companies across Europe," says Krasimir Kolev, co-founder and executive director at TokWise.
There are various other technologies used by the energy companies today that address some aspects of the digital transformation journey such as: Energy Trade and Risk Management (ETRM) systems to calculate the commercial risk for the utilities, advanced analytics tools, demand response programs to manage proactively consumption, meteo forecasting.
However, according to Kolev, often such solutions are not matching the expectations for long-term sustainability and profitability for two reasons: "On the one hand, these technologies address only a separate part of the big problem with the imbalance cost and have only a scattered impact on it. On the other hand, all these solutions require a manual intervention to produce the desired outcome, for example: the necessary input data for the meteo forecasting should be provided in a structured and complete form which is associated with additional time and cost. The TokWise tech SaaS solution introduces a new perspective in the approach for tackling these issues  and offers a wider range оf benefits for our customers."
TokWise has created an AI-based platform that in a nutshell does three things – resolves the data problem, injects AI in the value driving process of forecasting and balancing, and creates new opportunities for bottomline growth. 
"We automatically collect,clean and aggregate various data streams that are relevant for the forecast (metering data, weather, geographical location, customer signals, technology assets, real-time data). Then, the clean and structured data is injected in TokWise' AI algorithm to predict consumption, production, and imbalance prices. Finally, TokWise's platform simulates different commercial and balancing strategies to identify the most optimal one," explains Kolev.
To capture the variability of renewable energy, the TokWise team combined advanced search trees with deep neural networks. These neural networks take historical production and consumption data, together with additional relevant signals captured by TokWise, as an input and process it through a number of different network layers containing millions of neuron-like connections. An advanced search tree simulates the outcome of various scenarios taking into consideration forecast probability, risk tolerance, market situation and output best commercial strategies. Over time, the algorithms improve and become increasingly stronger and better at learning and decision-making.
The main benefit for customers is that they become much more efficient, decreasing imbalance penalties. TokWise claims to enable up to 30-40% of cost reduction. In addition, companies can automate portfolio management processes, which ultimately should lead to time savings and lower IT costs. There is an also an opportunity for the discovery of new revenue streams. 
"Responding faster and in more flexible way to unexpected situations (like to COVID-lockdown), offering tailored offering to the specific needs of their end-customers and being able to operate faster on the Intraday and Cross-boarded power markets are part of the areas where we support our clients in a new innovative way. We offer our solution as One-Stop-Shop platform and manage all business processes from the data collection to the AI-based commercial decisions in one place," elaborates Kolev.
The Go-To-Market Plan
"Our immediate focus is put on the green energy suppliers. Together with our clients from France, Poland and Bulgaria we identified two main challenges that are quite urgent to tackle on the market. The most obvious issue is related to the cost (penalties) paid by those suppliers that cannot efficiently forecast and manage their production and consumption loads," shares Kolev.
In his opinion, there is another important aspect. The energy suppliers need to deal with a highly segmented portfolio of customers (renewable producers, Industrial and Commercial, SMEs, micro businesses). For these customers energy supply is not just a communal service but part of a wider solution to improve competitiveness, reduce costs, ensure business continuity and, increasingly, build a better, greener brand. Understanding these needs and being able to not only meet but exceed them will help the energy suppliers to achieve a lower churn rate and better engagement with their customers. Through digitization they should be able to understand and serve their customers better.
TokWise has two big strategic goals for the remainder of 2020. The first one is to close a seed investment round and the second –  customer acquisition in Germany and France. For next year, the team is planning  expansion to Austria and Romania and to tap into the renewable producers market. 
In the meantime, TokWise will be also looking to close a €250k investment – so that the company can hire additional machine learning engineers and invest in sales and marketing to attract new clients. According to projections provided by TokWise, such financial backing should also enable TokWise to go for a €1m Series A investment at the end of 2021. The company projects €8.5m n revenue by 2025 with EBITDA – €3.5m.
Best Startup At How To Web's Online Demo Night 
Bucharest-based How To Web is among the best-known digital business conferences in Southeastern Europe. The organizers have also put together over 20 Demo Nights whose main purpose is to connect early-stage tech founders with investors, supporting the development of startup communities in Romania and Bulgaria. 
Since the beginning of March, these events have transformed into online pitching sessions and the last one a couple of weeks ago saw four faces from the Bulgarian startup ecosystem. Ultimately, the jury* voted for TokWise to get the best startup award. Besides referrals to major corporate startup programs, accelerators, and investors, as a winner TokWise will also receive a free booth at the How to Web Conference and a wild card for How To Web's Startup Spotlight competition.
*The jury featured: 

Raya Yunakova,  Investor at LAUNCHub Ventures

Catalin Lupoaie,  Senior Public Affairs Manager at BCR

Yoanna Genova, Digital Banking & Innovation Manager at Raiffeisenbank Bulgaria

Jaco Fok, Chief Innovation at OMV Petrom

Irina Obushtarova,Managing Partner at Trending Topics SEE

Daniel Tomov, Founding Partner at Eleven Ventures

Dan Calugareanu,  Partner at Early Game Ventures

Malin Stefanescu, President at Techangels Romania

Wiliam Bognar, Product Manager at UiPath

Following  the end of the pitches, Rumen Iliev, Partner at LAUNCHub Ventures and Bogomil Balkansky, Partner at Sequoia Capital also discussed potential new opportunities for innovation beyond the coronacrisis. You can watch the entire session here