EVENT || 11.12.2022
Turning Points: We are giving away 2×2 tickets for TEDx TU Vienna!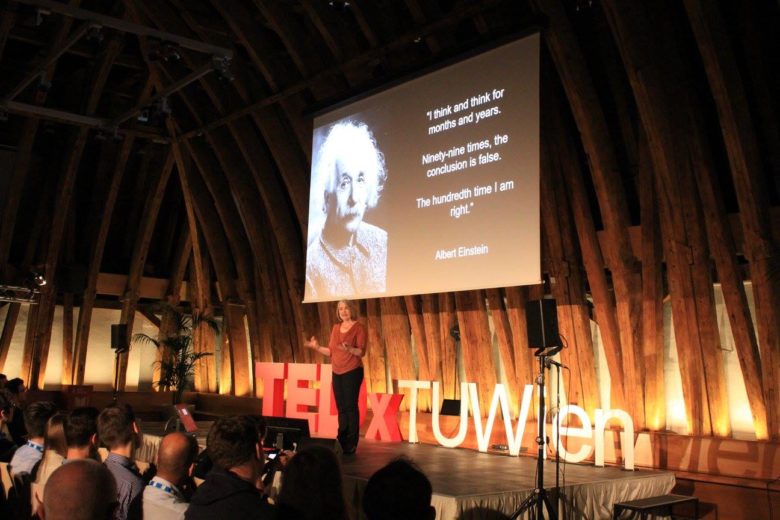 The end of the year is not the time only for Christmas preparation but also an opportunity to look back at the events from the past 12 months and seek inspiration for what we could do better in the future. On December 11th, 2022, the Technical University of Vienna will host its annual TEDx (Technology, Entertainment, Design) event, gathering together scientists, entrepreneurs, and bright minds. The motto this year is "Turning Points" and aims to highlight that our future is our responsibility. With a focus on sustainable solutions and thoughtful lifestyle, this year´s TEDx TU Vienna talks offer a memorable experience that will show you how to transform threats into opportunities.
Save the date! December 11th @ TU Vienna (Kuppelsaal).
Over 400 visitors are expected to join the 5th edition of the TEDx at the Technical University of Vienna. To spread the message of a better future and share all the inspiring stories with as many people as possible, the event will be held in English.
The audience can expect a total of twelve talks. Among the speakers are Dr. Ardeshir Mahdavi (a Professor of Building Physics and Building Ecology), Nicolas Kirchmayr (an entrepreneur in the field of automation technology), Marlene Johler (an expert in Circular Economy), Jesse de Pagter and Stefan Weingärtner (the founders of #decarbnow), and other notable professionals, activists, and innovators.
"Science and technology, social developments, sustainability, and innovations, in general, drive us. In just a few months we were able to set up an exciting program with something for everyone. The future is here, let's make it bright," pointed out Fabian Holly, curator of the event.
Join the ticket giveaway!
The TEDx TU Wien is now almost sold out. If you don't want to miss the conference, you should be quick and secure a ticket. As a media partner of the event, Trending Topics and TEDxTU Vienna are also giving away 2×2 free tickets. The two readers who first send an email to feedback@trendingtopics.at with an answer to the question "What could be the turning point of the future?" will receive the ticket codes from us. See you at the event!