IMPACT
Two Bulgarian Impact Entrepreneurs Among the 2020 Straubel Leadership Award Winners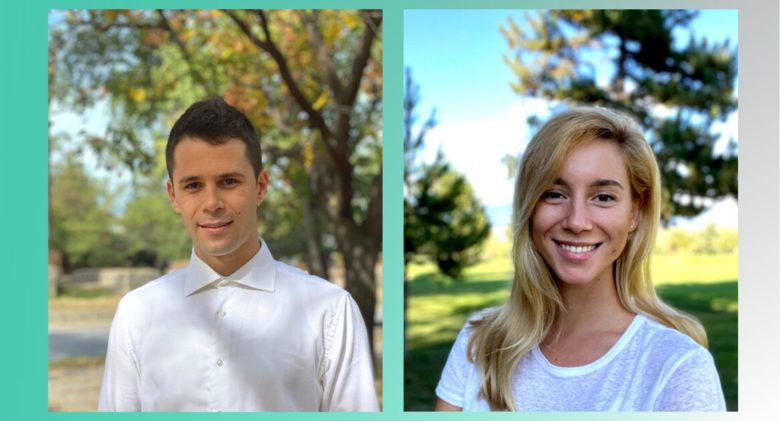 Being there for the catalysts and the next generation of leaders with big and impactful ideas – this is the mission of the established by JB and Boryana Straubel, Straubel Foundation, which supports individuals and entrepreneurs who focus on sustainability, education, and science. Every year the Foundation holds its annual Leadership Awards in order to appraise the ones with great achievements and leadership potential. Having two types of leadership awards, the foundation assists the "Engineers of the future" – individuals with great potential who need support in order to continue their pursuit of education, as well as the "Straubel Impact Leaders" – both individuals and entrepreneurs who create a lasting positive change by solving complex engineering or social problems.
Due to the unprecedented challenges through which communities all around the world were put through this year, the 2020 Leadership Awards of the Foundation are focused on recognizing and accelerating the support for leaders whose mission and vision is to help raise society to a higher moral, intellectual, and emotional level. Among this year's nine Straubel Impact Leaders, the Foundation praised the achievements of two Bulgarian entrepreneurs with a worthy social and environmental cause – Kostadin Nedev and Boryana Uzunova. 
Learning sustainability in engineering & fashion
With a background in aeronautical and aerospace engineering and piloting, Kostadin Nedev is the founder of Youth Inventor – a free STEM education platform for beginner-level tutorials in engineering and programming. His sustainable method of teaching uses a pragmatic hands-on approach and encourages young people to repair and bring back to life broken electronics and equipment. Nedev aims to bring about the reduction of CO2 through consumption reduction and his goal is to prolong the lifetime of the products we use on a daily basis.
Having seen first-hand the negative environmental impact of clothing manufacturing, the other native Bulgarian winner of the Award – Boryana Uzunova, is an entrepreneur committed to bringing sustainability to the fashion industry. Together with Eva Vucheva, she is the co-founder of Kool and Konscious, a marketplace that brings together eco-responsible consumers, designers, and brands. Named in 2019 by Forbes 30 under 30 for entrepreneurs changing the world, Uzunova is also the co-founder of Impakt_ID, a tech company that evaluates the environmental impact of fashion on a product level and helps brands to reduce their footprint and achieve an environmentally-neutral industry. 
More about the Foundation and its Bulgarian connection 
The Foundation is established by the Straubel family – JB who is the co-founder and CTO of Tesla, and Boryana, his wife, born and raised in Bulgaria, who has also worked in Tesla at some point during her career. Besides their common passion for electric cars, the couple shares one more passion – to grow future leaders by identifying and developing human potential and top performance. Since they have had many mentors throughout their lives who have supported them in their personal and professional growth, with the Foundation the Straubel family aims to pay forward to the next generation of leaders.  
The Foundation discovers talent through referrals and their annual leadership program and helps the emerging leaders grow through partnerships, collaborations, initiatives, and scholarships. So far, the Foundation has given forty-seven awards to leaders in entrepreneurship and science and supports key initiatives at Stanford University, Rocky Mountain Institute, and the Midwest Renewable Energy Association.