FOODTECH
Two Rising Stars in the Romanian Food Tech Ecosystem: Yummdiet and Peelhy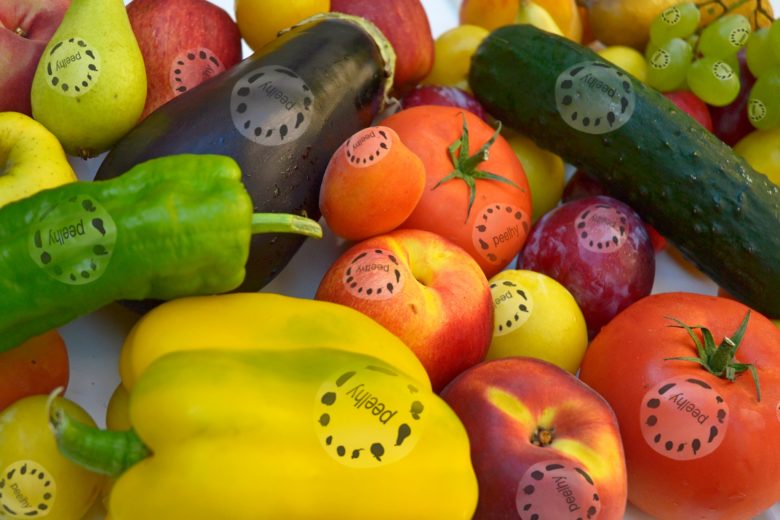 How does the future of food look like – precision farming techniques, tech-driven waste management solutions, biotech, or big data? Our food consumption seems to be on an unsustainable path and agriculture is already pressured to meet the demands of tomorrow. The importance and the potential for the development of agritech and foodtech solutions are recognized by two Romanian startups – Yummdiet and Peelhy. 
Their technologies are not about machines or about the extended use of different IoT sensors – they are more about biotechnology and innovative solutions for accessing, cleaning, and consuming food. Yummdiet, which recently received $200k funding from The Simple Capital Fund, is a platform that applies nutrition software for lifestyle change and emotional support coaching, while Peelhy, disinfects fresh produce with an innovative bio-label. 
Science and tech-based solutions for improved well-being
The team of Yummdiet, which consists of registered dietitians, fitness trainers, and lifestyle coaches, aims to replace the quick-fix diets culture with a more sustainable, healthy, and emotionally fulfilling alternative in which individuals grow into a worldwide community. The startup uses science-based principles of weight regulation and incorporates the experience of its team which for over 15 years has helped people to improve their wellbeing and health through nutrition, exercise, and emotional support. 
Having a subscription-based business model, Yummdiet generates a personalized weight loss or weight maintenance menu based on its clients, food preferences, and lifestyle data. It also offers real-time coaching and weight loss support, food replacement options for a more flexible and diverse menu, home video workouts, and recipes with preferred ingredients that fall within the nutrition recommendations for weight loss. 
Besides setting its foot in the Romanian market, Yummdiet has already gained international clients in the UK, Germany, and France. "My involvement with Simple Capital in yummdiet.com is in line with our investment thesis, which focuses on projects directly addressed to the international market. In yummdiet.com we have a product from the well-being area based on a proprietary algorithm and which through the mix of services offered and the emphasis on the user experience has all the prerequisites for success on the international market," explains Andrei Pitis, founder of Simple Capital.
Can an edible anti-microbial label be the answer to produce contamination? 
Having the ability to transform the way people consume fruits and vegetables, Peelhy develops a bio-label which improves the hygiene of the surfaces of fruits and vegetables. This innovative idea was transformed into a business by the bioeconomist Marius Pasculea with the scientific mentoring support of the doctor in biotechnologies Dan Vodnar. "Peelhy is a pioneer when it comes to using anti-microbial labels so that all fruits and vegetables with edible peel have a biodetergent attached to them that will sanitize much better than just washing with water in the sink," explains Pasculea. In order to derive its innovative solution for sanitizing the surface of fruits and vegetables with edible peel, Peelhy had developed a complex biorefining process of organic products. Their invention, which is currently in the laboratory prototype stage, is patented in Romania and has efficiency sanitation between 80% and 90% of microbial amount eliminated after washing the fruits or vegetables under running water. 
The goal of Peelhy is to improve the hygiene of fresh fruits and vegetables with edible peel and, thus, to offer a convenient and effective biotechnological solution to the problem of fruits and vegetables contamination. The positive side effects of using Peehly's product is that it eliminates the bacteria that cause food poisoning, the residues that can trigger allergies, and part of the wax covering. Peelhy aims to show producers and distributors the value of using its antimicrobial sticker as it is not only safe and affordable, but it can also be used as an innovative market differentiation solution. "Some agricultural products can be used more efficiently or with higher added value using bio-refining processes or innovative biotechnologies. The opportunities that technology can bring consist of exactly this aspect – the added value produced by companies can be much higher using these types of inventions," Pasculea concludes. 
What comes next for Peelhy and Yummdiet?
In order to get from a laboratory prototype to a product that can be tested on the market, Peelhy still needs some time. "The development of such innovative biotechnology for the food industry involves a complex process of research and, subsequently, testing of application techniques on an industrial scale. It may take two years, but in order to accelerate development, we will focus in the next period to attract additional funding to supplement the logistical, consulting, and mentoring," explains Pasculea. 
In the next two years, Peelhy expects to take part in at least two major European acceleration programs and to be able to raise at least €2.5 million. "In the next year and practically in the next two years, we are engaged in an incubator called Ilfov Business Hub, where our business is supported to grow, we have advice for accessing European funds. Next, we want to access European Commission funds, an example is the EIC Accelerator process, where there are funds of up to €2.5 million, funds that we would need for more advanced research of our product. Plus participation in other networking events or other incubators at European level, such as X Europe, the cohort for agritech, to which we applied and we hope to start that program from October to next year in May," says Pasculea. 
Yummdiet, on the other hand, expects to attract some investments and increase its market share in Romania, the UK, Germany, and France where it already had customers, as well as to expand into new markets. By the end of 2021, the Romanian startup aims to reach 35k customers and generate over €1m per year.