VENTURE CAPITAL
Uniqa Ventures doubles investment volume to €150M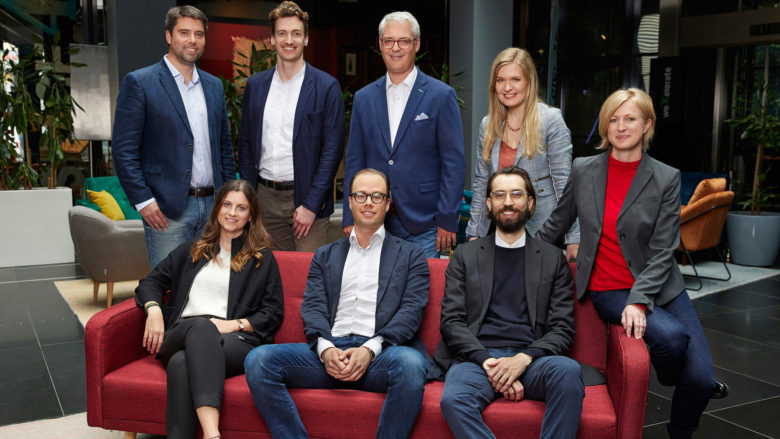 Uniqa Ventures, the venture capital subsidiary of the insurance company Uniqa, has been supporting start-ups with venture capital in the early stages for five years. With investments of more than 60 million euros with over 30 investments, five exits and one unicorn, the company's previous balance sheet is impressive.
Uniqa Ventures now wants to focus even more on Series A investments. To this end, the company is now doubling its investment volume from 75 million euros to 150 million euros.
Uniqa Ventures promotes "tomorrow's game-changer"
"We decided five years ago to invest in the game-changers of tomorrow. I am very proud, the group that today can be described the country as one of the most active startup investors ", says Andreas Nemeth, CEO of Uniqa ventures.
The company is not the investment arm of the insurance company Uniqa, but a detached subsidiary. The original intention was to invest only 50 million euros in digital business models. But the investments turned out to be very lucrative again and again. The current increase in the investment volume is possible through a solid annual return of more than 20 percent.
The now seven-strong Uniqa Ventures team is primarily interested in startups in the CEE region that have a scalable business model and great exit potential and whose capital requirements are over 500,000 euros. In addition to Series A investments, Series B investments are also possible. The focus is on the fintech, InsurTech, and digital health industries that are also relevant for Uniqa. The average investment volume is usually in the range of 500,000 to five million euros. Uniqa Ventures intends to invest around half of the new venture capital in Western Europe as well as in Central and Eastern Europe.
Closing the funding gap for Austria's startups
"Startups play an important role in the transformation and digitization of traditional industries. The technologies they have developed are often considered a catalyst for the digitization of entire industries and thus for the continued successful business development of companies. The capital provided mainly serves to keep up with the speed of this development ", says Nemeth.
Uniqa Ventures' most successful investments to date include Twisto and Bitpanda in Fintech, Luko and Omnius in InsurTech, and Telemedico and Bestdoctor in HealthTech. The five exits from the portfolio so far are Inzmo (2017), Koalaboox (2020), FragNebenan (2020), and Playbrush and Twisto in 2021.  The doubling of the capital provided is intended to support even more promising start-ups across Europe in their growth. With a volume of 150 million euros, Uniqa Ventures claims to be one of the largest VC funds in Austria and aims to further close the financing gap that still exists for domestic startups.