Ecosystem
US-Bulgarian Hyperscience Raises $60M Series C In Attempt To Become A Global Leader In Enterprise Automation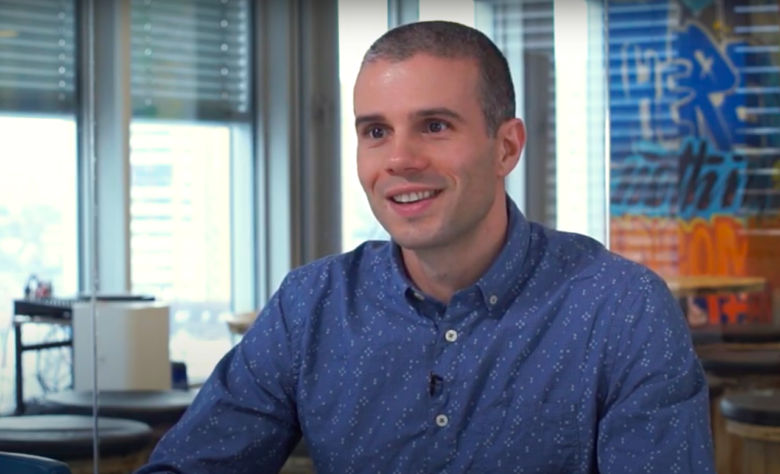 A bit over a year after it raised its previous $30M round, the originally founded in Bulgaria document processing startup Hyperscience now announced another milestone – a $60M round C backed by one of the oldest VC firms in the US – Bessemer Venture Partners. 
"We see Software-Defined Management as the future of automation in the enterprise. As investors with a thesis behind Automation-at-Scale, we aimed to invest in a business that drives value for its customers through automation not only by managing data input tasks but also by providing an ever-evolving ability to manage complex business processes. Hyperscience is that company," said in an official statement the Bessemer partners Elliott Robinson and Mary D'Onofrio. 
Hyperscience was founded in 2014 in Sofia by serial entrepreneur Peter Brodsky, and the engineers Krasimir Marinov and Vladimir Tzankov, who had worked together at Soundcloud. The company started with a simple idea –  to automatically extract essential information from previously non-machine-readable documents, and structures that data into a format that can be used by any enterprise system, something for which enterprises spend around $60B. With this offering, Hyperscience managed to quickly gain prominent clients from financial services, government, insurance, and healthcare sectors. And not least the trust of investors like Stripes Group, FirstMark Ventures, and QBE Insurance Group. 
Now Hyperscience is preparing for the next step: 'rewrite and improve the business processes themselves'. "
We imagine a future where enterprises build, run and manage business processes like software. By incorporating software development best practices, business processes will become measurable, scalable and automated by humans and ML working in tandem," tells us co-founder Krasimir Marinov.
From reading documents to rewriting processes 
Bessemer partners Robinson and D'Onofrio believe that Hyperscience is "poised to define the next generation of enterprise automation at scale." One would wonder how a six-year-old company that has only begun commercializing its product in 2017 is planning to position itself as a leader, having in mind the competition in the robotic process automation (RPA) domain. Not least, in this space, we find companies like the Romanian born unicorn UiPath that has meanwhile reached a valuation of around $7B. 
In a nutshell, RPA companies typically use AI to automate repetitive back-office tasks. In the case of Hyperscience this is usually data entry and processing of documents – it extracts data from handwritten and printed docs, and captures data points from semi-structured forms for banks, financial institutions, insurance companies, governments, and hospitals. Process claims, accelerating mortgage underwriting, or speeding up the back-office systems are some examples. For UiPath this means automating internal and back-office tasks in areas like accounting, human resources paperwork, and claims processing. All this is done via low-code platforms that actually allow non-programmers to automate processes. 
In the past years, Hyperscience has built an intelligent document processing solution that helps enterprises lower costs, reduce error rates by 67%, increase employee capacity by 10x, and elevate the customer experience. Obviously a good market fit, as the company recently announced 300% YoY growth and 30% revenue increase during the pandemic. What Hyperscience is now planning, however, is slightly more ambitious and is called Software Defined Management (SDM). 
The next big step: Decisions made by software
SDM 'by nature' makes ever highly cognitive tasks that require human intervention automatable. Simply put, SDM relies on breaking down all business processes into simple steps – identify the right data, ask the desired question through a defined metric, derive an answer from the most knowledgeable source, proceed to the next step of the process. Thus data, accumulated knowledge, and information are utilized in a quick and efficient way.  
One question that arises here ad is also quite sensitive give the recent coronavirus related layoffs (in the US alone the unemployment rate in My is 13.3%, remaining higher than in any previous postwar recession – ed.n.), is what is with people's jobs when even cognitive tasks become automated. Hyperscince rather looks at this from the perspective of hybridization of teh workforce. "The companies that had humans and machines working alongside each other had the greatest success", is a conclusion by a study in Harvard Business Review. In other words, the idea behind this type of automation, and also what Hyperscience is working on is to enhance the hybrid mode in which machines and people are collaborating reaching higher levels of productivity and minimizing error. This approach called human-in-the-loop process looks means that no single task will be entirely completed by a machine or a human working on their own.
According to its investors, Hyperscience has built a next-generation business operating system that puts together data, people, and processes into digital assembly lines, turning complex business processes into configurable workflows and solutions.
"The Hyperscience Platform enables Global 2000s and major world governments to quickly build and roll out new business processes with built-in automations, upskill their workforces, reduce manual errors, and eliminate the need for costly transformation projects," said Ron Shah and Vidhan Bhat from Stripes Group. They believe this technology has the potential to fundamentally alter how they interact with their customers, employees, and each other.
Continuous growth
For Brodsky, Marinov, and Tzankov, and their team of nearly 150 people between Sofia, New York, and London, this also means they will have to continue growing – both in the engineering capacity and on the commercial side – closely listening to customers and competitors. "Changing market dynamics and economic uncertainty mean organizations are turning to automation faster than ever before, and legacy solutions can't keep up with demand. Over the next 12-18 months, we'll continue to focus on serving our customers, innovating and developing our product, and investing in our people to become the leading automation company in the world," states Krasimir Marinov. For the office in Sofia in particular, where most of the engineering and the development of ML algorithms is done, this also means growth and adding around 20 people by the end of 2020.
This may also interest you:
  5 Days at Hyperscience: The Machine Learning Startup With $111 Investment That Turns Paper Documents Into Data – who is doing what to achieve these results