Interview
Vassil Terziev: Any Angel Investment Should Be Seen as a Write-Off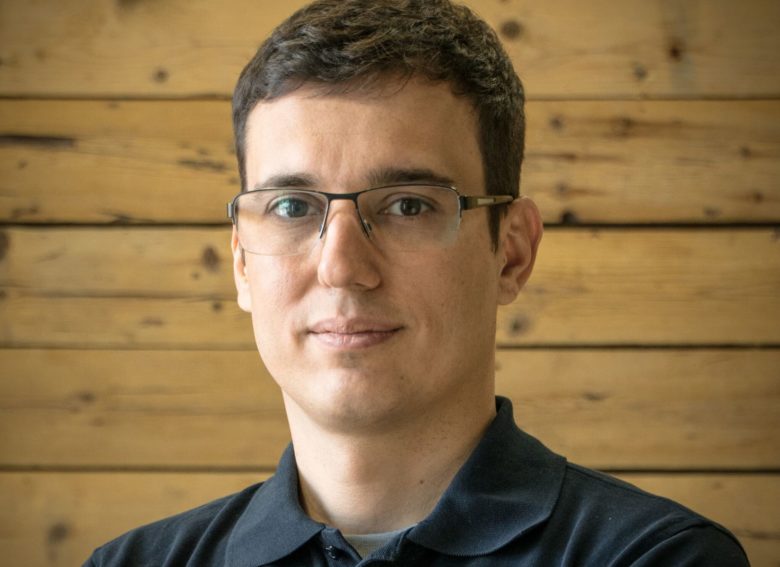 Vassil Terziev is probably the most active and well-known angel investor in Bulgaria. He has 40+ startups on his own angel investor's portfolio. If we add the companies he is working with as part of the Eleven Ventures Team or as an Endeavor adviser, the number jumps to 60+.
Terziev has seen the investment process from all perspectives – as a fundraising entrepreneur during his Telerik time, as an angel investor ever since and as a partner in an early stage investment fund Eleven for the past year and a half. We couldn't think of a better person to discuss the right way to be a business angel. Here's why and how Terziev invests.
Trending Topics: What made you become an angel investor?
Vassil Terziev: I believe in sustainable constructions based on shared economic interest and shared values. For me, this is a way to create value for myself as a person and for the companies. I firmly believe that if you don't create long tail of many successful companies with the right values, it does not matter how great your individual success is –  you will still be surrounded by mediocrity. We've always tried to find a way to multiply our individual success and this is the reason for me and for the people in my environment to be active angel investors.
Which is your most successful investment?
Several SaaS businesses I've been working with since their genesis – Kanbanize. Office R&D, Gtmhub. Their success is not least because they are built on the right principles – balanced cap tables, broad ownership for employees, skills and mindset to attract the right investors and multiple stakeholders, the openness to take advantage of the infrastructure and knowledge they are offered. The last one is very crucial. I've seen enough smart entrepreneurs who remain isolated in a way, either because they are shy or too confident, but they just don't take advantage of everything available.
What are the goals you set yourself as a business angel?
It is a very important goal for me, both as a business angel and as an early stage investor in Eleven Ventures, to have all this knowledge institutionalized so more companies can built on it faster and more easily.
Regarding returns, I cannot tell yet. I have invested absolutely unbalanced in startups. As a human being, I have my aspirations, and being wealthy is not necessarily one of them. What really drives me is to support a wave of people who will eventually overcome our success (Telerik – ed.note).  Because if many people make it there, Bulgaria will be alright. And I believe this won't happen through political slogans, but thanks to people who have the knowledge and ambition to create meaningful jobs and train other capable people. This is how you make a change, that's my personal long-term battle.
How do you choose companies to back?
On the one hand, I invest in things I understand – tech and business models that are clear to me. Sometime, but rather rarely, I support organizations that are important to me and I believe in their social cause. Sometimes out of curiosity. The mission is something that I look at very carefully. There are companies created for all the wrong reasons – glory and money, I don't believe in those ventures.
But mostly I invest in people and long-term relationships because their first company may not be the great success, but the second or the third one might be it.  
What are the returns can you expect as an angel investor?
People who imagine ​​making quick money as business angels will be disappointed. The return period is very long – over 10 years. Basically, all angel investments should be seen as a write-off.
As an angel you should be prepared to see many write-offs before the return. So have a strong stomach and accept that. I have a leitmotiv that leads me: To win, you have to be in the game. In order to be in the game, you have to pay. I would advise anyone who wants to deal with angel investments and startups – to agree that there will be bad moments, that he will not understand some things. The focus should be on this third, fourth or fifth company that might eventually be a success.
So put more cash in fewer companies or vice versa?
It's numbers game and in most of the cases is not in your favor. Only after you've closed 15-20 investments, you get some chances for returns. If you've invested in 5 early stage companies, most likely you'll write it all off. This applies equally to the funds.  
I've often heard from companies that business angels would require large stakes against not so generous investments. Is that so and what are the consequences of such deals?
It is very important to understand what happens when institutional investment funds come in and see a cap table with one angel investor who has 30%. Most probably, they'll go away – this closes the door for further investments in this company. The mindset that it's better to have a large stake of something very little is wrong. It is better to have a small piece of something that is big and can grow. Low ambition and no risk tolerance might help you feel more secure with your large stake, but at the end of the day it might turn out you have 40% of 0.
This need, to be in control, is a common problem of wannabe business angels. They are often self-made and think they have all the answers. The right mindset is to be a coach, not the central attacker.  

What is the healthy mindset for a business angel?
The good angel is active as a mentor, watches the founder's back and encourages him or her when they're down. A good angel would not micromanage the founding team, get operationally involved and try to run the show, or crush the founders with docs, terms, diligence.
What is most important when working with first-time entrepreneurs?
First of all, there must be trust from either sides. As an investor, you often have to remind yourself that you were the same stubborn egghead at some point. If I have to advise a young entrepreneur how to behave with his investor, it would be to say a little less "I think this should be done that way" and more "why do you think it should be otherwise".