ANALYSIS
Venture capital: US investors crowd out Europeans in their home market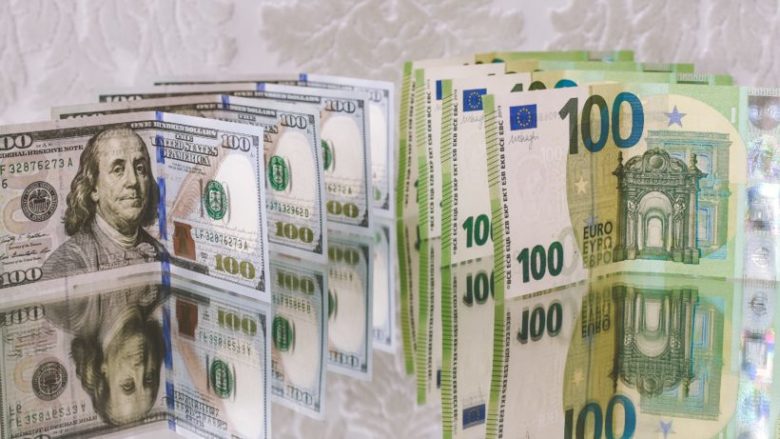 Valar Ventures, at Bitpanda, Softbank at GoStudent and Adverity: The big investors who can pump hundreds of millions of euros into growth companies mostly come from the USA or Asia. This will not only be evident in Austria in 2021, but throughout Europe. In the meantime, more than 50 percent of the most active investors come from the United States, and European top dogs suddenly only play a subordinate role.
This emerges from a new report by the US investment bank Lazard . 2021 marks a real turning point in Europe. While in 2019 and 2020 significantly more than 50 percent of the investments came into the local innovation and tech landscape, US investors have taken the helm in 2021.
3 Europeans in the top 15
The analysis takes into account VCs as well as corporate investors, growth investors in the private equity sector and so-called crossover investors who do not exclusively do risk financing.
To date, there are only three European investors among the top 15 investors of the year: the French state investment bank Bpifrance, Novo Holdings from Denmark and Forbion Capital Partners from the Netherlands. Other large European investors such as Index Ventures, AtomicoAtomico, Lakestar or Target Global were pushed out of the top 15.
Because Tiger Global Management, DST Global, Insight Partners, Coatue or Blackrock from the USA or Tencent Holdings and Softbank from Asia have invested much more money in Europe in 2021 and pushed the local top dogs out of the rankings. This graphic shows the dramatic shift: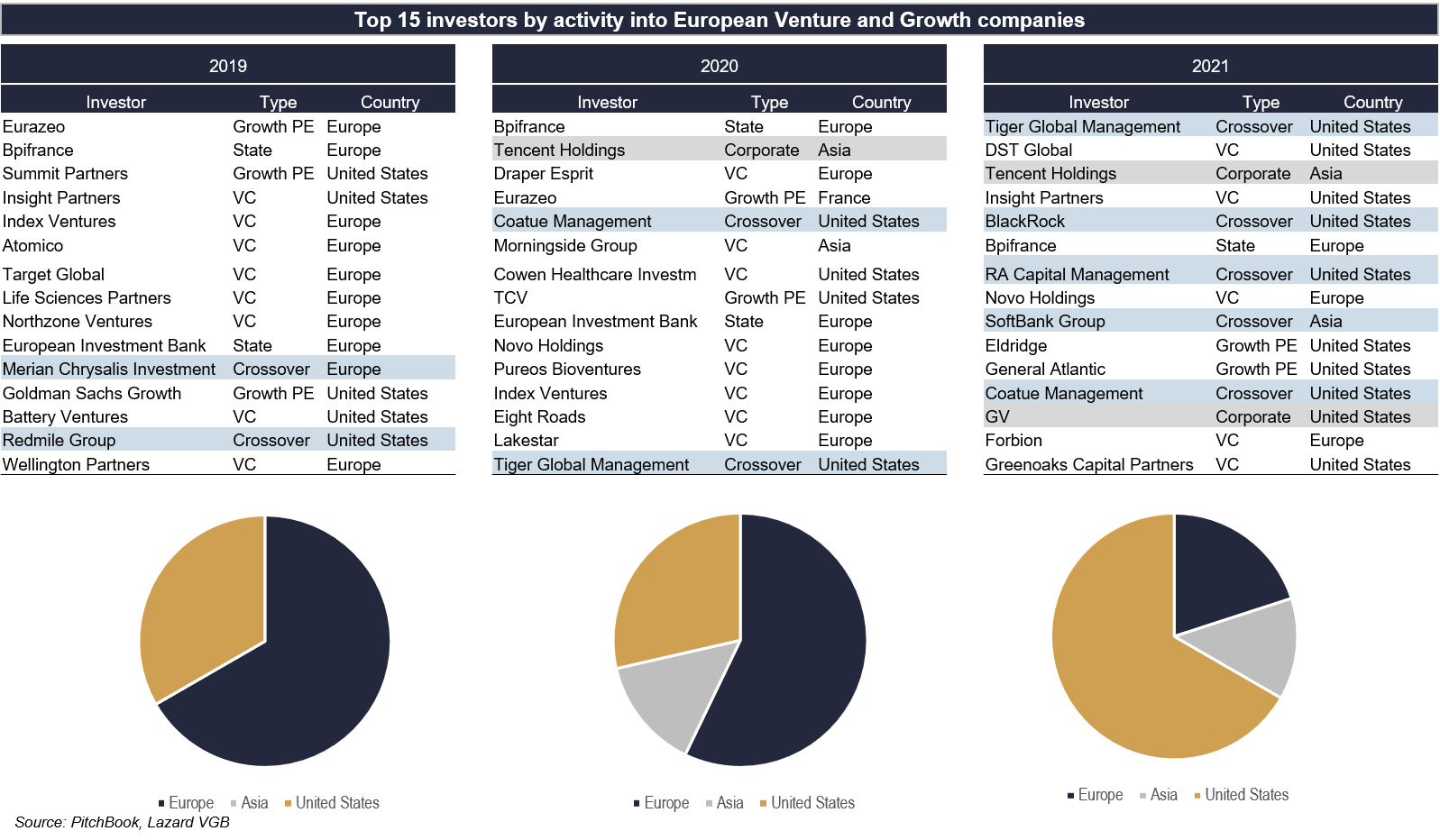 "The European risk and growth ecosystem continues to grow in both scope and quality and has now established itself as an important asset class. Its total value has risen to over $ 600 billion, which is larger than the major European mid-cap indices. The capital employed in 2021 appears to be well on the way to reaching more than USD 60 billion, even if it still comes mainly from outside Europe, "said Lazard analysts. European companies, which have been neglected in recent years, can no longer be ignored and have become attractive investment targets.
The glut of money from the USA will in all likelihood ensure an absolute record year in 2021. "The record amount of USD 28 billion invested in venture and growth companies throughout 2020 has already been exceeded in the first half of 2021 with USD 32 billion. At this rate, capital expenditures of over USD 60 billion could be achieved for the entire year, "the report said. So that would be more than double compared to 2020.
Millennials and Generation Z
Fintech, SaaS, healthcare, infrastructure (including, above all, mobility from Northvolt batteries to air taxis) are seen at Lazard as those verticals that are particularly attractive to investors. What the analysts are stating the European ecosystem are, in any case, investors who have belatedly accepted this dynamic (ergo overslept), "but there are signs that this is beginning to change".
And, also interesting: "In addition to the strengthening sentiment among investors, there seems to be a more fundamental shift towards the venture and risk growth company ecosystem, which is attracting an increasing proportion of college graduates and academic talent as Millennials and GenZ continue to increase prefer startups to companies than ever before. "Means: More and more investors meet more and more founders who can be invested in.