ACQUISITIONS
Via Acquires Fleetonomy to Meet the Rising Demand for Innovative Last-mile Logistics Technologies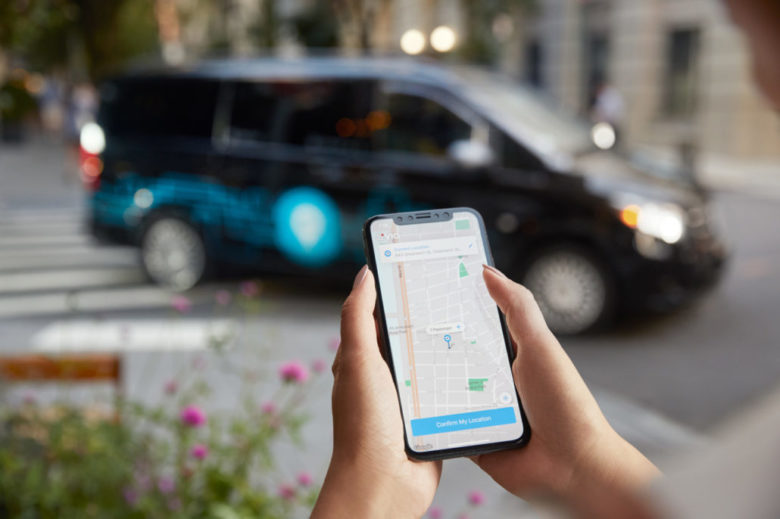 The future of transportation of people and goods will be shaped by digitalization and integration of various smart technologies and Via seems to realize this potential for growth. Via is one of the world's leading providers of digital infrastructure for public mobility systems with R&D centers in Tel Aviv and Sofia. On the 1st October 2020, the US startup announced the acquisition of Fleetonomy – an Israeli startup for fleet management and optimization platforms, in a move to bolster its capability, and thus meet the increasing demand for its logistics and delivery efficiency technology solutions. Even though the exact size of the deal is not disclosed yet, sources point at estimations of between $15m and $25m. 
Cloud-based predictions tools combined with On-demand transport
As of now, the technology of Via is used to optimize the work of smart transits and delivery platforms in more than 150 cities and transit operators, including the city of West Sacramento, the Los Angeles Metro, Transport for London, and Sydney's Transport for New South Wales. The company has a deep understanding of transit networks and is able to provide efficient on-demand and pre-scheduled transport. Moreover, through its modular platform, Via supports municipalities, schools, and non-profit organizations to transform their rigid schedules into more dynamic and data-driven networks. During the COVID-19 pandemic the need for Via's offerings continued to grow and earlier this year, it raised some $200m in a Series E round led by US fund Exor Seeds, which increased its total valuation to $2.25b. 
Via plans to incorporate Fleetonomy's technology and to use it for demand prediction and fleet utilization in order to improve its digital logistics solutions. "We have been consistently impressed by Israel, Lior, and the entire Fleetonomy team, and by the beautifully-designed and exceptionally-engineered products, they have created. We share a vision for the future of mobility and look forward to realizing this vision together," said Via co-founders Daniel Ramot and Oren Shoval, in an official statement.
According to the co-founder of Fleetonomy, Israel Duanis, by joining Via their startup will expand the impact of its mission and vision to change the landscape of transportation. The Israeli startup has already been lucky to work with customers such as Toyota, Jaguar Land Rover, and Audi. Having a goal to maximize inventory and promote proactive maintenance, Fleetonomy provides white-label ride-sharing and on-demand car subscription services that can be used in semi-autonomous and autonomous fleets. As Fleetonomy offers cloud-based tools, its business clients can simulate and predict scenarios before deploying cars on the road and, therefore, can plan accordingly and adjust their fleet size, parking, and charging locations. 
What comes next for their last-mile delivery and ride-sharing solutions
A bit over 40% of the whole supply chain cost for product transportation goes into last-mile delivery – that is why the logistics market has become an attractive investment option for companies like Via. During the pandemic, Via's shared-ride business consumer model underwent a blow and the company had to suspend shared rides in areas in New York, Chicago, and San Francisco. By using AI and combining multiple passengers and packages going in the same direction in real-time, the ride-sharing app of Via reduces urban traffic and harmful emissions while at the same time providing mobility service at a decent cost. Even though the shared rides are most often corner-to-corner and the passengers have to walk to the nearest pick-up points, the app makes it convenient for them by showing where the nearest such point is. 
In 2019, Via partnered with a local Australian bus operator, the local transport government agency, and a mobility startup to launch a driverless shuttle program. More recently, this year, the company implemented an on-demand transportation pilot in California, which allows users to get rides from both apps and city transport. Moving on, in October 2020, Via announced that it plans to become the largest on-demand transit service in Canada by having more than 60 shuttles in mid-2021. In the UK, Via was given a multimillion-dollar grant by the government's innovation agency to develop a platform, which will help local partners make their emergency and last-mile delivery more efficient. 
Via's team in Bulgaria
Since 2019, when the company opened its R&D center in Sofia, the local team has been steadily growing as it increased from 3 people in the beginning to 25 people in October 2020. The expectations are for continued growth and the Bulgarian team is planned to reach  50 engineers by the end of this year, with the potential to go over 200 in the following years. The Bulgarian branch of Via, which is located at Puzl Coworking Space, works closely with the company's headquarters in New York and the R&D center in Tel Aviv on projects focused on product development and distributed systems.