Opportunities
Vitosha Venture Partners Launches an Accelerator to Help Bulgarian Startups Think Big and Go Global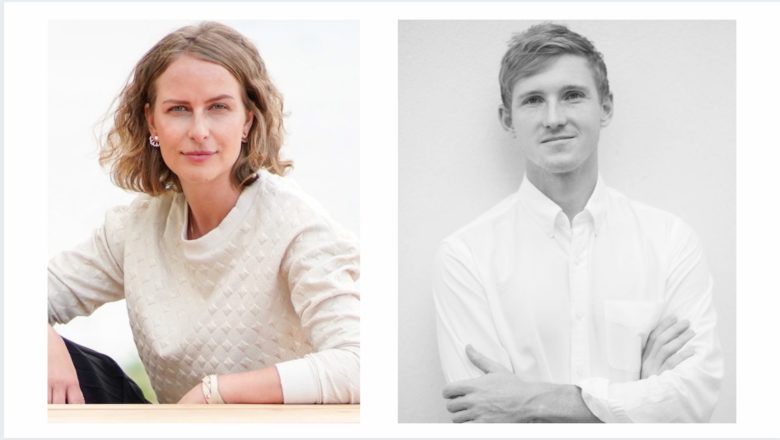 Vitosha Venture Partners, one of the new early-stage VCs in Bulgaria, is officially open for business and aims to put €25.9M in 126 companies by the end of 2023. The first investments are to be announced soon but the firm has already opened applications for a rolling acceleration program that will start in December. In a nutshell, Vitosha Accelerate will aim to accept about ten teams per year, fund them with up to €50k and provide tailored guidance from an international network of mentors. Applications for the first group are open until November 20th. To learn all the other interesting details, Trending Topics SEE talked to two of the partners at Vitosha Venture Partners – Maris Prii and Erik Anderson, who both have worked on multiple startup accelerators in Europe. 
Prii is an active member of the Estonian startup ecosystem. She contributed to the creation of the Estonian Startup Visa program and was part of six programs at Startup Wise Guys, the famous European B2B accelerator. Anderson, based between California and Europe,  has also been on that team, next to a spell at TechStars. At Vitosha Venture Partners, he will act as a connector to the US market and will help startups with growth.
Trending Topics: What are you bringing to the Bulgarian startup ecosystem with Vitosha Accelerate? What's the gap you are trying to fill in?  
Erik Anderson: In terms of mindset, we want to help local companies think big and think outside of Bulgaria. Vitosha Accelerate will also bring in top international investors, founders, and experts to develop the local ecosystem which already has an amazing level of technical talent. Ideally, our accelerated programs will be seeking additional early-stage funding from angels, larger accelerators such as Techstars or  Y Combinator, or regional seed funds.
Maris Prii: Yes, we aim to provide early-stage Bulgarian startups with the guidance and the network that is necessary to build a company on a global scale. With our international team, we can contribute to a different cultural mindset and global connections to ambitious young companies. 
Besides our network that covers the vast majority of Europe plus the US, we want to help the companies identify their true possibilities, to help them to expand to other markets, and to help them to understand the business culture and mindset in different countries. I  feel like that is one of the biggest gaps in the Bulgarian startup ecosystem. 
One of the most distinctive things in the Estonian startup ecosystem is that from day one companies are born with a global mindset. For any company that wants to grow big enough, the Estonian market is way too small. That's one of the things we would definitely like to see in Bulgaria – ambitious founders. Focusing on growth within a small market like Bulgaria is not enough, it's about seeing Europe like the playground and thinking from very early on about expansion to Asia or the Americas.
Are there any particular lessons you learned from your previous experience with accelerators? Any principles that guided you when designing the Vitosha Accelerate program?
Prii: One of the things I've noticed over and over again with accelerators, was the rigid program structure that would sometimes hinder the progress of the companies. So, with Vitosha Accelerate, we wanted to avoid having a heavily loaded program with tons of mandatory content. Because that puts founders under immense pressure – to participate in many mentoring sessions, workshops, events, etc., and then, on the side, in the late evening hours to go and grow their company.
We are going to have a tailored approach, based on the actual needs of the companies in the program. It's likely they'll be from different verticals, different stages of their journey – some of them will have customers, others will be working on their MVPs.
We also believe that this traditional demo day concept is more about publicity and not that much about bringing actual value. With us, there is no graduation day for all. Each company accepted in Vitosha Accelerate will have its specific KPIs to achieve by the end of the program. When the company reaches them, it will graduate and will organize a smaller-scale event with handpicked investors and business executives from the ecosystem who will get to spend more time with the companies.
So, then, what would the structure of the program look like? 
Prii: The program is structured to start four times per year. Applications are on a rolling basis, we will listen to presentations, do due diligence and make a committee decision. Then, it all starts with a traction camp. During the first week of the program we give the fundamentals – it could be that some founders have never heard of lean canvases or customer personas. So we'd give them the initial tools to start analyzing what they are building, for who, and why. 
In between, this immersion week and graduation, there will be several building blocks we want to focus on. But it's not like the founders have to be present all the time. Every week, they'd have a session, and for the rest of the time, they can focus on building the business. Every week, there will be touchpoints with us, so we can see what's happening with the company, how the founders are feeling, whether they need any specific support or connections.
Overall we want to give founders enough freedom and flexibility, so we will sit down with each one and discuss where we should focus. If they already have a great marketing person on the team, there is no point in spending too much time on marketing; if they haven't done sales yet, it might be relevant for them to learn about pricing and sales cycles. 
What are some potential KPIs the participants in the program will pursue? 
Prii: Well, I haven't met the companies yet but, likely, most of the KPI's will be related to sales metrics. Because in the end, that's what matters for future investors, including us. You want to see progress, you want to see a commitment from the founders, you want to see them do whatever it takes to land their first customers, or make sure churn is low. All the other activities are there to support the company growth, and growth in most cases is measured by sales. Unless the startup is focused on the end-users but let's wait and see who will apply for the program.
Do you have any specific expectations towards founders who want to apply? Any factors that will make the difference for you? 
Anderson: From my perspective, the best startups don't ask for permission, they run fast and strategically use the program to build a wildly successful startup. Besides a dedicated and balanced team, the other three things I will look at are market opportunity, founders/market fit as well as their ability to attract top talent, and early REPEATABLE traction or clear vision and roadmap.
Prii: We definitely want to see teams that are 100% committed to growing the company. We want to see legally established in Bulgaria companies. We want to see diversity in the founding team. When it comes to roles, ideally it will have a tech person, someone who's done or at least understands sales, and maybe someone with experience in operations or marketing depending on the company.
The right attitude is critical – as I mentioned before ambition is very important – an ambition to grow and ambition to go global. Talking about mindset, there is also a fine balance between being too bullish and being too humble. We definitely want coachable founders – willing to listen and willing to learn, and not having this ego and attitude that they already know everything. Someone who's humble enough to be a nice person to work with for a very long time because these companies are going to be in our portfolio for many years. So, there should be mutual respect from both sides, founders should also feel comfortable with us. 
In these early stages when there's not that much structure in the startup, approximately 50% of the focus goes to the team. Ideas are not that unique. What matters is the execution. That's what sets startups apart. Even if an idea is not that unique, if the team is driven and has special knowledge and background in the problem they're trying to solve, that definitely puts them on the good track. 
Besides the team, what we'd definitely look at is the problem they're trying to solve. And, of course, does the solution they're developing feel like the right way to solve the problem? And, last but not least, the market potential – if the problem is there, and the solution is good but only a very small number of people are tackling this problem, it might be a good business but not one in which VCs would put money. 
How would you measure the success of the accelerator program?
Prii: For the program itself, I think it will be interesting to observe how many companies are able to raise the next round of investment in X amount of time after graduation. If they manage to do so in six months or so, it will be a sign we are doing a good job. 
Also, after all, we are a VC, so portfolio metrics matter. If the companies are growing and their valuations are growing, and the ventures are getting next rounds of investments, we are doing well. 
Given the statistics we've seen so far, out of ten companies, six companies probably won't grow too much, two will hopefully grow enough to return the investment in them, and one or maximum two will grow very big and cover the portfolio investments we've done in the accelerator program.
What are the most frequent mistakes you've seen early-stage founders make and do you have any advice for them?  
Anderson: For me, that would be taking too much advice. Founders are the experts, they need to filter mentors accordingly.
Prii: One of the mistakes is that early-stage founders often don't have a good market overview of the actual valuations of their businesses. Especially in the Balkans, founders tend to have a very positive image of themselves, you know, being valued really high. This puts them in a tricky position as they have to convince investors that they haven't lost touch with reality.
Another thing I've seen a lot is that closing an investment round always takes twice as long as the founders are hoping. So many founders would put themselves in a very difficult position if they start fundraising too late. And, if they are desperate for cash, it's a sad situation because they won't have any negotiating power with investors. 
And, sure, it's one thing to be bullish enough to make big promises but then you have to actually deliver. In Estonia, we have the opposite problem that our startups are modest in their words and that's not great when it comes to selling their ideas. What I hope to see, not only from applicants for the accelerator but also in our future investments in the fund, is words backed by delivery. There is a certain amount of time you can talk big without having the numbers to back your story. 
What did actually attract you to the Bulgarian startup ecosystem? 
Prii: I've been to Bulgaria six or seven times over the last four years and I am really excited to see the growth of the ecosystem. To see it get stronger and mature. And, with my background in Estonia, what I've learned here, it's exciting that I can now contribute to the development of another ecosystem. 
There's something in Sofia that draws me back, the laid-back, outgoing culture but lots of interesting things are happening on the startup side as well.
One of your biggest strengths, next to the strong technical expertise, is that you have a very strong diaspora, people who have really made it somewhere else and are willing to open the doors to their ecosystems, to make introductions. 
It's similar to Estonia, we also had and still have very strong technical talent but it took us time to build an ecosystem and companies to the level where international world-class sales and marketing people started looking at Estonian companies, saying: "Yes, I want to be there, this is exciting, this is an environment where I want to work in" And our weather is not nearly as good as that in Bulgaria.
I see similar potential in Bulgaria – a couple of more successful startup stories and your community will be more visible and more known outside the country and attract this kind of talent.