know-how
What Is Company Culture Actually And How To Scale It Once The Team Starts To Grow?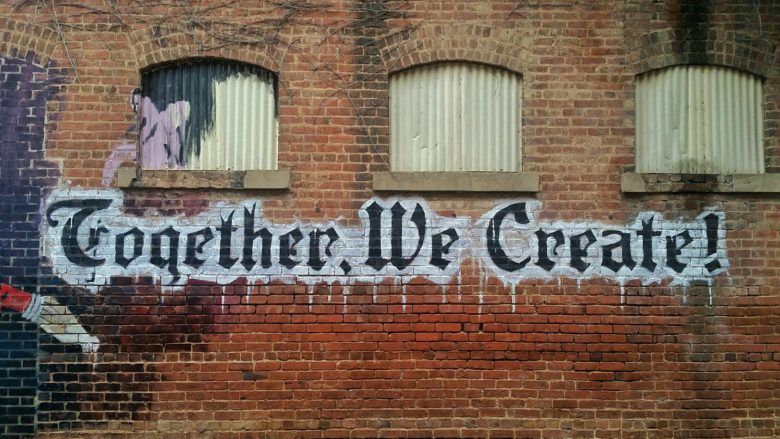 "When I started building our company back in 1998, I found out something that is quite obvious today, but it was not back then – the importance of the culture. Companies differ in sectors, products, and size, but culture is that one ingredient that may either scale or crash you," says Lyuben Belov, managing partner at Launchub Ventures, and also the founder of the biggest digital media group in Bulgaria – Netinfo. Last month, Belov, Vasil Terziev, the founder of the biggest IT success in Bulgaria – Telerik, and Momchil Kyurkchiev, the co-founder of fast-growing Silicon Valley startup Leanplum, gathered to discuss the role and the real meaning of culture in the development lifecycle of a company.
Belov, before he exited Netinfo in 2008, had a team of a bit under 100. When Telerik was sold to the US Progress in 2014, the company employed around 660 people. Leanplum already has over 200 employees, half of which in Sofia. They've all gone through the process of scaling the businesses they run (or ran), raised funds, expanded markets, acquired other companies, had to allow professional managers to take over their roles. And has that affected the culture they build around their very own values and what they had promised to their very first hires? Yes and no.
Where do values and culture come from?
The short answer we got from this discussion is that values come from the founders, culture – only to a certain extent as it may evolve over time.  
In the first days of Leanplum, co-founders Momchil Kuyrkchiev and Andrew First decided not to even try hiring someone before they were able to say what their values are. "I know it's weird we thought about this in the beginning," he recalls laughingly. "The culture is the emanation of the values that come from the top and boils down with as little signal as possible downstream to the most junior employee," says Vasil Terziev. Telerik is still one of the brightest examples of a healthy company culture in Bulgaria. The four co-founders still refer to it as the immune system of Telerik. 
+++Leanplum: The Two Engineers Who Built a Global Mobile Marketing Business +++
Culture expresses goals through values and beliefs and guides activity through shared assumptions and group norms, reads a publication of Harvard Business Review. "It all comes down to who you hire, who you promote, and who you fire. And the way you do those three things," says Terziev.
The HBR article suggests that thе culture of a company is as important as the strategy as those are the two main livers that maintain growth. Yet many organizations tend to put the "culture" task on the HR departments' to-do-list which automatically turns it into a secondary task. As in startups, there's rarely an HR department, and finding themselves incapable, founders often neglect the culture and leave it unmanaged. It doesn't mean that there are no successful companies with a toxic culture, they are, agree Belov, Terziev, and Kyurkchiev. Just the good ones are a combination of both good business and a healthy culture. 
Do they change when we grow?
Of course, as a company grows and team and employees grow, some things need to change too. Renting a cottage in the woods for a power week when you are five-six people, is not as organizing a team-building for 30 people. Making sure that everyone is aligned and understands what the company is doing, and knows the colleagues, is a completely different game when you grow over 100. 
"I hear a lot of people saying, culture is not scalable. But I think the key of scaling a company is exactly the culture. At some point, you have to probably start codifying it and translating it into stories so everyone understands. This is the way communities have always developed through education in a way," says Kyurkchiev.
Culture inevitably changes. "I personally have always divided culture from values," says Terziev. Culture might become more formal with the time in order to answer the status of the company, but fundamental values, "the human values", like honesty, integrity, etc. shouldn't change, he says. 
There's however a challenge when the company starts to scale: "people start taking corners, and shortcuts, they don't want to pay the increased price of maintaining this culture" Terziev explains. One example he gives is a case when a company experiences pressure from its investors to grow the team, but is not capable of finding the right people – as skilled and as motivated as the first employees were.
Once a company has started hiring people who don't really fit the values, the story and the code need to be changed as they are not authentic anymore. "Either slow down, work harder and continue hiring A-players, or start hiring B players, change the culture and accept that fact. Then stop talking of your company as a place for A players. Adapt the values to reality, and be honest," he concludes. 
Do VCs change the culture?
"Most of the VCs don't really count culture in when doing due diligence," Kyurkchiev, who has already raised close to $100m says. At some point, however, their requirements, although not expressed explicitly may affect the culture. At a certain point in the development of the company, professional managers start to replace founders in the roles they have played so far. 
This naturally means new roles and new responsibilities, a change in the level of transparency and reporting, a rise of the ability to look further in the future, etc. "All these things came to us through our investors. Indeed, this was one of the reasons to get investors in the first place – to transform the cowboy run lifestyle business into a large fast-growing professional organization," recalls the early days of Telerik Terziev.