Why founders use Austria as a platform for European expansion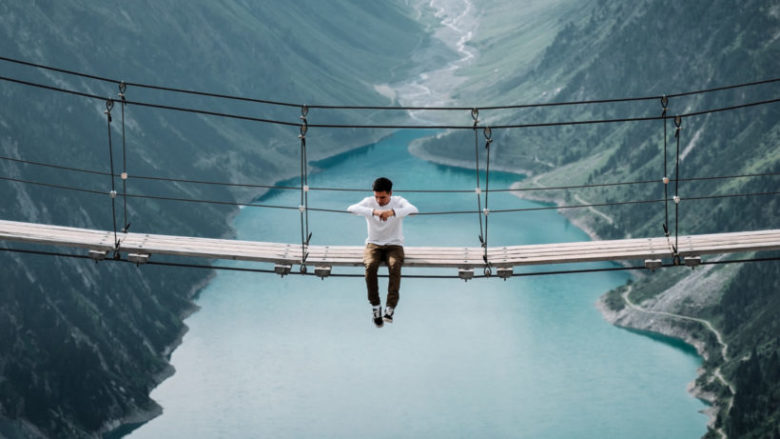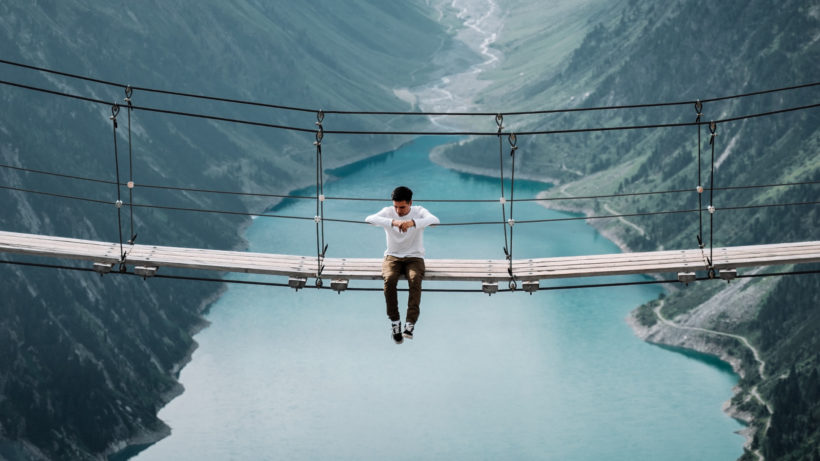 Many were surprised when Czech online supermarket Rohlik, little known beyond the borders of its home country, expanded to Austria at the end of 2020. Now, following its start in Austria, Rohlik has official unicorn status and is expanding further in the DACH region.
Maurice Beurskens, CEO gurkerl.at. © Rohlik Group

"After expanding into the Austrian market with gurkerl.at, our parent company, the Rohlik Group also expanded into the German market with Knuspr.de," says Maurice Beurskens, CEO of the Rohlik Group in Austria. "We are in close contact with each other across the group. Every market – whether Czech, German or Austrian – has its own individual requirements. That's why the German and Austrian markets cannot be equated 1:1. Through mutual exchange and the transfer of our experience, all of the Rohlik Group's developed markets learn from each other."
Austria: A central hub for thousands of international companies
The Rohlik Group is far from the only international company to have expanded to Austria. Thanks to its central location in Europe, over 380 multinational companies have chosen the country for their CEE headquarters. Austria is also the coordination centre for around 1000 international firms.
Birgit Reiter-Braunwieser. © ABA

"Austria is a very attractive, innovative and efficient location. There are well-educated employees and great competence centres, a well-developed tech sector, high quality of life, and the hub function in the European internal market is a great advantage," explains Birgit Reiter-Braunwieser, Director Central and Eastern Europe at the Austrian Business Agency (ABA).

With a strong and motivated team of 32 experts, INVEST in AUSTRIA supports companies that expand to Austria, offering them help free of charge. Services include location selection, real estate, recruitment, and assistance with connections to funding and investors.
1. A flourishing start-up scene
Thanks to GoStudent and Bitpanda, Austria celebrated its first two unicorns in 2021. Dozens of other scale-ups are rapidly growing and eager to earn that billion-Euro valuation from investors. Speedinvest, a VC renowned across Europe, plus numerous other funds, business angels and banks, operate from Vienna and are very active in the start-up ecosystem. Insider tip: Austria's public funding system is one of the best in the world!
2. A starting point for expansion in the DACH region
With approximately 100 million people, almost 50 million workers and a combined gross domestic product of more than €5 trillion, the DACH region, which consists of Germany, Austria and Switzerland, has a workforce almost as big as that of Japan – the third-largest economy in the world. Among the DACH countries, Austria is considered the best test market for achieving rapid expansion in Europe and beyond.
3. Low cost of living
Many groan when they hear about rent and other living costs in European capitals such as Paris and London. Prices in Vienna, however, are moderate compared to many European countries, allowing people to build a stable life. Another positive aspect of Vienna is that (unlike Berlin) there's no housing shortage issue here. On average, Austria comes in behind Switzerland, Denmark, Sweden, the USA, Australia, Canada, Great Britain, the Netherlands and Japan in terms of cost of living, and is just ahead of Germany and France (see here).
4. High quality of life
For many years, Austria has been rated among the top 10 most liveable places in the world – and this is no coincidence. The country offers great public transport, low crime rates, an excellent health system, a diverse educational system and astounding nature within reach of all its major cities. There's also no language barrier issue, as Austria ranks 8th in terms of English proficiency (see here), creating an accepting environment for internationals. Considering all this, Austria is the perfect place for anyone – but an especially good fit for families.
5. Purchasing power
Even though it's a smaller market than Germany, Austria brings a lot to the table. It's a small but wealthy nation. Only eight countries in Europe, including the traditionally strong Scandinavians, are developing better in terms of real GDP per capita. The fact that there is only one city in Austria – Vienna – with a population of over a million should not be misinterpreted. The real purchasing power in its rural areas is the highest anywhere in Europe.
6. Smart and connected
Austria, which has always been a test market for the mobile communications sector, is one of the pioneers in Europe for the 5G data turbo. And its capital Vienna is among the top 25 destinations worldwide when it comes to international smart city rankings.
7. A bridge between East and West
Munich, Budapest, Bratislava, Prague, Zurich and Milan are all within a few hours ride of Vienna by train. Most European cities can be reached quickly by air, which allows companies from Austria to easily get to their foreign hubs and offices. Last but not least, Vienna is an established international 'conference capital', with both the UN and OPEC having centres here.
The ABA: Here to help
If you want to expand in this attractive environment, the Austrian Business Agency (ABA) is exactly the contact you need. With its three arms – INVEST in AUSTRIA, WORK in AUSTRIA and FILM in AUSTRIA – this economic development body advises and supports international companies, skilled workers and film productions at no cost. It helps out with any business or research issues and also assists with regard to work or film locations.