face of the week
Wilfried Who Chose Sofia Over His €17M Startup in Paris and Started Investing in the Local Ecosystem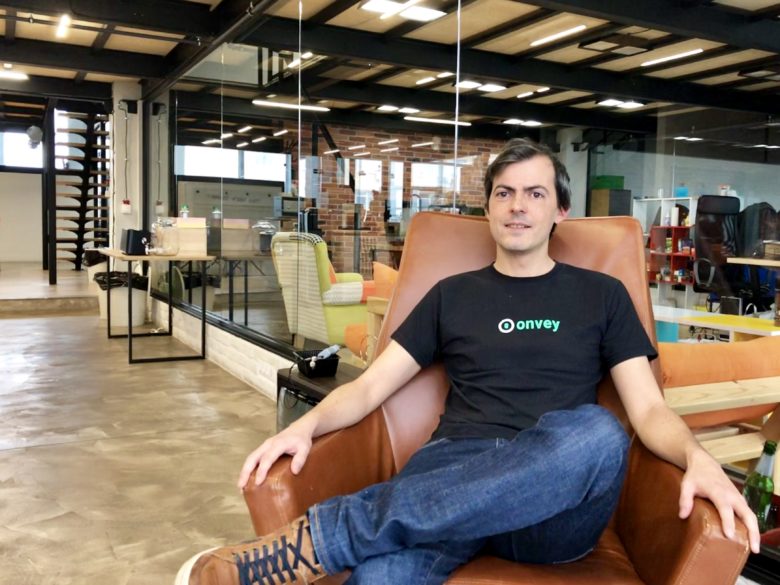 In 2010 the French entrepreneur Wilfried Durand together with some friends, started an email service venture that in less than five years turned into a company that attracted €17.5M investments. Wilfried first came to Bulgaria in 2014 to look for German-speaking customer support for Mailjet. In the next months, he came back several times, the local team grew to 30 people and after a year he decided to stay. That was also the moment when Wilfried decided to step out of Mailjet operationally because the management tasks were about to kill his entrepreneurial vibe and to start something completely new from Sofia.
Wilfried's three challenges
Even though he didn't want to go full speed yet with another startup when he moved to Bulgaria, Wilfried was keen on starting something more sustainable. So he undertook three personal challenges: to start a new project a.k.a register a Bulgarian company ,hire his first employee, and to invest into the local ecosystem.
It didn't exactly happen in this order. Firstly, Wilfried did register a company called Onvey in 2016. Secondly, he invested in AR greeting cards company called iGreet. Thirdly, he hired his first team member. Then he invested in two more companies – coworking space Puzl and a software company named SessionStack. In less than a year Wilfried completed his three challenges and is now the owner of the digital product company Onvey, already has a team of three and has invested in sum €125K in three companies.
The network effect
"I've always wanted to invest in companies where I could contribute with experience to strengthen a network of young entrepreneurs. I'm not interested in having a seat at a board, or looking at investing in the new Unicorn and  I'm not a professional business angel, still an entrepreneur myself, but willing to share a bit", Wilfried said. Puzl was not exactly his specialty, but he wanted to support the project and be part of the community. As of the other two companies, they perfectly match Wilfried's vision.
"Onvey actually is a very long term project that aims to work like an incubator for startups", he explained. It is, however, not the typical incubation program because the goal of Wilfried is to start and keep most of thecompanies inhouse and at some point to have a complete software suite under one brand. iGreet and SessionStack are the first two portfolio companies. "I want to help the ecosystem to help me", he laughed. Onvey has also started the development of its own products and has already commercialized two of them : Userpace  a platform for customer feedback management and Pagescreen – a solution for monitoring website changes. "The vision is to be a light version of Microsoft or G suite for specific business verticals", Wilfried explained. The whole project is keeping low profile.
The international connection
Contrary to the popular understanding that companies from Bulgaria struggle more when expanding internationally, Wilfried is convinced that an international culture set by the founder matters more than the HQ location. He's a natural networker and a lot of what he does, even some of his investments, are led by the idea to be part of business networks that can exist across markets. Wilfried is also the co-founder of French Tech Sofia – a community of entrepreneurs that aims to bridge the Bulgarian and French ecosystems.