#betterintime
15toGО: The Group Travelers Social Network that Gave Up Blockchain for Bringing More Risk Тhan Value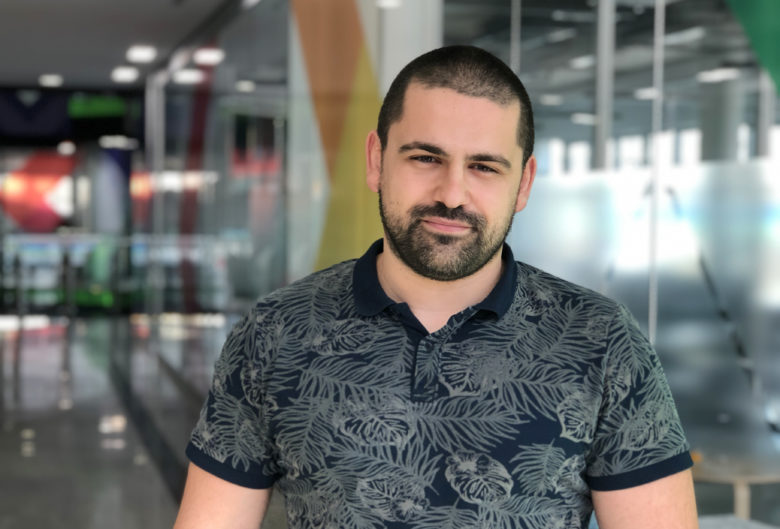 Recently, someone is pitching a breakthrough blockchain startup that will change industry X for good all the time. We don't know about you, but we often wonder "Why do you need that blockchain for?" So we were quite nicely surprised as 15toGo, a company we met during last years betapitch contest, said they'd changed their model, and it was better off without blockchain. Why? The blockchain layer was unnecessary, as it turned out.
The Social Network for Group Travelers
15toGo is a marketplace for group trips with a social network element that was launched last year. The company, which is officially registered in Ireland, has so far attracted around €200K from Telerik co-founder and business angel Vassil Terziev, the CEO of Netinfo Hristo Hristov, the CEO of Experian Bulgaria Peter Bankov, and two other business angels. In November in London, 15toGo won the second place in the travel-tech pitching contest TravelForward, part of a large forum called World Travel Market.
The platform aims to bring together people who like to travel in groups, helps them find co-travelers and get to know them before the trip via a mobile app. "This is something essential, especially for some types of trips – imagine being on a boat for ten days with people you don't know or like," laughs Petar Lozanov, co-founder of 15toGo. The idea of the company is to offer something like crowdfunding for group trips, engage users to share what offers they are interested in and invite their friends and contact network to book a trip. It works a lot like a social network – users could share updates, interests, and photos, follow others and get in touch with people.
The platform is Lozanov's second group traveling venture. The previous – Tripsy offered group trips, but didn't have all the interactive features. Still, there were many stories of people finding each other and becoming friends or even couples during the trips. Recognizing the demand for social elements among travelers and that there's indeed a business case, led him to 15toGo.
A new channel for tour operators and influencers
15toGo receives around 10% commission from every trip booked through the platform. "The average amount spent through the platform is around €600, we expect it to increase", Lozanov explains. Currently, the software doesn't support in-app booking and payments, but the functionality will also be live soon. The team of 10 now works in partnership with 40 tour operators, mostly from Bulgaria. It also has attracted big brands like the Canadian G Adventures – a traveling agency with over 750K listed experiences.
"15toGo could be an additional sales channel for tour operators. I think we could also serve as a software solution for smaller traveling agencies as it has several very useful functionalities like messaging platform", says Lozanov.
Lozanov, who is a marketer by background, has also thought of a model for influencers – they could earn 5% of the revenue they have attracted to the platform. "It's a long shot, but I imagine influencers branding trips and benefiting from that," he explains.
Also, of course, there are some benefits for the users. They don't get traditional discounts, but money back in case they have promoted a particular trip and attracted further purchases. So far, the company has 3K registered users, mostly from the test market Bulgaria, but the co-founder expects them to grow to 30K in the next two months.
The niche and the blockchain
"We believe 15toGo could specialize in some niches and match people who like particular niche experiences", Lozanov says. In the next step of the project, he hopes to implement algorithms that would do the matching based on users' profiles.
Of course, 15toGo is not the only company that has come up with the idea to target millennial audience with specific trips and through online channels. For example, the Austrian TourRadar, a marketplace with 10K+ listed experiences has received millions of investments to do something similar ($66.5 to be accurate). "TourRadar still don't have the social interaction app. However, they might also be going in the direction social apps", Lozanov says. This doesn't bother Lozanov though, he added.
In such a business, in the end, it all comes down to smart marketing. Here was where blockchain fit the scheme or at least Lozanov thought so. His initial idea was to make people buy tokens and then convert the token owners into users and ambassadors. As it all turned out to be first – wrong hypothesis and second – risky, Lozanov gave up the crypto layer, chose to focus on other marketing channels and a rather traditional commission model. The co-founder plans to start with the Bulgarian market and then target Europe, and use a network of franchise partners to penetrate smaller markets in CEE.
Q&A
No ICO, No Cry

Trending Topics: What made think of blockchain in the first place?
Petar Lozanov: We saw perspective in blockchain because of the chicken and egg problem in the marketplace. We were planning something like ICO and hoped that the holders would then be our brand advocates and eventually users. That was the reason to like the crypto approach.

But?
We found out people are interested in such projects only because of the short gain. No one really cares what you are doing. As we were preparing the ICO, I went to several conferences and found out that 95% of the people are looking for short gains. There were even people who proposed us schemes to raise vast amounts. I've written a Medium post about one guy from Russia, it was ridiculous (laughs).

Were there any other problems?
The volatility is a huge problem. If you want to have your native token, you need to find a solution to the volatility problem. There's no solution to this problem (laughs). Stable tokens are still theoretical. Imagine you pay today, it is locked, and the tour operator gets the money in some other moment, and no one knows how much this token would then cost. This could be risky for the tour operator, and it is a risky business anyway.