STARTUPS
4 days to go! Last chance to back up the Croatian startup CircuitMess and its Batmobile STEM kit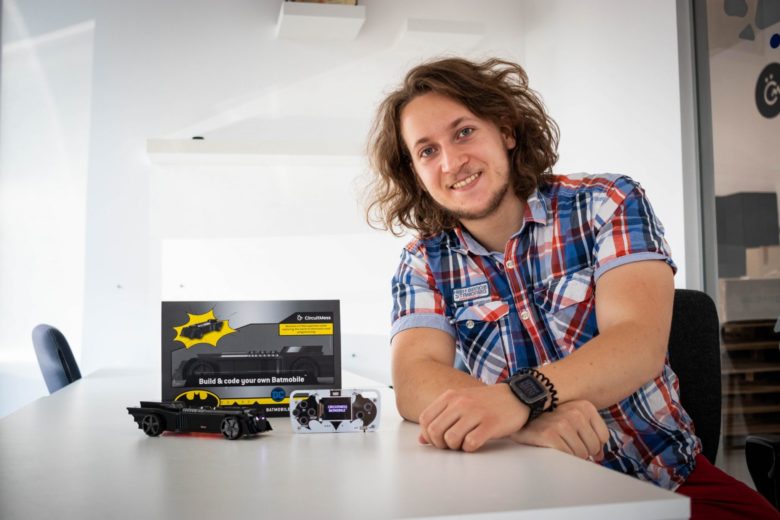 In late October, we shared with you the story of the Croatian startup CircuitMess. The company received a global license from the American entertainment giant Warner Bros. for a new STEM (Science, Technology, Engineering, and Mathematics) product – the Batmobile.
With great chances of becoming the next Croatian unicorn, the CircuitMess team aims at making science more accessible and engaging by producing toys that are not only entertaining but develop and sharpen the STEM skills and knowledge among children and adults.
Back up the Batmobile!
The CircuitMess Batmobile is a DIY AI-powered smart robot car that teaches its users about autonomous driving, and machine learning while exploring the world of electronics & programming. The crowdfunding campaign on Kickstarter has gathered €306,448 so far and there are just 4 more days left for those who want to support the CircuitMess and their STEM product.
Supporting local entrepreneurs is an amazing opportunity for global recognition of the European startup ecosystem and allows local communities to grow and generate even more innovative technologies, products, and ideas.
You can also use the affiliate program of CircuitMess,
Kickbooster
, to back up the project. It is easy to set up and with it, you can earn a
20% commission 
for every sale that you bring.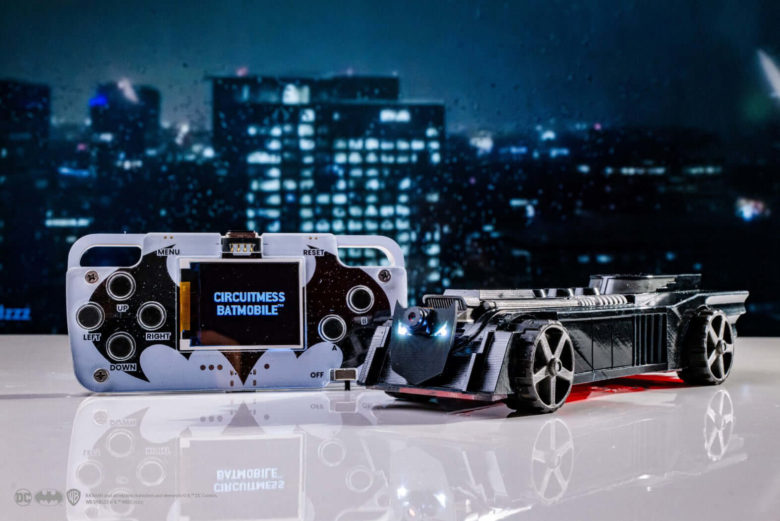 CircuitMess shapes the future
CircuitMess really reconfigures the way we look at science, technology, education, and entrepreneurship. Behind the innovative company are the 23-year old innovator Albert Gajšak and his team of over 20 professionals. We decided to turn directly to the source and ask the founder of CircuitMess, Albert Gajšak, about the major contribution and importance of STEM-related projects.
Trending Topics: How do CircuitMess (and the Batmobile) define the future of STEM-related projects?
I am currently 23 years old, and I was in primary school not so long ago. We had these science and engineering classes that I was so looking forward to, only to find out that the teachers would give us books and make us memorize facts. And those facts were already outdated. I was so bored.
With CircuitMess, I am trying to make STEM education radically different. Learning doesn't have to be boring; it can be fun. That's the essence of our products – learning while playing.
Finally, we're teaching children about the technology of tomorrow. Artificial intelligence, autonomous driving, microcomputers, coding… all of these skills will be of vital importance for future generations.
Trending Topics:

Why is it important to support local innovators, startups, and entrepreneurs?
Before I started playing with electronics myself, I thought that fancy gadgets could be made only by wizards from China or Silicon Valley. Nobody was building tech in my local community, and no one was trying that. This approach will lead us all to monopolies where big-tech companies create everything that the consumers use and will ultimately cause stagnation because of the lack of competition and fresh ideas.
Trending Topics:

What can we expect from you in the upcoming years?
We always have more ideas than the capacity to develop them and push them to the market. We'll see how things work out with CircuitMess Batmobile – our first licensed product. We plan to create new licensed products that will connect fictional characters from pop culture with technology and education. Also, we're working on a content platform that will allow anyone to learn STEM in a fun and engaging way.