Guest Post
4 Things Vienna Needs in Order to Become a Global EdTech Hub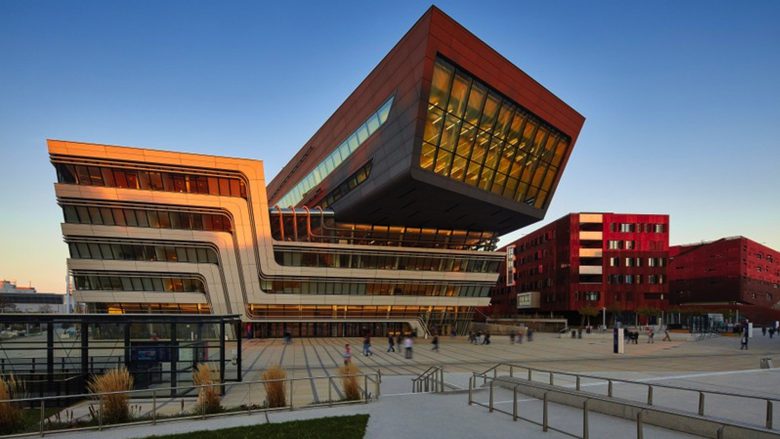 Comparing Vienna with Europe's current EdTech hotspot, London
In 2016 the Austrian government announced its mission to have 500 new edu-tech startups and one global unicorn by 2025. It's a fantastic vision. But comparing Vienna's status quo to Europe's current EdTech hub, London, it seems the goal is more than ambitious. London is yet to produce an EdTech unicorn, however it is definitely closer. So what are the lessons Vienna, and Austria, can learn from the UK in order to catch-up?
1) Create an EdTech Focused Accelerator
Education startups have deeply enrouted lengthy and seasonal sales cycles. Building trusted relationships and a credible reputation are often key to succeed. And typically education businesses don't skyrocket within a few months from start. London has had an accelerator program with the sole focus of education startups since 2014. EdTech startups have unique issues and Vienna is missing a hub where EdTech companies can come together, share their problems and foster growth.
Emerge Education in London provides an extremely structured, thought-through & tailored program for EdTech startups. "We were selected as one of seven startups in their 8th batch of the program last year. One of the most valuable things was getting connected with 3 top advisors that fit our unique needs and goals, meaning we could move UNIspotter forward at a much faster pace. Jamie Brooker, the co-founder of Kahoot with 50 million active users, helped us to progress with product development & growth and Mary Curnock Cook, former CEO of the University Central Admission Service UCAS in the UK, is opening doors to new partnerships" said Christoph Trost.
2) Develop an Education Community Supported by Specialised Events
London's education community is thriving. Emerge Education, located in Shoreditch, is part of Edspace. Edspace is a community and co-working space for people transforming education. "It's energising to be surrounded by people transforming education in different ways every day. Each Thursday there is a community breakfast in the co-working space where you can connect with new people and share ideas," shared Trost.
There is also the EdTech Exchange, which is Europe's largest community of EdTech founders and provides members with mentoring, support and a programme of events designed to share best practice through peer-to-peer learning.
The London Bett Show is the first industry show of the year in the education technology landscape, bringing together leading companies, exciting new EdTech startups and boasts thousands of attendees from the global education community. "If you are selling to schools, it is the place to be", described Trost. Adding to this are more events and summits like EdTechWeek and EdTechXEurope which bring together thought leaders and innovators in education.
To be competitive on an international level, Vienna needs to grow the community around EdTech. Initiatives like the Austrian Edupreneurs Meetups are a good start.
3) Implement Attractive Investor Incentives & Growth Capital
Vienna lacks the appropriate support structures to incentivise investment. In the UK, The Seed Enterprise Investment Scheme (SEIS) was introduced in April 2012. Its aim is to encourage seed investment in early stage companies. Investors can receive initial tax relief of 50% on investments up to £100,000. The maximum amount to be raised for each company is £150,000. "And if the company fails, investors can write the other 50% off as well. That's basically a no-brainer for wealthy individuals to invest in early stage companies", says Christoph Trost
London is also the hub for venture capital in Europe. A lot of VCs have plenty of Edtech startups in their portfolio and welcome EdTech companies. Furthermore there are early stage VCs focusing on EdTech only, like Edvinca.
4) Deliver More Successful Exits
Jan Reichelt, co-founder Mendeley and also venture partner at Emerge Education, exited his research collaboration platform in 2013 for a high 8-digit valuation and was one of Europe's hottest startups at that time. "There are similar successful examples like Jan's. I believe those success stories are a motivational factor that keep EdTech startups going as there are no quick wins in education.", remarked Christoph Trost. Austria needs more success stories in this field to keep the momentum strong.
In summary, Vienna has has to catch up but has the capabilities to develop into a global EdTech hub. The government, schools, universities, startups, corporates & other key players need to work together, set new initiatives and carry the word out of Austria. "I believe we can create an international reputation of innovation in education. Instead of brain drain we will have brain gain, innovative thought leaders and possibly the first unicorn", concludes Trost.
—————————————————————————————————————————
UNIspotter hilft Studenten die richtige Universität und das richtige Studienprogramm für sie zu finden. Nach Eingabe der wesentlichen Kriterien erhalten die User eine Liste aller passenden Programme inklusiver Informationen über Karrieremöglichkeiten, Trends, Kosten usw. Danach erhalten die Studierende, die ihr Studium im Ausland absolvieren wollen, eine persönliche Beratung um ihnen im Bewerbungsprozess zu helfen. Die Berater sind für die Studierenden digital in der App, auf Facebook Messenger, Whatsapp, Skype, Email und am Telefon verfügbar.