Bulgaria
5 reasons to run global tech business from a small country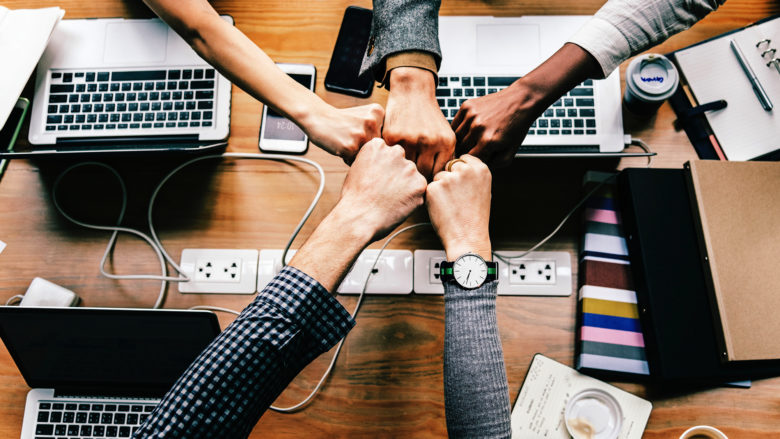 Bulgaria is a small country with a small rather efficiency-driven economy and the lowest GDP per capita in the European Union. In the same time though Bulgaria has been a major destination for IT outsourcing for over 10 years and was the first country in Southeastern Europe to receive funding from the European Investment Fund for startups and tech ventures some six years ago. Since 2015 the capital city Sofia appears in various respected publications such as Inc. and Forbes as one of the best places for startups in Europe. One of the lowest income tax rates (10%) and one of the fastest internet speeds in the world have always been amongst the major reasons for the ranking. Global companies such as Uber, Viber, VMware and SAP also have their strategic R&D sites in Bulgaria.   
However, it's not all roses (despite the fact the country is well known for its Rose Valley). According to Eurostat in 2017 only 33.9% of the population occupies high tech and knowledge intensive positions (45.8% EU average). There are no global B2C startup successes such as Spotify or Skype born in Bulgaria, therefor the country is not widely recognized as a venture hub and there is less know how in this domain. Тhe government started recognizing startup business as a valuable part of the economy that needs to be supported only a year ago, so the attempts in this direction are rather early stage.
Having all that in mind, Trending Topics asked few Bulgarian entrepreneurs who manage to run a global business from the country, what their reasons are.
1. Strong technical knowledge
Virtually every entrepreneur we asked was convinced of that one reason for being here – tech talent. If Bulgaria is famous for something that is the technical, both software and hardware, engineering expertise and tradition. Back in the days 40% of the computers used across the Soviet Union were produced in the country and it was known as the Soviet Silicon Valley.
"Our business at FITE is a marketplace. And while we need strong presence at target markets to grow our content-related business relationships, Bulgaria is a great place to operate the product, technology and digital marketing aspects of our and many other businesses. It offers great and savvy engineering talent, ability to scale teams faster, and significant efficiencies compared to the top US locations", Kosta Yordanov, CEO of Fite, said.
"Bulgaria rates highly in the global statistics as a place to start a new company. There is an untapped talent potential here. Traditionally, Bulgarians are very good at skills such as IT, mathematics and logic that shape the dynamic technology ecosystem in the country", Kalin Radev, CEO of Software Group BG, a leading software provider for micro financing institutions, told Trending Topics.
2. Foreign languages proficiency
It's not a coincidence that so many international companies open up call points or business process centers in Bulgaria. Nevertheless the country was named number one outsourcing destination in Europe back in 2015. The most common languages, according to Sofia Investment Agency, are English, German, Spanish and Russian.
"A huge percentage of the people, especially in Sofia, speak at English. This makes the development of an international team pretty easy", Volen Valkov, co-founder of Enhancv, told Trending Topics. His company is developing a platform that generates new generation CVs and operates on global level from Bulgaria.
3. Diverse community
At the end of the day, it's all about the people. And the scene here is interesting from different points of view – large community of expats and foreign founders (20% of the startups have foreign co-founder, according to EDIT 2017 survey), lots of female developers – 30% of IT specialists in Bulgaria are female (16% EU average, Eurostat).
"It's so easy and quick to connect to anyone you need in the ecosystem or government. On the other hand, we have lots of hard-working engineers and a very balanced gender ratio", Svilen Rangelov, CEO of Dronamics, said.
4. Well rounded specialists
The majority of the people in the local startup ecosystem have grown up at the time when Bulgaria just turned democratic state and was not a EU member, went to study abroad and collected different pieces of culture, including persistence and the fail fast principle.
"The more experienced ones have the benefit of having the experience of both the Soviet Bloc training and the newer Western work experience, i.e. they are a lot more well-rounded", Svilen Rangelov explained.
"Our ecosystem is not a mature one, but in the past 5 years it made a huge progress. Of course, a lot of young companies didn't make it, but that's rather good, because now we have a lot of people who have started a business, failed once and learned valuable lessons", said Volen Valkov.
5. Quality of life & connectedness
And last, but not least, Bulgaria is a good place to live.
"Great food (ask any foreigner), great lifestyle, extremely easy to get around (for a capital city), airport is 15 minutes from the city center and provides a high level of connectivity all around Europe. It's  3 hours drive to Bulgarian beaches, 5 hours drive to Greek beaches, hundreds of amazing villages, monasteries, caves, mountains – all within a 1-4 hours drive. In the winter you're 20 minutes away from the ski slopes of Vitosha mountain", added Rangelov.
As good and as comfortable it may sound, there is one thing that should not be neglected. Building a global business is impossible without being present at your target markets. A lot of Bulgarian startups and scaleups apply this model of keeping the company and the development units in Bulgaria and business and sales department across their markets. Others are 100% based in the country but don't stay here too long. Svilen Rangelov for example has travelled around the globe for 140 days last year and was a speaker at 10 conferences. "Big market players and countries might beat us at anything else, but not in terms of speed and hustle", said he.