Interview
500 Startups Istanbul Has Closed a New Fund and Will Be Scouting Companies From Southeastern Europe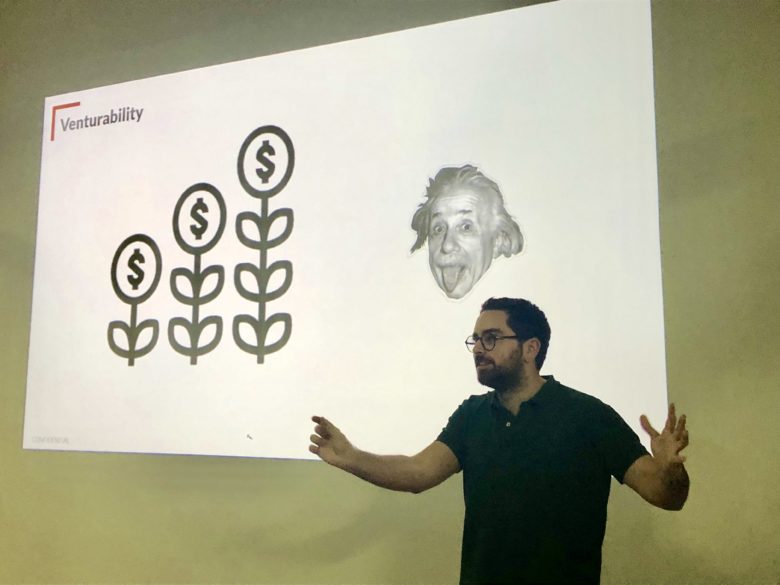 500 Startups Istanbul is an early-stage VC fund part of the San Francisco based 500 Startups network, that invests in the SEE region. The investments company has recently raised an extension of its first fund and will continue to scout companies in the region. With its first fund 500 Startups Istanbul has invested in 37 ventures and two of them are from Bulgaria – ClaimCompass and Cloudpipes.  
We sat down with Enis Hulli, one of the partners, to talk about the new fund, but also about the venturability of companies in the region, the characteristics of the regional ecosystem and  the European market.
Trending Topics: We heard 500 startups Istanbul is planning a new fund. Tell us more.
Enis Hulli: In a way, yes. Our first fund was $15M and we invested in 37 companies across the region. We were thinking of doing our second fund sometime next year, but strong commitment from our current LP has pushed us to raise a new fund this year with a minimum of another $15M. We've done investments in Ukraine, Greece, Romania, Hungary etc. from Fund I and we are hoping to hire advisors or venture partners in these countries to show physical presence. We have two investments in Bulgaria and we are hoping to do a roadshow next month to scout companies.
What is the new fund focused on?
There are certain technologies we focus on. In the first fund, we did a lot of data, AI, ML, targeting legacy industries like retail, finance etc. The second fund will be the same. We are aiming to invest in companies that have some certain part of the product on blockchain. We have two very successful companies that utilize blockchain, Sixa from Ukraine and Averon.
Industry wise we did a lot of legacy industry – software technologies that are targeting legacy industries – all around the digital transformation. We had four fintech, six healthcare, four retail. We also had three marketing solutions that could be applied in any industry. We are 80% B2B, and founders from 12 countries.
During your presentation some days ago, you said 500 startups has reviewed 200 blockchain companies in the region and you seemed very disappointed by what you saw. Why is that?
Don't want to hear anything about blockchain in my life ever again, let's call it distributed ledger (laughs).  We indeed have two portfolio companies that are on the blockchain. Both of them are performing well – the one raised $14M, the other one $20M and they use blockchain very limited as part of their products. Of course, it's probably going to grow as the technology matures. I like blockchain as a distributed ledger database, but the companies right now are not on that level. We tried to do some crypto investments We changed our roles so we can hold tokens etc. However, as we looked (500 Istanbul) at the 200 companies from Slovenia, Romania, Ukraine, Turkey etc. it turned out that founders are the showstopper – most of them don't have domain knowledge, but try to capitalize on the hype while people are throwing money on them.  
You were talking a lot about what is venturable and what's not. Could you summarize?
There's a very good graph that shows how big the problem is  and how many people it affects. That's important, it's also important how big the market is, how fragmented it will become, the margins. If we take the Bulgarian market – companies that operate on it are not venturable in most of the verticals, because of the market size. When we talk about fragmentation – a lot of consumer electronics companies are also not venturable if they are not tied to a network effect and these models are not venturable because in most cases there are five consumer electronics companies in the country that do the same thing.
The third reason for not being venturable is that a market goes commoditized all the time – like image recognition for example. Microsoft, IBM have free image recognition so if you do this – it cannot be stand-alone product because of how big companies approach it. Let's take Cloudpipes as an example (Bulgarian company that has recently closed a €500K round in December backed by 500startups, Launchub and BrightCap Ventures – ed.note). There are another 60 companies in their domain, and 30 of them are venture funded. It means that Cloudpipes, which is doing workflow automations and application integrations, needs to concentrate and specialize in verticals and use cases. There's no space for generalists.
How would you advise a company in this situation?
To integrate with a specific vertical, to have use cases to leverage on before all the other guys do so. If you are the first and strong there, the other will probably focus on another vertical. Another case is with consumer electronics. To get venturable you need to find a data related network effect, so your hardware customer, also becomes your software customer. If you make that shift, you are venturable.
Which markets should companies started in smaller economies be looking at?
To go up the pyramid and go to mature markets with more adopters – Germany, France, UK, the US, China. This is the type of companies our fund is looking at. But there's also another perspective – to look at the markets, which are yet not mature but are large and have potential – e.g. Kenya or Saudi Arabia.
To be able to go to the top of the pyramid there are two things you can do. If it's a blue ocean company (operate on markets, which are not mature yet – ed.note), you should go directly to the place with early adopters, mostly US or UK. If it's more a red ocean market, you need time to differentiate, than you could start local, have your first customers local, get feedback, adjust the product and then try to go to the other markets and vertically integrate the product.
From your point of view, should a company target the US or European market?
The US is just much bigger market and the turnover is bigger. Companies in Europe have been here forever. It's weird, if you look at the last names of the rich people in Europe in 1700s – they are the same today. Not in the US, the turnover is much bigger – people go up and down, the economy is more vital. That's the advantage of starting in the US, and also the atmosphere – you get funded really fast and could take up within the market more easily. The question becomes "Why Europe?". Well, the companies that do Europe are here because there's less competition and you can dominate the market more easily. You can go market by market – first dominate Germany, than France.  
As long as you are faster than your US competitor is, you will be the giant covering Europe. In our case, our portfolio companies that targeted Europe did so because their US competitor was so big that they can't compete. Then you look at markets with similar maturity, similar number of corporates you can attack, similar disposable income and no competition – you can do that. I think companies that target Europe do it only because they can't do the US market.
Speaking of vibrant economies in the US and Europe. What do you think is the better tactics in the longer run?
I think it's a matter of strategy. The US keeps the economy growing by keeping people hungry so they want to achieve more, in a way, don't take that directly. As you invest more in the future of the US, you take money from people today and that brings poverty, crime, low educations etc. The US is trying to optimize for the long run while distorting the current economy welfare. Whereas Europe is a bit shorter sighted, even though I don't want to call it that way. They try to optimize for today and make the population happy today with better education and healthcare. This makes it a less vibrant, it's not growing as fast, not competing on global scale. China vs. the US – this is competition. Europe is not part of it.
For the long run, that's important. If Europe doesn't grow, 100 years from now, China and US will be far ahead. That's not a problem right now because Europe has been great for centuries. But it won't be the case in 100 years.