DEEPTECH
A new €85M Institute for Computer Science and AI opens doors in Bulgaria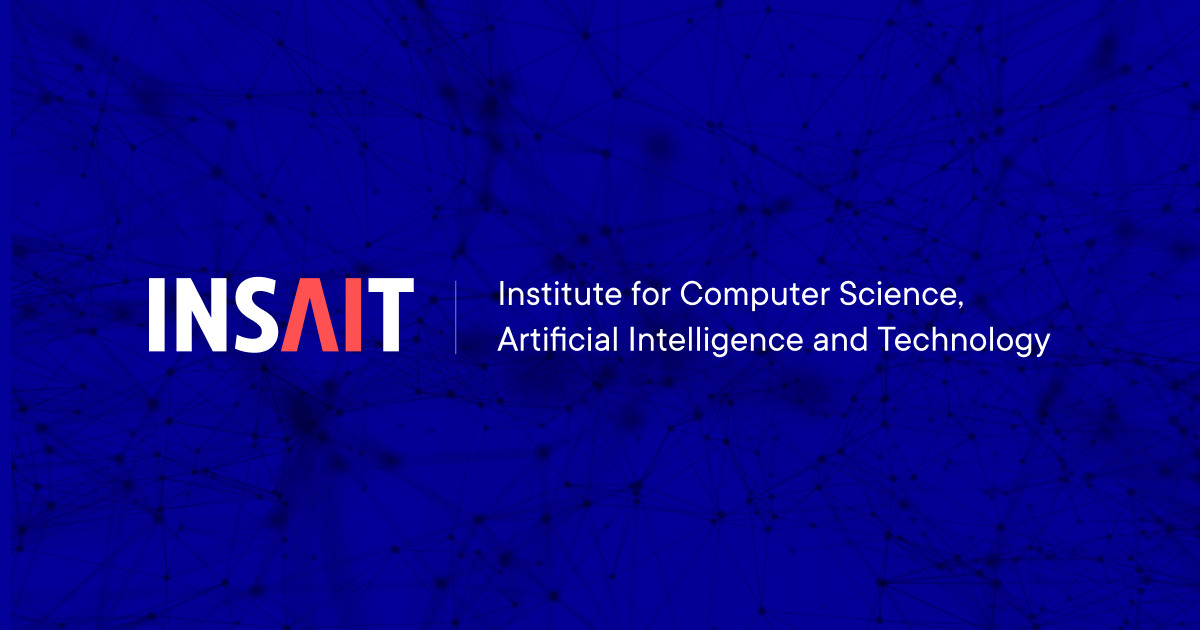 Bulgaria makes another step towards innovation. The Institute for Computer Science, Artificial Intelligence and Technology (INSAIT) will open its doors in September 2022 as part of Sofia University.
The institute will work in partnership with two of Europe's best tech universities – Switzerland's ETH Zurich and the Swiss Federal Institute of Technology Lausanne (EPFL). Both are known as well-established research centers with a focus on deeptech.
A historical moment
INSAIT is not just any institute. The project is backed by a variety of important players in the global innovation landscape. Some of the key investments are $3.75 million in financial support from AWS, $3 million from Google, and $285.000 from DeepMind, Sifted reported. There's also $6.5 million in support from Bulgarian tech company SiteGround, $600.000 from Bulgarian entrepreneurs, and an initial 10-year endowment of $100 million from the Bulgarian government.
This is a historical moment since it is officially the first time that scientific research in computer science has received public funding and support in Eastern Europe.
The goal of INSAIT is to establish Bulgaria as a global destination for research and innovation. The aim is to build a top-notch institute that attracts top talents and creates favorable conditions for the development of an economy based on products with high added value and intellectual property, reports technews.
The Chairman of the INSAIT Advisory Board will be Prof. Dragomir Radev, who teaches computer science at Yale, reported Capital. The institute will be led by world-renowned Bulgarian and foreign scientists working at universities in the United States, Switzerland, and Israel.
Svetlin Penkov, Founder of Efemerei & AI Cluster Bulgaria: Bulgarian Startup Ecosystem
Bulgaria: A global research destination
According to the official announcement, the creation of INSAIT is "an unprecedented event and marks a turning point in the history of science and innovation not only in Bulgaria but also in the region." The deeptech institute could play a major role in motivating more talented people from Eastern Europe to choose to stay, work, and grow in Bulgaria.
"Eastern Europe is full of bright scientific minds — but too often, people's aspirations are limited due to lack of facilities, funding and support," says Prof. Martin Vechev, the architect of INSAIT and leading computer scientist at ETH Zurich.
Vechev explains that AWS, Google, and DeepMind want to bridge the scientific and technological divides between Eastern and Western Europe. They also want the institute to "democratize science" and promote "diversity and inclusion by encouraging applications from women and other underrepresented groups in technology and science".
DeepMind's investment will fund two Ph.D. scholarships for women. In fact, Bulgaria is among the countries in the EU with the highest percentage of women employed in science and technology.
Amazon's investment in the deeptech institute over the next five years will support INSAIT's research on automated reasoning — the algorithmic search for proof in mathematical logic. Google's investment will provide the institute with cloud computing resources and access to specialized infrastructure for running high-performance machine learning models over three years, reports the Sifted.
Bulgaria's Discoverer is one of the world's Top 100 supercomputers
Regional startups accelerate growth
INSAIT and its research focus could cause a major acceleration of growth for startups in the region. As INSAIT develops its understanding of machine learning, quantum, and information security, startup founders will be given access to the latest deeptech research and ideas. It will form the "basis of deeptech startups", Vechev asserts.
This could not only lead to a growing number of deeptech startups in Eastern Europe but will also be a great experience for researchers and entrepreneurs to unite forces and learn from each other.