FACTS & FUGURES
South European VCs mark major progress and new records in 2021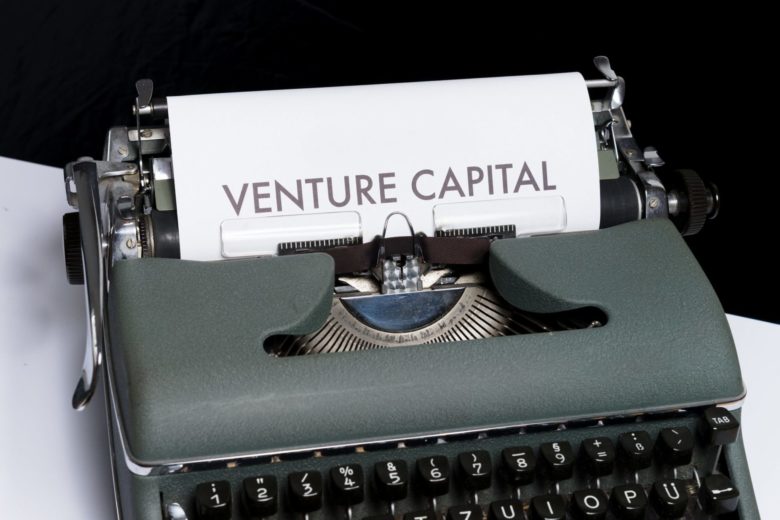 The Southern European ecosystem appears to be growing its reputation and has set new records in recent months as LPs (Limited Partners), GPs (General Partners), founders, and startups have been drawn to the region. In 2021, Europe has an absolute record year behind it and has produced more new tech unicorns than ever before. On top of that, the returns that venture capitalists receive from their investments in startups and scale-ups are better in Europe than even in the USA (Trending Topics reported).
Southern Europe is a region that has all the characteristics of a major VC area—skilled talent, vibrant cities, large total addressable markets, and strong geographical infrastructure but has often lagged in terms of VC growth.
A recently published report by PitchBook takes a closer look at Venture Capital (VC) activity and factors impacting opportunities in the South-European region in the first three quarters of 2021. Records have been smashed across the European VC ecosystem in the past year, deal and exit value figures have soared to new peaks, according to the report.

Spain – not only good for tourism but also for investments
According to the data provided by PitchBook, the majority of VC dealmaking in Southern Europe lies within Italy, Spain, and Portugal. This, of course, is no surprise considering that Italy and Spain are among the top five largest economies in Europe, ranking right behind Germany and France.
Spain has consistently recorded the largest proportion of VC deal value in Southern Europe during the past decade. Deal value in the region reached a record €3.7 billion through Q3 2021, which is 40.3% more in comparison to 2020. Traditionally, Spain is quite advanced in terms of innovation in sectors such as fintech, B2B, Saas, biotech. Barcelona is the most popular destination for VC in South Europe with 9 of the 20 largest deals in Southern Europe involving Barcelona-based companies.
Barcelona-based delivery provider Glovo has been one of the leading companies and has emerged as one of the largest VC-backed businesses across Europe and has secured €1.1 billion in funding since its founding in 2015, with its latest round totaling €450 million. Jobandtalent from Madrid takes second place with a deal site of $208.5 million.
Some suggest the major success of startups from Spain has a lot to do with the power of the Spanish language that enables products to quickly and easily be adapted to the market across seas in Latin America and the US.
While Spain dominates deal value and count figures in Southern Europe, Italy possesses the second-largest national VC ecosystem in the South European region. A record of €1.1 billion has been invested in Italy-based startups through Q3 2021 which is more than double the previous best in 2020.
Porto and the capital city Lisbon are the most active VC regions in Portugal.
Recap: €100 billion brought almost 100 new unicorns to Europe in 2021
Factors driving activity in the region
The exit environment in Southern Europe has been consistent rather than spectacular in recent years. This is more a reflection of an emerging region rather than an established ecosystem that has experienced explosive growth, says the PitchBook report.
VC funds based in Southern Europe raised a record €1.4 billion across 32 funds in 2020. By comparison €18.7 billion was raised across Europe in 2020, with Southern Europe contributing 7.5% of the total. But what are the most important factors?
Location
The geographical location is a major factor for the development of the local economy and the growth of the entire region. With its shared languages and cultural influences, Southern Europe acts as a bridge between Europe, America, and the Middle East, which is often exactly what VCs are looking for, points out the report.
More and more countries from the SEE region introduce the so-called "startup visas" that enable entrepreneurs from countries outside the EU to have fast-track access the European startup ecosystem.
Non-EU Investors Welcome: Bulgarian MPs Green-Light Long-Awaited Startup Visa
Talent and Innovation
An entrepreneurial culture and educational resources designed to entice young individuals to enter the VC industry and join or found startups are required to establish a long-term conveyor belt of new opportunities. Nations in Southern Europe appear to be well-positioned to attract individuals with top globally ranked business schools.
The growing number of tech and innovation conferences in the region also appear to be a great way to nurture the local ecosystems and connect startups, investors, companies, and professionals from around the globe.
Taxation
Taxation is a key consideration for entrepreneurs facing corporate taxes, employees paying income tax, and investors facing capital gains taxes. The region's major economies including Spain, Italy, Portugal, and Greece have largely conventional taxation systems that are comparable to large nations globally.
However, Southern Europe is also home to countries and territories that are renowned tax-havens. The most famous among them is Monaco, which is located along the French Riviera. It is estimated 1/3 of its residents are millionaires, and its GDP per capita is among the highest in the world.