award
Airlief Is The Regional Winner In The PowerUP! Competition Of The European Institute Of Technology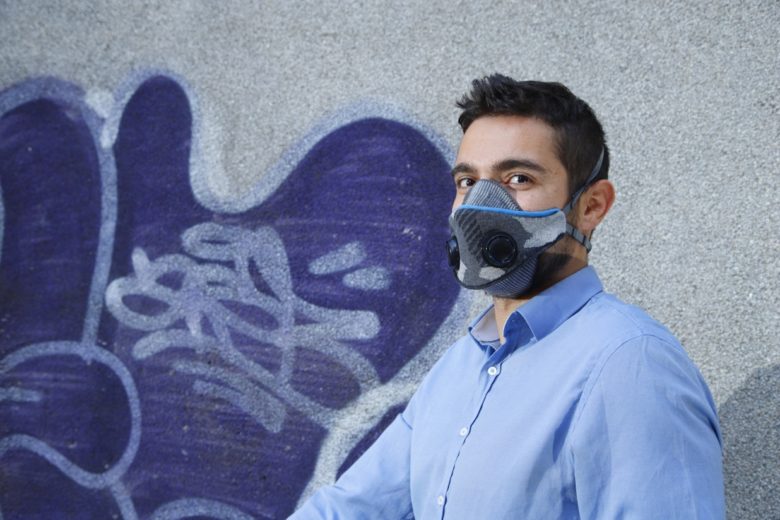 AirLief, the Bulgarian startup that fights air pollution with innovative protection masks and a mobile app, has won the regional finals of PowerUP!, a pitching competition open to energy, smart technologies, or mobility startups across Central and Eastern Europe. 
As a winner on country level, Airlief will now be competing at the European finale for a €50K prize and access to another acceleration program EIT InnoEnergy that offers investments of up to €200K.
Against air pollution 
Founded in 2017 by Petar Zhivkov, the startup develops an application that monitors air quality and how it affects people. It also provides pragmatic tips and information regarding air pollution and its connection to asthma and other respiratory illnesses, heart disease and premature death. Today the app has more than 10k users in 68 countries. 
At the end of 2019, after years of development and trying to find the right production partners, Airlief also introduced to the market an innovative mask against dirty air. The mask's interchangeable filters were created to safeguard not only against fine particles but also pollen, bacteria and larger particles of dust. Recycled cotton is used for the development of a special 3D structure that ensures a larger filtering area while making it easy for the user to breathe. Last but not least, unlike most masks on the market, AirLief's protective gear has been built to last for a long time and is easily washable. In January 2020, right before the coronavirus outbreak, AIrlief had already sold 500 masks. 
… and not only
In mid-March, when the first emergency measures in Bulgaria entered into force, the team experienced infrastructural challenges related to the huge demand and traffic to their e-shop. The team managed to go back to normal operations a bit later on, but the stock was quickly exhausted. Due to the current coronavirus situation, the prices of materials for the masks – mainly filters, have skyrocketed, causing further production challenges. Currently, the team is offering a budget version of the widespread FFP2 masks, and working on a suitable summer model.
Read more about the company and its vision:
Tech for social impact: Airlief and its fight again air pollution