face of the week
Alex Shopski and His Idea of How Business to Government Startups Could Enter the Game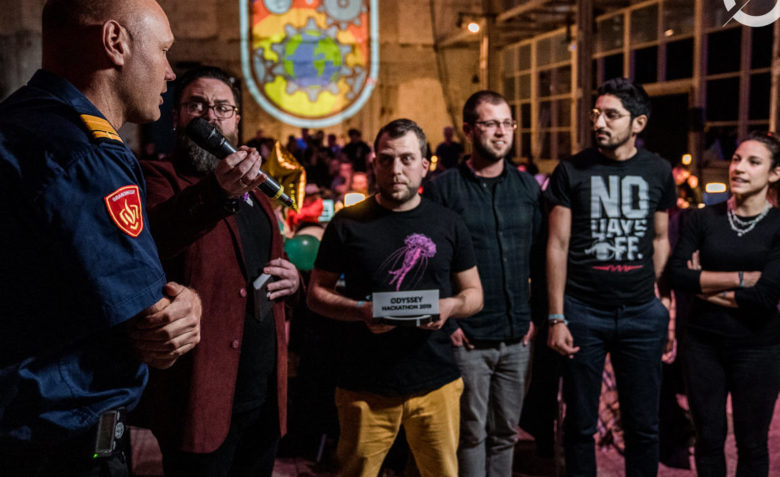 "Several weeks ago there was a murder in Utrecht. And because the entries that come to dispatchers are often inconsistent, they made the decision first to send the firefighters because they thought there was a car crash. These systems could be put into order with simple technological tools," tells us Alexander Shopski, a cybersecurity consultant and digital entrepreneur from Bulgaria who works in Amsterdam. Last week, his team won a prize for its crisis and disaster management system developed during Odyssey, a Netherlands hackathon for AI and blockchain, branded as the largest one globally.  
Wondering why we are telling you this story? Because we found that Alex Shopski has an interesting approach to selling products to governmental and public structures – hackathons, backed by such. Of course, this would work within a system whose stakeholders have realized the need for innovation.
Hacking  the system
Shopski has been in the B2G (business to government business) for quite a while and has been doing cybersecurity consultancy for diverse clients. He has also spent countless hours in applying for public tenders, not particularly successfully, he tells us.  Developing products and selling them instead excites him more.
Last year, during Blockchaingers (now Odyssey) he and his team developed a simple platform for reporting of incidents and cyber crimes and won the second place. As a result, Shopski managed to partner with the Dutch Police to further develop the product and hopes to implement it sometime soon.
This time his team developed a concept for a solution that would help emergency responders to make faster and safer decisions by collecting and analyzing information from different data streams. Something that would have been of help in the case with the murder in Utrecht. His team won the first prize in its track which means they will become an acceleration supported by local public services.
In the longer run, Alex Shopski hopes to be able to develop and implement solutions that would support the digital transformation of public services and to sell them on markets beyond the Netherlands. Yet, this is a slow process. "Doing B2G as a startup and developing technologies that are, in the best case scenario, understood by several people outside your team is a prolonged and exhausting business. It's a very closed group of stakeholders which often chases entrepreneurs away, ' he slightly smiles.
B2G is a good plan, but B2B pays the bills
Cyber Peacekeeping Forces is a consultancy company in the area of cybersecurity owned by Shopski, which alongside services, has also developed a platform that allows IT companies to report cyber threads instead of their SME clients and collect statistics on anomalies (doing pilots now). Shopski is also working as a consultant to the San Francisco based cyber sec company Kivu.
Apart from his security activities Alex Shopski also has a stake in an outsourcing company in Ukraine.  Three years ago, he and his three co-founders started a web and mobile development company called SapientPro. Currently, with a team of 35 people, around $1M annual revenue and modest profits, the company is working on different projects in Europe, North America, and Southeast Asia, and plans to grow.
At some point, Shopski hopes to be able to do business with the government. For the time being, however, his team of govtech enthusiasts is coming together mostly around hackathons, and in the meantime works on what pays bills.
+++ Read also: Bulgarian infosec startup LogSentienl wins GovTech Pioneers in Vienna +++