award
Bulgarian Infosec Startup LogSentinel Wins GovTech.Pioneers in Vienna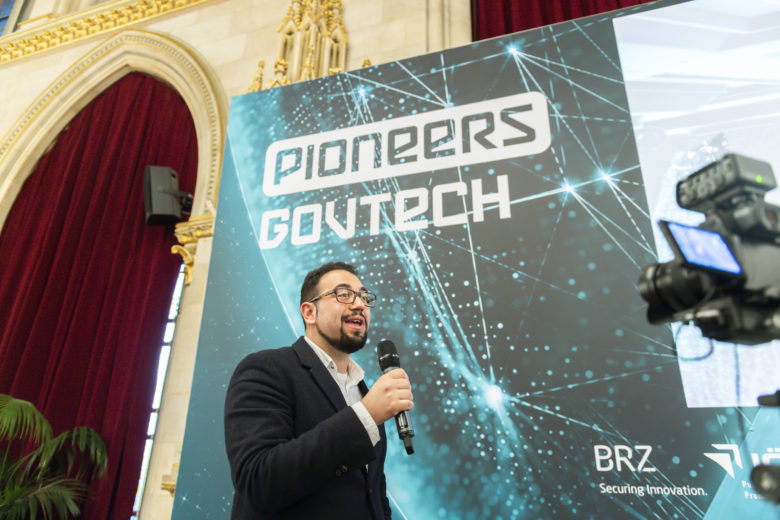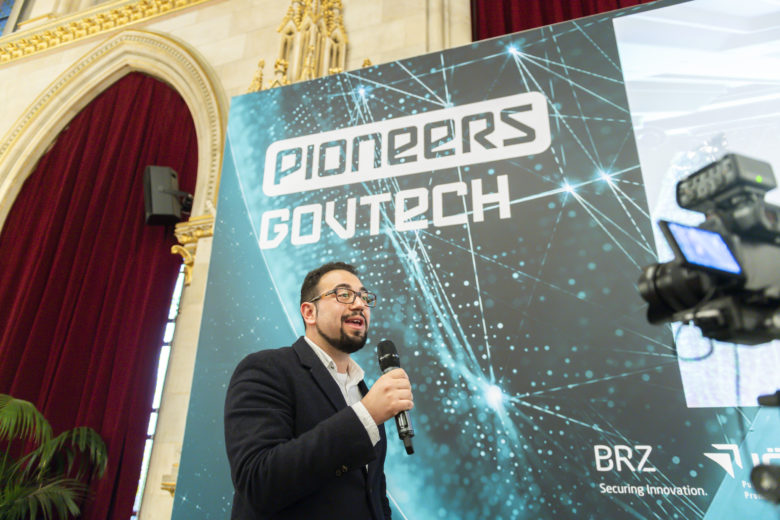 April 2 was another good day for the new sister cities Sofia and Vienna. LogSentinel, the Bulgarian information security startup that protects sensitive information such as logs, documents, and data using blockchain technology, has just won this year's startup contest during the GovTech.Pioneers, the special governmental tech track of the famous Pioneers Festival.
It means that LogSentinel has now fast-tracked to the group of Pioneers500 startups who will be pitching for the Pioneers Challenge Award in May. As part of the prize, LogSentinel's team will also travel to New York to meet the URBAN-X accelerator, a project of Urban Us and MINI/BMW for startups with solutions to offer cities.
"We won because we make it technologically possible for companies and people to act the right way," tells us Anton Gerunov, Chief Operations Officer at LogSentinel. "To us, this award means visibility and outreach at the Pioneers festival which is important, especially during our fundraising phase," he adds.
The competition
LogSentinel, alongside with another 15 companies, selected among 80 applicants, pitched in front of 300 corporate decision-makers, public sector officials, investors, and startups on April 2. The startup qualified for the final after winning the Cyber Security pitching track, in which there was also another Bulgarian company. Their fellow finalists were CivilCops in Citizen Collaboration category, SimLab in EdTech, and Avokaado in the Open Govtech track. There were 16 pitching startups from several countries including India, Estonia, the United Kingdom, and France.
The pitching contest has the support of Austrian institutions and ministries such as  Austrian Federal Computing Center (BRZ), Austrian Federal Ministry for Digital and Economic Affairs and the Austrian Federal Ministry of Transport, Innovation and Technology. This gives participants the opportunity to get in contact with potential partners.  
From e-government counselors to founders
LogSentinel was founded in late 2017 by Anton Gerunov and Bozhidar Bozhanov, who have both led the process of developing the Bulgarian e-government system while counselors in the Bulgarian Council of Ministers. Combining their economic and technology background with a good sense for business, they decided to conquer the very trivial problems they have faced in the course of their carriers so far.
"It's not just fancy technology, but it solves a problem that governments care about," said jury member and Urban Us partner Stonly Baptiste at the winner announcement. "Cybercrime is a big and growing problem for governments, and it's time to present a new solution in this area," he added.
LogSentinel develops information security solutions. Sentinel Trails, which was the focus of the pitch during the contest, is a fraud detection and notifications system. The blockchain layer eliminates the chance for anyone to delete logs and harm a system. The startup has recently introduced another product – cloud-based datastore that encrypts data per-record, called SenitelDB.
With as little as €100K of initial angel investment, LogSentinel launched a platform that monitors and audits all logs of a system that it's integrated with. So far the solution is used by the Bulgarian e-government agency, several other local register systems, a system operated by the Global Entrepreneurship Monitor (GEM) and one UK hospitality platform. After winning the national round of Elevator Lab, the Raiffeisen bank's acceleration program for fintechs in 2018, the company is now integrating with Raiffeisen Bulgaria's core banking system. In the same time,  the startup will soon complete several other PoCs with local and international partners, and probably close another funding round by mid-2019.
The other Bulgarian pitchers
Alongside with LogSentinel, there were two other Bulgarian startups in the selection of 16 pitchers. Evrotrust, the remote identification startup, that has recently launched operations in Austria competed in the General Govtech category. Mimirium, a blockchain company from Varna, was part of the Security selection.
In 2017, the Bulgarian startup Evrotrust launched a new generation solution for remote identification, remote issuing of qualified certificates and remote signing with qualified signature via smartphone. The company uses face recognition technology and verifications with different state registers to confirm the identity of the person issuing e-signature. Evrotrust won the Raiffeisen acceleration program Elevator Lab in Bulgaria last year and has integrated its solution with several banks, telecom providers and governmental institutions.  Evrotrust is now part of the current batch of multi-corporation accelerator WeXelerate in Vienna (Trending Topics reported).
Mimirium is an early stage Bulgarian blockchain company that aims to collect users' information and to store it securely on their devices. This way the startup is willing to prevent large companies from collecting and selling the data of their users. In its core, the product is a distributed network database, which can be used to extract aggregated anonymous information. Participants earn rewards in the form of cryptocurrency. The company won a prize at the Dubai GITEX Future Stars last year.