INTERVIEW
Angel investor Karin Kreutzer: "You don't have to be a super expert to invest"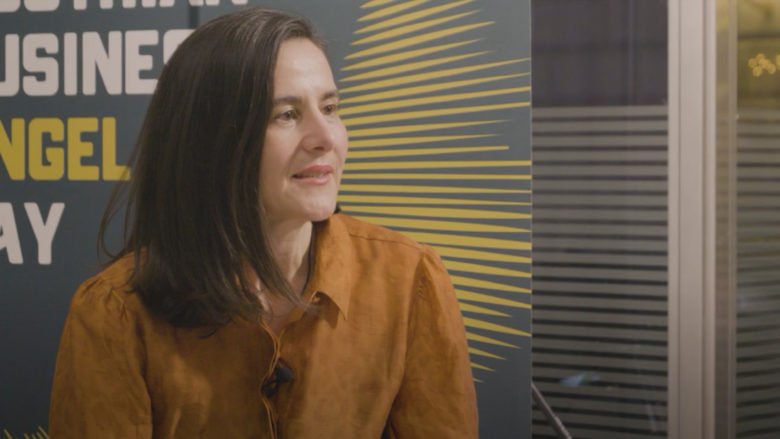 Karin Kreutzer is the Austrian "Business Angel Investor of the Year 2021". She was the first investor to win a prize specifically for female investors. She has been active on the market with AUBMES Invest for many years and is also on the advisory board at Calm/Storm Ventures and a board member of the Austrian Angel Investors Association (aaia).
Many years ago Kreutzer made a smart move by investing very early in today's multiple unicorn Bitpanda. At a time when even Bitcoin was still a foreign word for most investors. In a blitz interview with Trending Topics, she talks about women in the investment world and her own work as a business angel.
Congratulations on being named Business AngeInvestor of the Year 2021! What does this award mean to you?
Karin Kreutzer: Thank you very much for the congratulations, I would also like to thank the jury! I'm really surprised, it would never have occurred to me that I would be the first "Business Angelina" of the year. There are – if not enough – really many women who are already very committed here and deserve it. I feel half of the award for myself and the other half I represent all other women who are involved in the startup scene.
Why were you awarded? What was a special thing in the last few years that you got involved in as an investor?
I think apart from the actual investments I made, I came up with a lot of ideas, be it the book "Startup Investing" with many experts as co-authors, be it the idea of ​​the Legal Tech Hub that Stefan (Artner, editor's note) then took up. I put him in touch with Sophie Martinetz, and that has now become a very good thing. Now I'm with aaia and I think Niki Futter (president of aaia, editor's note) also appreciates the various ideas that I bring to the table. You can see that I really want to make the organic industry more popular and better known.
You have already made many investments, famously also in Bitpanda and very early on. Back then, what convinced you to invest in the three guys from Bitpanda who created a multiple unicorn today?
Very early and very small. But I would like to sincerely thank Jörg Kadanik and Philipp Kinsky, through whom we invested in KK Incube. I was simply fascinated by what they said, and I also found cryptocurrencies, which I had not known at all before, very exciting. That made me more concerned with it. I was able to convince Stefan of that as well. Not that I'm an expert on crypto now, but I'm just more interested in it now. This is a tip I want to pass on to many women: You don't have to be the super expert to invest. It's better to just do something and then keep learning.
You are one of the few investors in Austria. Why is that, why are there so few women in the industry?
I think that has a lot to do with the clichés. We women – like many men – often expect other women not to make mistakes, not to fail, to be careful and modest. Of course, this is not ideal for investments, especially in startups. This is a high-risk field. You have to know that you can also fail here. This is normal in itself, but not yet in Austria. I hope these stereotypes stop.
What would have to be done so that more women can be found on the investor side?
Certainly through storytelling and networking and of course through training and further education. I think entertainment would also be very important. When I now think of the series "Big Bang Theory", which pushed a lot of physicists: If there were a cool series where you can see that investors are very different and not all top experts, then that would be it field become more popular.
Let's take a look into the future: What are your plans for the next few years?
I want to keep investing. I hope that I will also invest directly in start-ups where there are female founders. Because I'm not doing that at the moment. But I also have to emphasize: I am impressed by Calm/Storm Ventures because they have many female founders, and I am also involved there.