TAKEOVER
Bitpanda buys British crypto startup Trustology to boost B2B business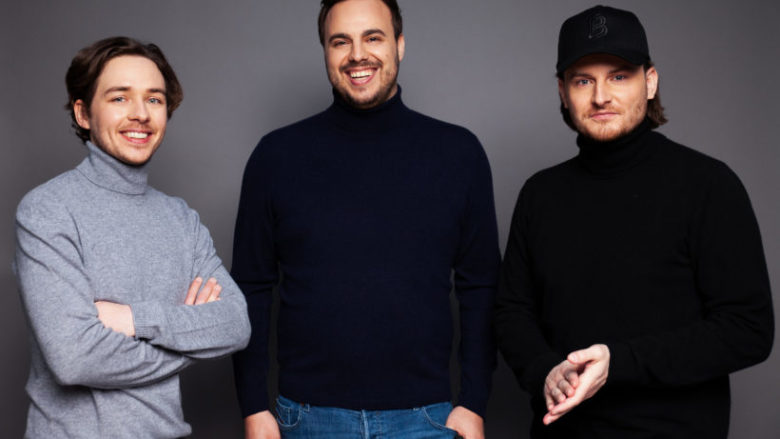 Equipped with a lot of money, the two Austrian unicorns GoStudent and Bitpanda go on a shopping spree. After the EduTech recently bought two companies, the Viennese neo-broker is speaking up today with its first takeover: Bitpanda has bought the London-based startup Trustology. 
The registered provider of crypto custody wallets for institutional clients will now be renamed Bitpanda Custody. According to Bitpanda, the aim is to offer a secure, highly developed, and legally compliant custody platform for all customers.
This strengthens Bitpanda in the B2B business. "Bitpanda Custody will initially take care of Bitpanda's own digital assets in both retail, institutional and white labeling businesses," the company said. The white-label solution is being used by French and Italian fintechs and is reportedly soon to be used by German neobank N26 for crypto, stock, and ETF trading.
"Bitpanda Custody brings us a big step closer to building a leading, comprehensive, fully regulated and secure digital investment platform. We can now offer retail clients best-in-class institutional-grade custody security, institutional clients will benefit from innovative wealth custody solutions to not only meet the challenges they face today, but also to thrive in the years to come," said co-founder Eric Demuth.
One wants to be able to address other companies of all kinds, from financial service providers to DeFi investors to token issuers. "All of those clients get broader crypto asset support, higher insurance coverage, SOC 2 certification, and a pricing model that beats the competition," said Alex Batlin, Founder of Trustology.
Bitpanda Pro: Crypto exchange will launch derivatives in 2022
Competition to larger exchanges
The acquisition is also intended to strengthen the Bitpanda Pro exchange, which is intended for professional traders. "Bitpanda Custody thus represents the first step in introducing a prime brokerage offering under Bitpanda Pro," the company said. "In addition, Bitpanda Pro is committed to a disruptive fee model aimed at reducing the cost of custody to zero for customers who actively trade on its exchange and the soon-to-be-launched OTC desk and become a stronger competitor to big players like FTX".
"Bitpanda Custody is part of our strategy to offer our customers a comprehensive range of services. We can now combine an FCA registered institutional custody solution with a leading trading venue. Recently we have invested heavily in modernizing Bitpanda Pro as well as expanding our liquidity partnerships so that we can compete with the largest exchanges," said Joshua Barraclough, the new Bitpanda Pro CEO.
"Now we want to massively expand our presence and bring many more customers to our trading venues. It is important that we move away from the classic pricing model for assets under custody and act entirely in the interests of our customers. We have big plans and are redoubling our efforts to bring new products to market, including expanding Trustology's leading DeFi functionality."
Bitpanda Pro: The crypto exchange that tackles the top 10 of the market
B2B strongly represented
The B2B business of crypto companies should not be underestimated. There have been very large investments in the environment in the past few months. Companies like Fireblocks, Blockdaemon, Alchemy, and Amber Group have received hundreds of millions of dollars to expand their software for business customers who want to work with digital assets in some way. Here is an overview of these financing rounds: