cvc
Applications for Fintech Corporate Accelerator of Visa and Eleven Ventures are Now Open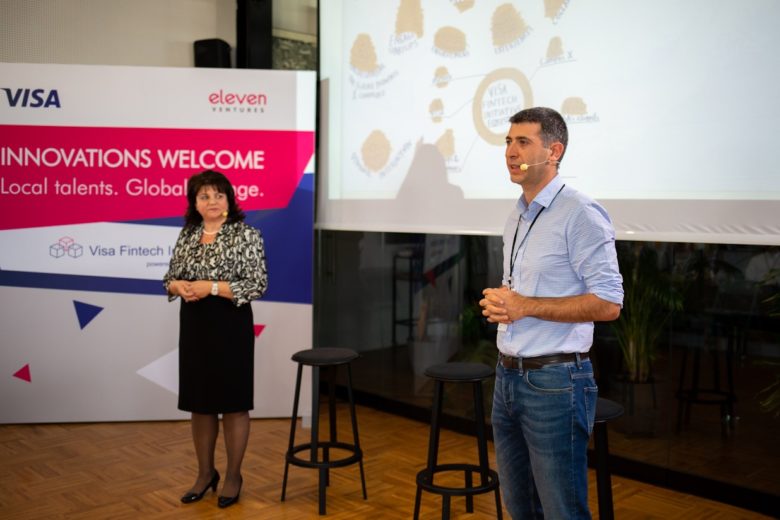 Up until June 7, fintech startups can apply for the corporate acceleration program of Visa and Eleven Ventures. The main focus is to identify, accelerate and pilot payments solutions in three main areas: retail, banking transformation, and cross-border economy. The program is suitable for startups that already have proof of concept targeted at the fintech industry or completed a market-ready solution. Even though it's hosted in Sofia, the program there is no nationality or residency requirement for participation.
''Stepping into a cab, grabbing a coffee on the go or ordering a book online – payments are everywhere, they just change their shape, not the essence. With the Visa Innovation Program, we would like to accelerate the potential of local fintech startup talent and find new partners to help us continue transforming the way people pay and get paid'', said Krassimira Raycheva, Country Manager for Bulgaria at Visa, in an official statement.
Before the official start of the program and the first cohort, Visa and Eleven have already worked together with the Bulgarian startup Payhawk.io. Payhawk.io offers an innovative digital expense management solution designed for SMEs which, in less than 3 months, has been awarded the grand prize of Fintech Startup-Pitch at Paris Fintech Forum.
End destination: a pilot with a bank
The Visa Innovation Program is three months long, free and non-equity acceleration journey between June and September, hosted by the Campus X. During the six weeks, selected companies will receive mentoring, workshops and work in design sprints to fine tune their solutions. Eleven Ventures' team, Campus X's co-founders Svetozar Georgiev and Boyko Iaramov, design thinking coach Rene Tomova, digital marketing expert Zoran Arsovski, and the AI entrepreneur Svetla Simidchieva are among the mentors of the first season.
To help startups enter the complex world of corporate clients through a shortcut is the main objective of the program. From September on, the startups with the best solutions will have the chance to pilot their products with banks and other companies from Visa's network. Mentoring and support will be a continuous part of the program after the formal weeks of training.
"We worked side by side with Visa to set a door-opening innovation program that may shorten the enterprise sales cycle for the emerging fintech companies and offer them invaluable first-hand industry knowledge. At the same time, we would like to stretch their ideas and pull the right trigger to come up with truly innovative approach towards a world where cash is no longer the king", said Daniel Tomov, managing partner at Eleven.
Not the typical some months-long program
The program is designed to encourage interaction between Visa's clients such as banks and merchants, and Eleven's growing community of startups to create and prototype new fintech solutions. On the one hand, startups and teams with ideas would have access to Visa's client and partners' network to work directly on marketable solutions. "The product development cycle of a company is usually between 12 and 24 months, with the access to banks and merchants part of Visa's network, I think we could significantly accelerate the process", Tomov told us in an earlier interview.