ENERGY EFFICIENCY
Bill Gates invests in air conditioning startup Blue Frontier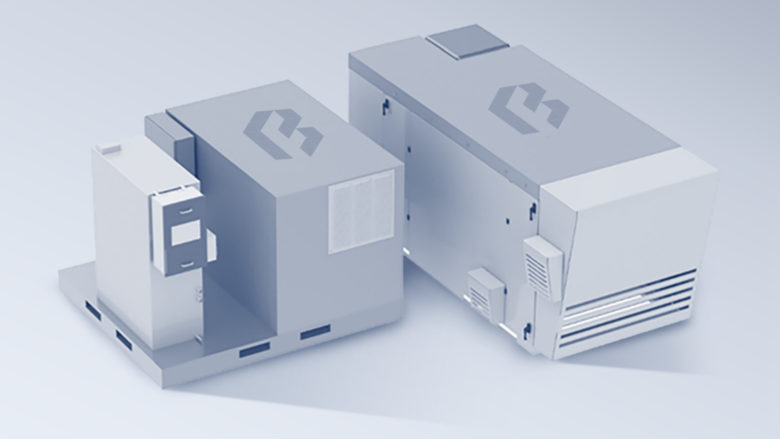 According to t3n, Bill Gates' clean tech initiative, Breakthrough Energy Ventures, has made a substantial investment in the air conditioning firm Blue Frontier. It is spearheading a $20 million Series A fundraising round in the Florida-based business. Blue Ventures is a startup founded in 2018 that is working on a smart air conditioning system designed to be as energy efficient as possible – a promising concept given the climate crisis and current heat waves in Europe.
Synthetic Kerosene is now produced from Water, CO2, and Solar Energy
"Less than half the electricity needed"
In addition to Breakthrough Energy Ventures, 2150 Urban Tech Sustainability Fund and Volo Earth Ventures are also participating in the funding round. While traditional air conditioning systems employ a vapor compression cycle along with a refrigerant to cool air, Blue Frontier aims to revolutionize air conditioning by using a salt solution in its systems instead.
"This means that the air conditioning system uses less than half the electricity than a conventional system. Also, our system doesn't have to use electricity when it's running, so we can shift power consumption to off-peak times when electricity is cheapest and comes from renewable energy sources" the U.S. startup says.
Climate neutral through planting trees? Environmental NGOs take a "critical" view
Combating high greenhouse gas emissions
Blue Frontier's goal is not only to save energy on cooling. The young company also describes its solution as a "better air conditioning system". The system makes it possible to decouple the control of air humidity from the control of air temperature. This is difficult to achieve with conventional air conditioning technology. Because of the massive heating in cities, there is an urgent need to find new forms of cooling that do not consume even more energy and thus further exacerbate the climate crisis. There are already a number of new innovations in this area, but more energy-efficient facilities would also be an important element of a more sustainable strategy.
Air conditioning currently accounts for nearly four percent of global greenhouse gas emissions, according to an analysis published in March by researchers at the U.S. Department of Energy's National Renewable Energy Laboratory and Xerox's Palo Alto Research Center. These emissions are expected to increase as more people install air conditioners, particularly in India, China and Indonesia.
Blue Frontier installs first test units
In terms of greenhouse gases, however, Blue Frontier's units could save up to 87 percent compared to ordinary units, the fledgling company tells CNBC. Some test units will be installed in buildings in 2022, with another round of pre-commercial units to be installed in buildings in 2023. The first commercial product for commercial buildings is expected around 2025. And if all goes well, a product for residential buildings should hit the market in 2026 or 2027.