STARTUPS
Atamiq: Bulgaria's first B2B platform for environmental transformation of industrial companies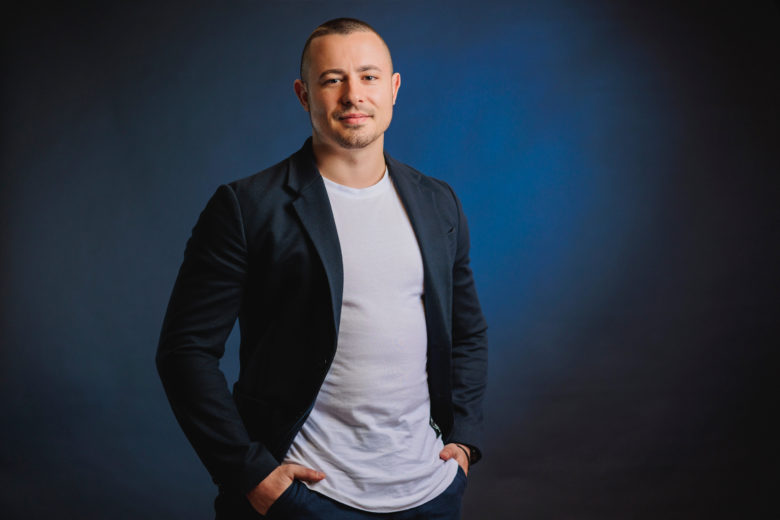 One of the most innovative members of the online commerce ecosystem in Bulgaria is the new industrial B2B platform Atamiq. It is the first online platform with a preselected industrial ESG solutions portfolio. The goal of the startup is to digitalize the purchasing and procurement processes for technological equipment focused on ESG industrial transformation.
Trending Topics talked with Mariyan Minchev, one of the founders of Atamiq, about the digitalization of traditional industrial processes, the latest market developments of the green transformation, and about the technological challenges of starting a B2B commerce platform with a high number of products.
Trending Topics: Mr. Minchev, what is Atamiq? Could you tell us more about the platform?
Mariyan Minchev: Atamiq is a B2B online platform that helps the environmental transformation of industrial companies. Our goal is to digitize the procurement and purchasing selection of technological equipment, machinery, and consumables with various applications in the industrial sector, energy, water supply, and water treatment. Our platform provides more than 100,000 items from 60 different suppliers in 6 different industrial segments. Customers will be able to find industrial products, including technologies for drinking and wastewater treatment, leachate treatment, landfill and recycling, sludge dewatering and recovery systems, biogas plants, complete solutions for sorting and recycling waste, solar systems, recycling equipment, drives, heat exchange systems, pumping equipment, specialized fittings and more.
ESG is now all over the place. It is a key topic for the EU but also for governments, investors, startups, and corporates of every size and sector. What is your approach and how will Atamiq help the manufacturing sector reach Net Zero carbon emissions?
One-fifth of the world's carbon emissions come from the manufacturing and production sectors. Atamiq's role is acting as a solution provider in terms of investment plans through the Green Deal Roadmap. Industrial plants in the EU must invest more in green energy, infrastructure, and energy efficiency to meet Europe's climate goal of net zero greenhouse gas emissions by 2050.
How do we do that? We provide industrial solutions in the water and wastewater field, biogas solutions, and consult and execute energy efficiency projects. On our platform, all stakeholders from project designers to consultants and industrial business investors can find technologies that can help the manufacturing sector to cut emissions and develop their plant efficiency. Industrial investment costs are high but could be easily reduced by tech progress i.e. greening industrial heating is easy as green alternatives to natural gas can be implemented.
Sustainability is a matter of partnership and it is no longer the future, it is now. ATAMIQ is ready to play an essential role in transforming the economy into a sustainable and decarbonized world, minimizing environmental pollution.
Disruption and digitalization of traditional processes are two of the key elements of how startups provide innovation. Why do you think B2B platforms are important in terms of industrial procurement digitalization?
Purchasing and procurement changed a lot. Following the trend of Industry 4.0 technologies and data management on strategic and operational procurement led to Procurement 4.0. All this led to considering digital innovation implementation in organizational processes. With the COVID-19 and war impact on the supply chain, being flexible and online is what the industry needs. Furthermore, we believe that B2B platforms will improve efficiency in the supply chain, agility, and user management and lead to skilled decision-making and reduced costs. Supplier management has to become proactive and here is the place for B2B industrial platforms that help proactive and predictive optimization.
Prices and costs need to be predicted and making them visible online provides extra transparency.
Purchasing and ordering process has to be automated which is a part of our platform integration features and yes, it requires minimum human intervention;
Our goal is to develop intelligent content extraction for easy upload of specification drawings, BoM, and all tables, contracts, etc.
Atamiq provides buyers and suppliers visibility into all elements of the value chain.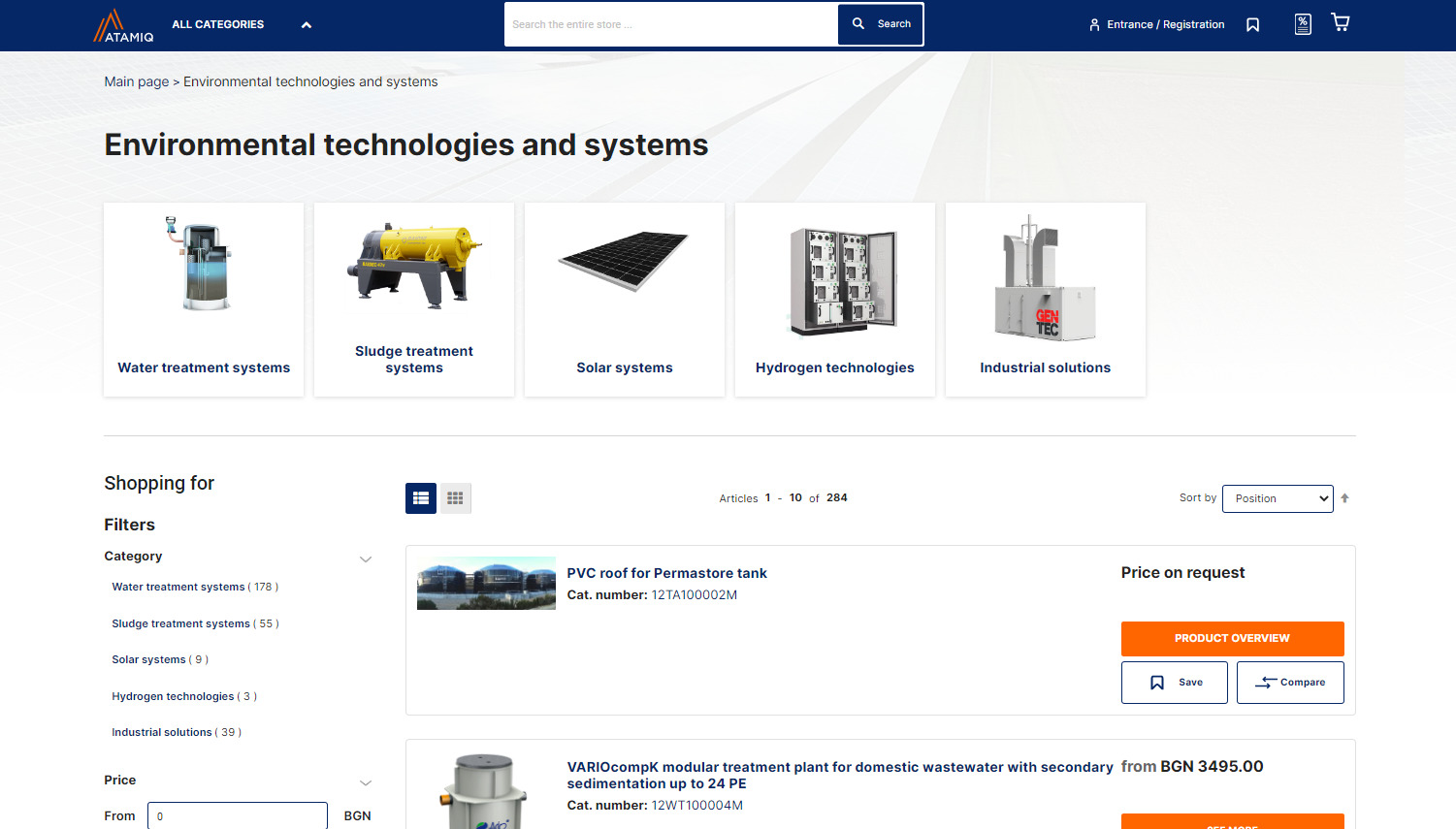 Could you please give an example of presenting an industrial product online?
For example, a T-shirt may have a color and size and its price won't change if you get a different size or color. While a complex product, such as a pump, may have about 40 features that make it a variation product with many prices. Although we have had difficulties in this direction, we really had support from some of our suppliers who are really keen on sustainable industrial transformation.
Another challenge was the logistics implementation and the automatic calculations of the delivery price. There are really a few local international operators that perform quite well and have good technical solutions, but for products up to a certain weight and size. For products that weigh hundreds of kilograms, even tons, and are of different sizes and volumes, there is still no technical solution available in order to automatically calculate the cost of transport to the end customer.
Have you encountered challenges in the process of building up Atamiq?
The difficulties in the process of building the platform were many and varied widely. We believe that the initial idea of ​​being first in something, and as specific as digitizing trade processes in the industrial sector, is a challenge enough.
One of the main challenges was to convince our partners that it was time for a change. Full automation and integration with our suppliers at this time is still impossible due to the fact that they themselves are not ready for this transition. For us, this meant thousands of hours of manual labor in creating the products. Manually creating and uploading technological equipment costs a lot more time than well-known products in standard B2C trading.
What are the advantages that make your company different?
This is the first solution to offer a pre-selected product portfolio, including technologies for ESG transformation in the industry, carefully done by professionals. The implemented IT solutions are in line with all new trends and functionalities, which provide an opportunity to look into the future and look forward to the next step – integration with eProcurement platforms.
Customers receive complete information and documentation on products, budget and actual prices, and delivery times, as well as the opportunity to choose and compare high-tech equipment.
We are based on the main functionalities of the e-commerce systems and we made a lot of improvements, following the character of the product. Our main advantage is that we are fully B2B focused. In addition, we provide the opportunity for a personalized user experience, different levels of access to information, sending inquiries for complex products, automatically generate RFQ's, getting personalized offers, etc.
And last but not least, we have 25 years of experience in the industrial sector!
Bulgarian-founded greentech Plan A launches new tool for ESG reporting
How long did it take you to organize the platform and what are your short-term and long-term development plans?
It took about 10 months from the idea to building the MVP. By the end of 2021, we released access to several customers, asking for their professional feedback in order to clear the gaps in advance. At the moment, we are focused entirely on platform stability. Our plans are to enter new markets and expand our customer audience by the end of the year. We are working on constantly expanding the product portfolio and adding new services and functionalities to get the better user experience
Moreover, we would like to develop ourselves as a reliable ESG solutions provider. ESG goals have to be connected between industrial partners and teams to get strategic outcomes in the short term. The main goals of ESG from an environmental perspective are focused on greenhouse gas protocols, circular economy, climate adaptation, carbon footprint reduction, and supply chain sustainability.
Knowing that sustainability is a must nowadays we believe that professional expertise like ours in the environmental field is more than welcome from our industrial clients. Together we would like to make the industry more environmental-friendly with new technology implementation – sludge management, biogas systems, cogeneration systems, solar-powered installations, odor treatment, and noise reduction!
When is Atamiq.com expected to launch?
After long and hard work, we managed to release a beta version of the platform, which is already available online. Most of the features are still available after registration so we ask all our customers to proceed with the registration of the website and unleash all technical knowledge available.