CRYPTO MARKET
Bitcoin slides further as US inflation hits 13-year-high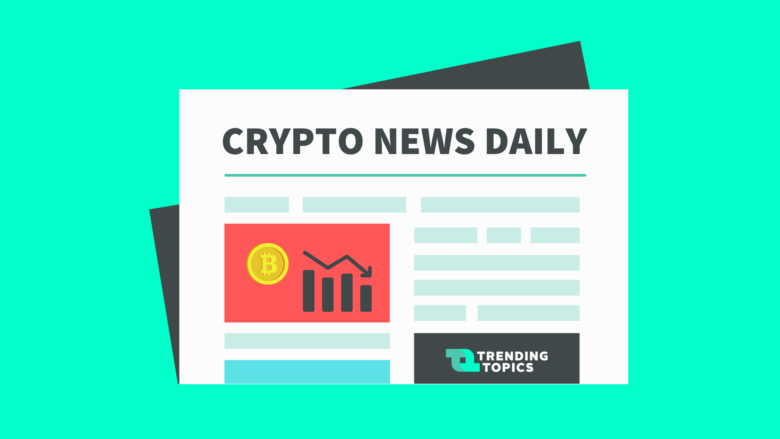 Bitcoin, the largest cryptocurrency continued to slide for a second day in a row on Tuesday (July 13th) after US inflation stats showed consumer prices in the country grew at their highest pace in June, hitting the highest level since 2008.
The US Bureau of Labor's consumer price index (CPI) climbed from 1.4% y/y in January to 5.4% in June, the data showed, causing the price of bitcoin to go down to about $32,800 on Tuesday from its all-time high of nearly $65,000 in April.
Bitcoin slid -3.64% on Tuesday, hitting a low of $31,669 during the day.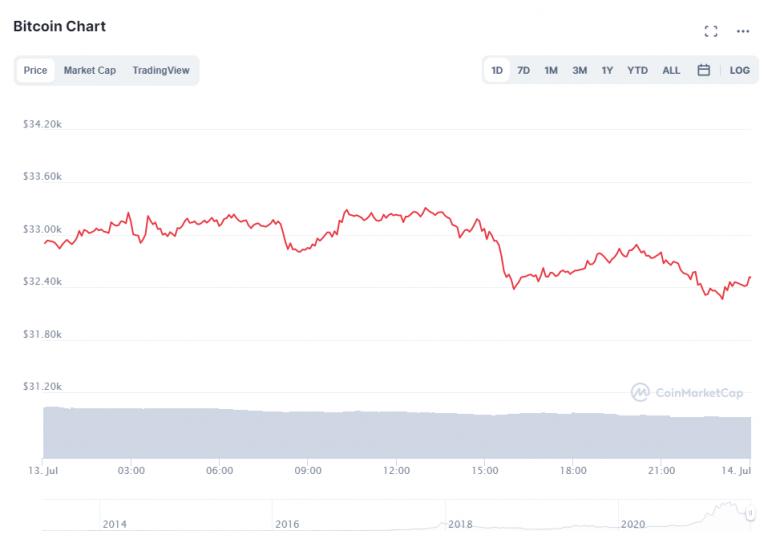 Ethereum, the second biggest digital coin, also performed negatively going -6.14% to a 24-hour low of $1.866.
All other cryptocurrencies in the Top 10 were also in the red.
Top Stories
S&P Dow Jones launches 5 More crypto indexes
S&P Dow Jones Indices on Tuesday launched five new cryptocurrency index products. The tranche is headlined by a "broad digital market" or BDM – an index that tracks over 240 coins, the company said in a press release. "The new subindices also provide different slices and dices of the BDM by market cap so that investors can track different segments of the market," an S&P spokesperson told CoinDesk.
India's ICICI Bank bans customers from making overseas crypto investments
ICICI Bank, one of the biggest private lenders in India, has warned its customers against using foreign remittances to invest in digital coins. The bank's modified "Retail Outward Remittance Application" form includes a declaration that  "remittance is NOT for investment/purchase of bitcoin/cryptocurrencies/virtual currencies (such as ethereum, ripple [XRP], litecoin, dash, peercoin, dogecoin, primecoin, chinacoin, ven, bitcoin or any other virtual currency/cryptocurrency/bitcoin)."
Shipyard Software raises $21m for its first exchange, Clipper
Crypto exchange developer Shipyard Software has raised $21m to build Clipper, a decentralized exchange that is designed for different types of traders. According to the company, Polychain Capital led a $4m equity round with participation from 0x Labs, 1inch, DeFi Alliance, and Quantstamp, among others.