CRYPTO-TRADING
Bitpanda wants to become like Binance: Crypto-Exchange and IEO-platform at the start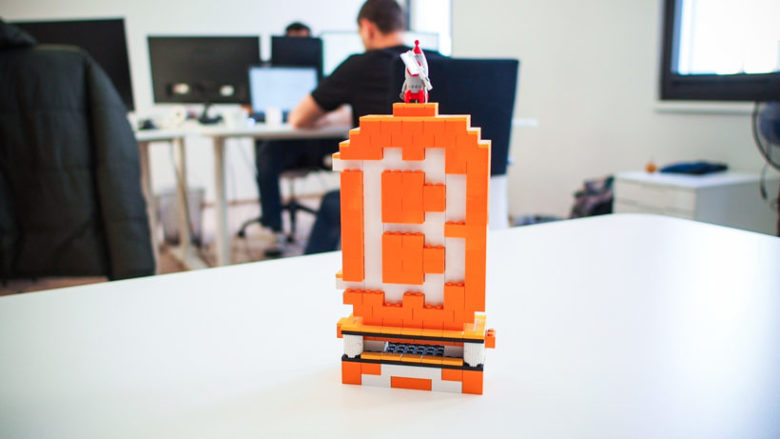 So far, the Austrian crypto-company Bitpanda was known as a trading platform where users can buy and sell Bitcoin, Ethereum, Gold, Silver and around 20 other digital assets online. Now the three founders Eric Demuth, Paul Klanschek and Christian Trummer are making the next step.
With the upcoming Bitpanda Global Exchange (Bitpanda GE for short) users will get a real crypto exchange, where they can trade Bitcoin and Co in real time for other crypto currencies – such as Binance, OKEx, Bitfinex or Coinbase Pro. Crypto-to-crypto trading is available to users worldwide. If you want to deposit Euros, Swiss Francs or British Pounds, Bitpanda has to verify them. Bitpanda GE is scheduled to launch on August 7th.
Competitive fees
The Crypto-Exchange is being developed in-house by 15 of the approximately 100 employees of the Viennese company and is scheduled to start on 7th August. Trading pairs should be ETH / BTC, BTC / EUR, XRP / EUR, BTC / USDT, ETH / EUR or MIOTA / BTC. The fees for trading crypto-assets should be "competitive", but there are no exact details yet.
Before the launch, Bitpanda wants to do another thing: bring its own cryptocurrency to the people.
A proprietary token called BEST
Bitpanda wants to use BEST ( Bitpanda Ecosystem token) to issue its own crypto-asset that allows users to pay the fees for trading on the stock exchange instead of using other currencies. Anyone who uses BEST is promised discounts in the first five years that will decline over the years. In the first year, it will be 25%, in the fifth year only five percent.
To get the BEST tokens to the hands of users (that are based on the Ethereum Blockchain as ERC20 tokens, Bitpanda launches the sale on July 9th. A total of one billion tokens will be created, half of which will be sold, at a price of 9 to 10 cents per piece. From August 7 on, with the start of the Exchange, users will be able to trade tokens.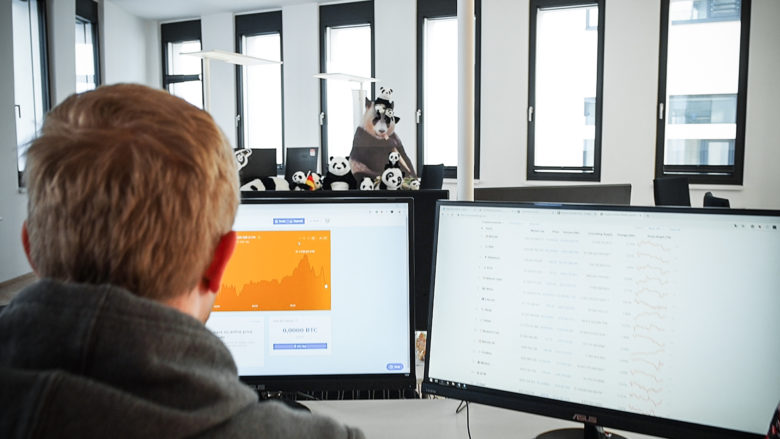 To increase the value of tokens over time, Bitpanda takes a trick that is similarly used by the world's leading crypto exchange Binance. Each quarter, 25%of the BEST tokens that Bitpanda recovers by paying fees are destroyed (the so-called "Token Burn"). This will artificially reduce the number of crypto-tokens on regular basis and theoretically would add value to the remaining tokens.
The trick with the Token Burn is also like in Binance. In 2017, the Exchange issued its own token called Binance Coin (BNB), which allows users to pay fees on the exchange. Again, the amount of available tokens is regularly artificially tightened by token burns. With the destruction of crypto-tokens, vendors have found a way to regularly give back value to their token owners without running the risk of being classified as "security" by government agencies.
"Launchpad" for Initial Exchange Offerings
Bitpanda is not only using Binance's model for the BEST token, but also for a second thing: the Launchpad. This is a future platform on which so-called Initial Exchange Offerings (IEOs) can take place. IEOs are a relatively new way for startups to fundraise.
They are in a way similar to the discredited ICOs, but in the IEO case, the exchange handles investor verification and ensures compliance with Know Your Customer (KYC) and Anti Money Laundering (AML) guidelines. In addition, in IEOs users usually invest the tokens of the Exchanges – so logically we can expect Bitpanda's upcoming launchpad to work with BEST tokens. So, if you want to invest later in IEOs, you can get the BEST tokens now.
The fact that Bitpanda calls its IEOs platform Launchpad is interesting. Because again Binance has launched its own Launchpad for IEOs earlier this year and already handled several token sales of startups like Fetch.AI and BitTorrent. Speaking of Launchpad: Also, Amazon has a platform of the same name, where startups can present and distribute their products there.
Initial Exchange Offerings have advantages for startups. By docking directly at the exchanges, they get more direct access to their users – who already have the crypto assets to invest. This saves on the one hand marketing costs, but also comes with corresponding fees, the exchanges require. Critics see in IEOs as a danger as even more market power is centralized in the Exchanges – actually the opposite decentralization approach of the blockchain community.
Note: The information contained in our publications is not, and should not be read as, an offer or recommendation to buy or sell or a solicitation of an offer or recommendation to buy or sell any securities.