interview
Bogomil Balkansky: If You Have Asked for an Intro, You Better be the First to Answer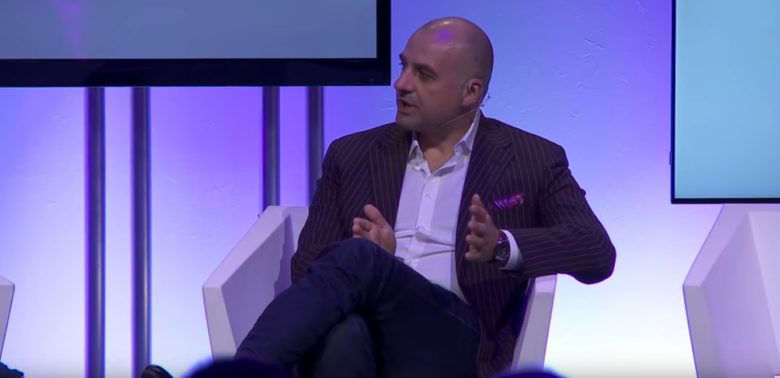 Bogomil Balkansky is a well-known name in the Bulgarian but also in the US tech ecosystem. He was part of Siebel Systems (acquires by Oracle) at the beginning of his career, then he became Senior Vice President at VMware, and most recently was part of bebop.co which was sold toGoogle He also was a Vice President responsible for recruiting products at Google. The Stanford graduate has been in the US for over 20 years and has helped a lot of Bulgarian companies to set a foot in the Valley, connect to investors and clients. Balkansky recently got recognized as the first Bulgarian honorary consul in Silicon Valley and he is involved in many other initiatives bridging Bulgaria and the US. One of them is RE:TURN, an initiative that aims to highlight the development of the local startup ecosystem and meet the diaspora in the US.
+++Learn more about RE:TURN+++
We talked to Bogomil Balkansky about the way the VC world in the Valley works, how are investment decisions made, and of course his personal aspirations.
Trending Topics: You have built your life and career in the US, yet you are super engaged with the Bulgarian tech ecosystem. What is your personal reason for this?
Bogomil Balkansky: It's a result of personal connections and friendships. It all started with my friendship with Luben Belov. I was one of the first investors in Netinfo and being a student back then made the enormous investment of $5K, a very successful investment by the way (laughs). Then I was an LP in LAUNCHub, made my first investments in Bulgaria, one of which is Coherent Labs, then met Telerik and was on their board. This is how it all started.
When investing directly what type of businesses do you look at?
I'm not a really professional investor, I see it rather as a hobby. Both in Bulgaria and the USA (95% are there), I have the same strategy. All of my investments are either people I know from the companies I've worked at or people recommended by friends I trust.  Around 85% of the founders in my portfolio come from companies I worked for – Google and VMware, the only exceptions are through the Bulgarian Stanford community or the diaspora. In Bulgaria, I'm an investor in Coherent Labs and Gtmhub, also a limited partner at Launchub I, Eleven 2.0 and BrightCap.
What is the reason for the recent intensifying of the connection between BG and the US?
There are two factors. In Bulgaria, the tech ecosystem gains a critical mass of companies that are ready for expansion. The other reason is that a lot of the companies founded in the US are looking at Bulgaria as a potential R&D location. Like Leanplaum for example.
Is this the right model – sales and investments in the US and R&D in Bulgaria? Do you think that the added value stays in Bulgaria this way?
Not all the added value, but enough of it. I think this is a good model and we shouldn't see it as a disadvantage or a compromise. For every small economy, there's no other alternative besides being endlessly open to other markets. I think that's the only way small companies from Bulgaria could be successful.
You've played the role of an institution for soft landing and introductions to VCs for Bulgarians in the Valley for quite some time. How has that worked? Do you have any practical bits of advice on communicating with US investors?
The first step should never be to look for investments. First of all US investors would never back a company that has no subsidiary in the US or has no clients here. At least one of those two conditions is necessary. In any other case fundraising here is a waste of time. The first focus should be business development on the American market. In this regard, the founder should either move here, or be ready to travel often and spend three months here each time.  
Five years ago I was trying to make intros to US investors, but that was because of my inexperience too (laughs). It took me some time to realize that this doesn't work this way. Now when someone asks me whether I could introduce him to a friend from Sequoia for example, I usually say, "I could but it's a waste of time".  Another important advice – if you have asked for an intro, you need to be the first to answer. This is just a matter of respect. A small thing, but very important.
Unlike venturable businesses, venture capital seems not to move much geographically. What is your observation?
The fact is that even though everything is being disrupted by the Valley all the time, the investment model has never changed. It's funny how local everything is and no technologies are involved. It's funny. If you look at the portfolios of the fund here, you will see that 80-85% of them are based in the Valley. The top 20% of the funds don't look outside the Valley. The other 80% are a bit more mobile, but still in the USA.  Even these VCs invest very rarely in companies outside of America. One of the rare exceptions is Zendesk. It was during the recession in 2008 when an American VC went all the way to Denmark to meet the company.
What is the reason for the significantly higher valuations in the Valley? What are the main differences in Europe?
I think the bubble will burst soon, sometime in the next two years. This will hit the tech industry and the cosmic valuations will balance.  Several factors influence the crazy valuations. The ten years of economic expansion result in euphoria and there is one generation of investors that have entered the game after the recession and they don't know downward economic cycles. In the same time, developing a business is very expensive and that forces entrepreneurs to raise bigger rounds. Some five years ago the typical seed round was around $1M and $2M was an enormous seed round, it has now grown to $3-4M, but the investors still take the same equity – usually around 20% for the seed. That raises the valuations as well.
Regarding differences, what I've heard from fellow investors is that VCs here base valuations on expectations – how much will the market grow, what is the demand etc. This is America's childish optimism, while Europe is much more skeptical (laughs).  In the same time, VCs in Europe look at numbers more.
When is the bubble in Silicon Valley going to burst? And how will this impact in small startup economies and tech ecosystem?
I can imagine two potential consequences. The big US companies that have set foot in Bulgaria, that would make them strengthen it due to cost-effectiveness. In a bit perverse way, that would positively impact the Bulgarian economy. The bad news is that startups founded in Bulgaria that want to develop businesses in the US will face recession measures – fewer investments.
Which are the markets, which companies around you consider when opening up offshore R&D sites?
They look at India and China. The other destinations are Israel, and in CEE – Poland, Romania, Bulgaria. Ukraine as well. However, most of the US companies prefer to operate in the EU because of intellectual property regulations etc. Ireland is also an interesting destination. If we have to talk about Bulgaria in particular, it's hard for large companies because of the volume talent. In the case of VMware, for example, it took ten years for them to grow to 1000 people. This is the way most of US companies approach their expansion strategies.
What are the challenges before the Bulgarian startup ecosystem will be seen from a distance?
One thing is for sure, that's not the capital. There is enough capital with funds like Eleven, Launchub, Brightcap etc. The real challenge is inexperience for doing business and expanding to the global market. A positive sign is, however, that there are young people, who speak several languages, have studied and worked abroad and eventually come back to Bulgaria and bring some knowledge. And a new tradition of openness to the world evolves.  Another challenge is that there are not too many of those people, they are a minority. I can see this huge gap between young people, not least due to the lagging educational system. There are either people who speak several languages and are very open to the world or the others, who don't speak languages and prefer to not push themselves too much. The second category is a burden for economic development.
There's the thesis that major shifts on the local level are in the most cases brought by people who have been abroad and gained knowledge and experience there. What do you think?
I'm not in the right position to give any sort of advice having chosen myself to stay in the US. These are very private choices. Of course, experienced people coming back would boost some economic processes. This would be a bridge to the world and would also inject new skills into the local business.