InsurTech
Conservative Industries Going Digital: Boleron And The Role Of Image Recognition, AI Assistants, & Blockchain In Insurance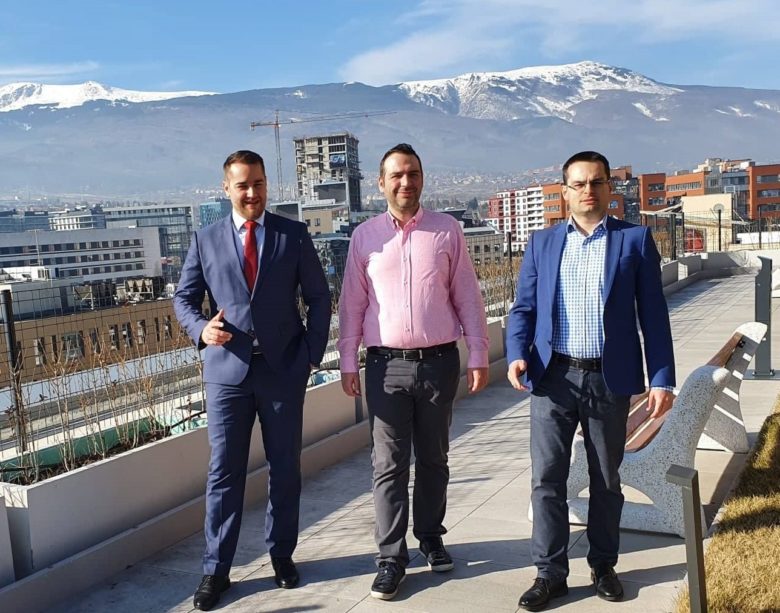 "Back when we started, many of the insurance providers in Bulgaria were very skeptical when they heard the word 'digitalization'. However, things are changing now," shares Alexander Tsvetkov, founder and CEO at the Bulgarian insurtech startup Boleron.
The company was founded in 2019 and since then has been on a journey to eliminate the bureaucracy and the lack of transparency in the local insurance sector. In practice, Boleron is a mobile-first digital insurance platform oriented to the needs of consumers who want to easily buy, receive, and manage multiple insurance policies  –  from home and car, through health and travel, all the way to extreme sports. On the other side of the marketplace are the insurance companies, which receive an additional sales channel and the opportunity to take advantage of Boleron's growing number of technology integrations. 
Boleron has already received an angel investment from Ivaylo Slavov, founder of one of the fastest-growing IT service companies in Bulgaria – BULPROS. The following quick progress has won the team a spot in the 2020 edition of VISA's Innovation Program and a venture funding round is expected to be closed in the near future.
Travel insurance policies were the first available when Boleron launched in January. This segment looked very promising at the beginning but then with the COVID-19 situation, people stopped traveling. Nonetheless, Boleron managed to quickly add eight other types of insurance policies to its portfolio, including car (Autocasco) and Motor Third Party Liability (Grazhdanska Otgovornost).
 Over the course of the next few months,  the young venture will be looking to launch pilot projects for the integration of its software into the mobile banking of several financial institutions that want to provide digital insurance to their customers without investing significant resources in software development and process management. For Boleron, this would mean a faster path to scaling abroad and maybe a slight business model upgrade, which currently is quite simple –  a commission out of every sale insurance providers make through the platform. 
After setting foot on the Bulgarian market, Boleron is now making its first steps towards Romania. 
Some people may wonder why the digital transformation of the Bulgarian insurance industry is just starting in 2020. According to Tsvetkov, despite the fact that the technology has been around for a long time, online insurance with an electronically signed policy became possible in Bulgaria in 2018, only after the changes in the Insurance Code specifying the insurance contracts can be made in electronic form.
Moving towards insurance in 3 clicks
While buying and managing insurance online may sound like a straightforward experience, for the process to be 100% online and as quick as possible, Boleron has already integrated a number of technologies in its software and more are coming. 
Any necessary signing of documents can be done with a qualified electronic signature by BORICA. Automated car valuation is possible thanks to integration with Audatex and secure storage of electronic statements and consents has been enabled by the Bulgarian blockchain company – LogSentinel.
However, some of the most interesting functionalities are yet to be introduced. Just a few days within the writing of this article, Boleron will launch automatic image recognition in its app. The feature allows users to automatically scan the data from the small coupon of their cars using their phone cameras. Seconds later, they receive real-time insurance offers directly from the insurance companies' systems. This simplifies the whole process and eliminates the possibility of data entry errors. 
There is also an advanced AI assistant coming whose purpose will be to guide users through the entire insurance process and become a 'consultant' working 24/7: "For example, a user may be interested in what different home insurance policies cover. The chatbot will not only extract all the available information from all available offers but it will also 'translate' it into understandable and clear language. And, sales won't be his only application – it may also instruct people what to do when they need to file damages," explains Tsvetkov.
The long-term impact on the insurance industry
One of the biggest goals Boleron has is to bring transparency to what every insurance policy covers and enable customers to know what they're buying. On the platform, sublimits have been specifically made much more prominent: "There will no longer be a scenario in which on page 18 it says that the coverage for a dentist is up to 300 euros, and you think it is 10, 000 euro because that's the total coverage limit," says Tsvetkov.
"I also expect that over time, as with anything sold online, prices of insurance policies will fall as competition increases," continues Tsvetkov.