deal
Bulgaria-UK-based Cloudpipes Gets Acquired By Vista-backed Quick Base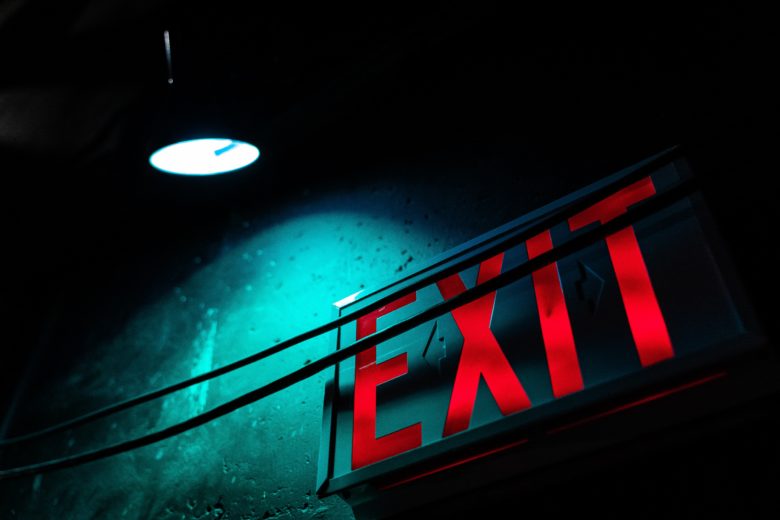 Sofia and London-based startup Cloudpipes that develops cloud-based integration and automation platform is getting acquired by the US-based Quick Base. The acquisition will bring the US company a step closer to the plan of launching a new kind of low-code development platform. It will enable users to easily create business applications that automate processes across on-premise systems and cloud applications.
 "We were not proactively looking for a buyer but we were expanding our partner ecosystem and exploring many synergies with the applications that we integrate," Spartak Kabakchiev, CCO of Cloudpipes, shared with Trending Topics. It was Quick Base, which approached the company and since both companies have the same vision of how the future of enterprise software should look like, they joined forces.
This is the fourth exit for the investors from the Bulgarian-based LAUNCHub Ventures and the first one for BrightCap Ventures. "It is our biggest company exit so far," explained Stephane Gantchev, Partner at LAUNCHub Ventures. The exact financial metrics behind the deal were not disclosed.
Workflow automation platform for non-tech users
Founded in 2015 by Boris Raicheff, Marco Starace and later joined by Spartak Kabakchiev, Cloudpipes is a next-gen enterprise-grade Integration Platform as a Service (iPaaS) connecting hundreds of cloud and on-premise business applications. It provides a fully hosted and managed solution that comes with a drag-and-drop visual workflow designer. This enables non-tech users to design and deploy complex workflow automations without coding.
The platform was fully developed in Sofia, where Cloudpipes has its development and customer success teams. "Developing the technology in Bulgaria was a no-brainer and a clear decision from the start. We all have grown out of the Bulgarian developer ecosystem" explains Kabakchiev. "The steady flow of local talent will give us a significant tech hiring advantage." he adds.
The deal would give Quick Base the advantage of adding the skilled programmers in Sofia to their existing workforce. The company would be also expanding the current Cloudpipes location in Bulgaria into an R&D Center of Innovation to continue the growth of its development team.
A step closer to a combined platform
Quick Base provides a do-it-yourself (DIY) software platform that allows people without coding skills to build integrate and run business software applications that are tailored to the way their organizations work. With more than 5K customers serving businesses of all sizes, the company is among the leading providers of the so-called low-code businesses. 
Аcquiring Cloudpipes, Quick Base is aiming to speed up the deployment of a new combined platform that will provide enhanced integration functionality, like a visual integration builder, a workflow engine, and the ability to connect applications behind the firewall to other cloud services. 
To meet the demand of more than 80% of their users that are already using some type of integration, Quick Base will directly integrate a wide range of business applications. Users will get a unified view across applications, with the ability to push and pull data and insights from application to application and from legacy systems, automating workflows that have traditionally been out of reach or difficult to maintain.
Validation for the local ecosystem
This is the fourth exit for LAUNCHub Ventures, which invested in the project through their first and second fund. Although the exact metrics of the deal cannot be disclosed, Stephane Gantchev, Partner at LAUNCHub Ventures explained that this is their biggest exit so far. "It significantly surpasses our previous exit, when we sold BG Menu," further elaborate Gantchev. (In 2018, Takeaway acquired the Bulgarian food delivery service BG Menu and it's Romanian business Oliviera for $10.5M – ed.n.) By closing its fourth deal LAUNCHub Ventures has already returned more than 50% of the initial fund's money.
"This is a validation of our investment strategy – the fund invests not only in Bulgaria and CEE, but also in founders originating from that region and based in bigger startup hubs" said Gantchev. In the case of Cloudpipes, the founder Boris Raicheff was based in London where he has worked in the past for various leading software companies. "Inevitably these startups end up opening an office in Bulgaria and benefit from the great tech talent here."
For BrightCap Ventures, which has been established just a year ago and, on the same day exactly the deal was signed, this is the first exit in their portfolio. The company invested in Cloudpipes at the beginning of the year but did not expect to get such a fast return. "As a venture firm, we see workflow robotization as a great segment with tremendous market activity. Our technical due diligence and research on Cloudpipes pointed to a great potential, but we didn't anticipate such a fast cycle," says Daniel Lorer, partner at BrightCap Ventures.
In the beginning of the year, Vista Equity Partners, the fourth largest enterprise software company after Microsoft, Oracle, and SAP acquired a $1B majority stake in Quick Base. One of the directions in which the DIY coding company was planning to use Vista's investment to grow its products. Rick Willet, Quick Base CEO, explains to WSJ, that they've chosen Cloudpipes after considering more than 30 acquisition targets for three years and closing the transaction in two and a half months.
"That's when you really know that this team has created a world-class product." continues Daniel Lorer. "What struck us with Boris, Spartak and Marco, was their sheer dedication to the product in the face of adversity. They had experienced the burden of broken distributed workflows firsthand at their previous jobs and birthed Cloudpipes out of necessity and conviction – a vital selling point for a start-up".
Kabakchiev amplified that "The Bulgarian VCs were very supportive and helpful in the process."
Other investors in Cloudpipes include Telerik co-founder and business angel Svetozar Georgiev and 500 Startups. 
What next?
The Quick Base and Cloudpipes teams will begin accelerating the Quick Base product roadmap by integrating Cloudpipes technology with the Quick Base platform. The Cloudpipes management and engineering teams will be joining the Quick Base product development organization. As for the organization structure, there are no significant changes. The company will continue to hire great software development talent in all locations. The Cloudpipes team will report directly to Jay Jamison, Quick Base's Chief Product & Technology Officer.
The combined platform is expected to be released by the end of this year.