ACCELERATORS
Bulgarian blockchain startup ReCheck joins ABN AMRO & Techstars Future of Finance accelerator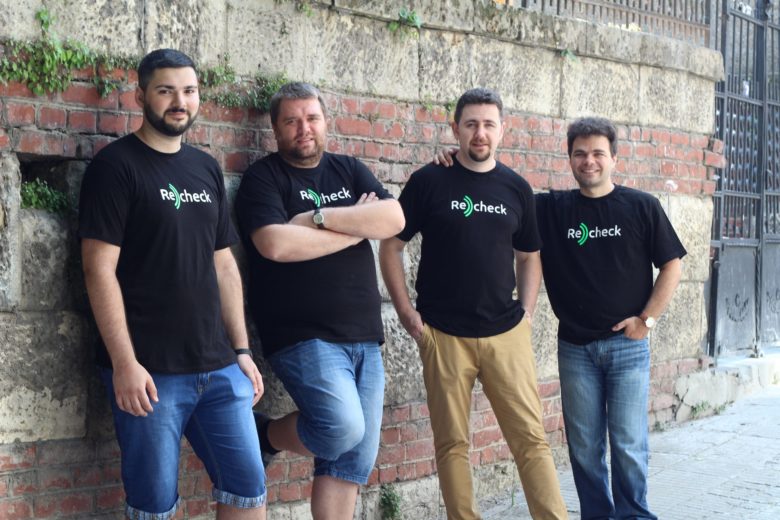 If you've been around the entrepreneurial or startup world for the past 10 years, you have certainly heard of Techstars and pretty much know what they are all about. In a success for the Bulgarian startup ecosystem, local blockchain startup ReCheck has won the chance to join the ranks of Techstar & ABN AMRO's next Future of Finance cohort of 10 in Amsterdam.
We met ReCheck co-founder Emiliyan Enev to find out more about their expectations, hopes and plans. And most importantly, how did they make it?
Top rapid accelerator 
"Techstars is one of the best programs in the world for rapid acceleration of startup businesses. I would say they are number one or number two," said Enev. And if you look at the data, he seems to be right. 
So far, Techstars has funded more than 10 unicorns that are valued at more than $100 billion today. But perhaps the real motivation for applying was the community and the network: 10,000+ mentors, 1,000+ investors, 5,000+ founders, and 100+ corporate innovation partners.
+++Pitching tips & tricks: real-life lessons from 3 SEE startups who know the game+++
Getting ready to hit market
ReCheck applied for the program "Future of Finance", which is organized in partnership with the leading Dutch bank ABN AMRO and has a strong focus on digital assets and sustainability. The program will take place from end-March through early-July 2021 bringing together a total of 10 startups from 20 countries and five continents, including 5 female founders and 2 female CEOs.
"This is perfectly aligned with the product we build – building passports for energy-efficient and sustainable properties that convert real estate data into a new class of digital asset," explained Emiliyan Enev. 
"We hope that we will be able to refine our go-to-market strategy, business model and get investment-ready. We were told that over the course of three months (the duration of the program) we will need to do work that we usually do for one year!"
Intense program
This is a fair thing to say given the intensity of the schedule. The absolute flagship of Techstars is "Mentor Madness" – 100 twenty-minute conversations with a collection of experts and mentors who share their time and expertise to help the startups move forward. 
After the mentoring part, there is an execution and growth stage with guidance for scaling the business. The culmination of Techstars is the "Demo Day" – pitching sessions in front of investors. 
+++An Introduction To Decentralized Finance: Blockchain's New Killer Use Case+++
Startup advice: don't fall in love with your product
ReCheck has been around for almost 5 years now. In the startup world, this is a long time and Emilyan says he and the team have learned some lessons along the way: 
"We learned that we should not get obsessed with our ideas and we should not push the technology. It is always about the business case – how big is the problem and are you able to solve it bringing some measurable value. Startup founders fall in love with the product they build and this could be deadly. I would suggest falling in love with the problem – gaining deep knowledge about market trends, existing challenges, and validated pain."