STARTUPS
Bulgarian Cupffee secures €1.8M with its edible coffee cups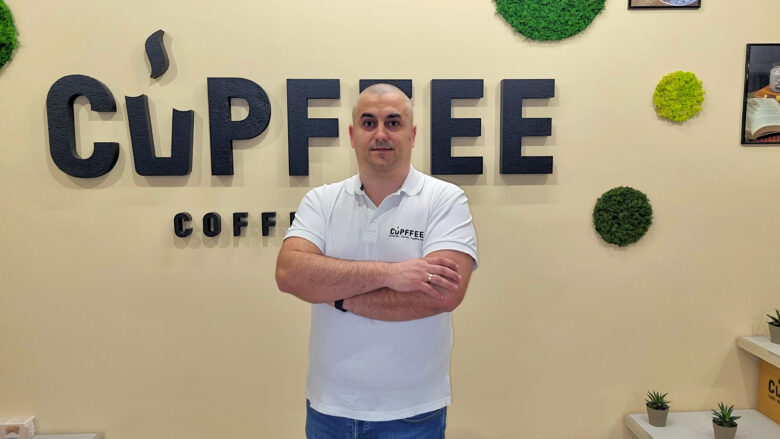 Cupffee is the most delicious alternative to a coffee mug. The edible cup revolutionizes the way you enjoy your favorite coffee drinks breaking away from the disposable cup culture. Seems like investors notice the immense potential of Cupffee as the company just raised €1.8 million in a pre-seed round led by the Bulgarian VC Eleven Ventures. In the past, Cupffee has been backed up by some of the most prominent business angels in the region.
"Cupffee fits very well our Future of Food investment thesis, which has lately evolved towards sustainable food solutions at its core. In addition, Cupffee is one of those rare startups that has managed to go beyond the lab experiments and artisanal workshop and develop a true industrial process and production. We also find strong synergies with two of our other portfolio companies, Almacena and Bibecoffee, who are also in the coffee business," highlights Ivaylo Simov, Managing Partner at Eleven.
Bulgarian-founded AgriTech Almacena raises €3.5M backed by Eleven Ventures
Exactly your cup of… coffee
Based in Plovdiv, Bulgaria, Cupffee is an innovative Eco-FoodTech company manufacturing biodegradable edible coffee cups made of entirely natural ingredients and designed to deliver a green solution, reduce microplastics, and create an alternative to carton cups.
The disposable culture prevalent today has led to a surge in single-use plastics, causing significant harm to our environment and ecosystems. Cupffee is poised to disrupt this trend by offering an innovative solution, made of entirely natural ingredients, that not only enhances the coffee-drinking experience but also addresses the issue of global waste. 
Cupffee started industrial production in 2018 and in 2022 reached a production capacity of 2.5 million cups monthly, reaching clients in over 18 countries across the globe. The Bulgarian brand was also served on the board of the first-ever plastic-free flight of Etihad Airways from Abu Dhabi to Brisbane on Earth Day. How cool is that?!
Reading this, you probably won't be surprised that Trending Topics uses Cupffee cups not only in the office but also at all its events.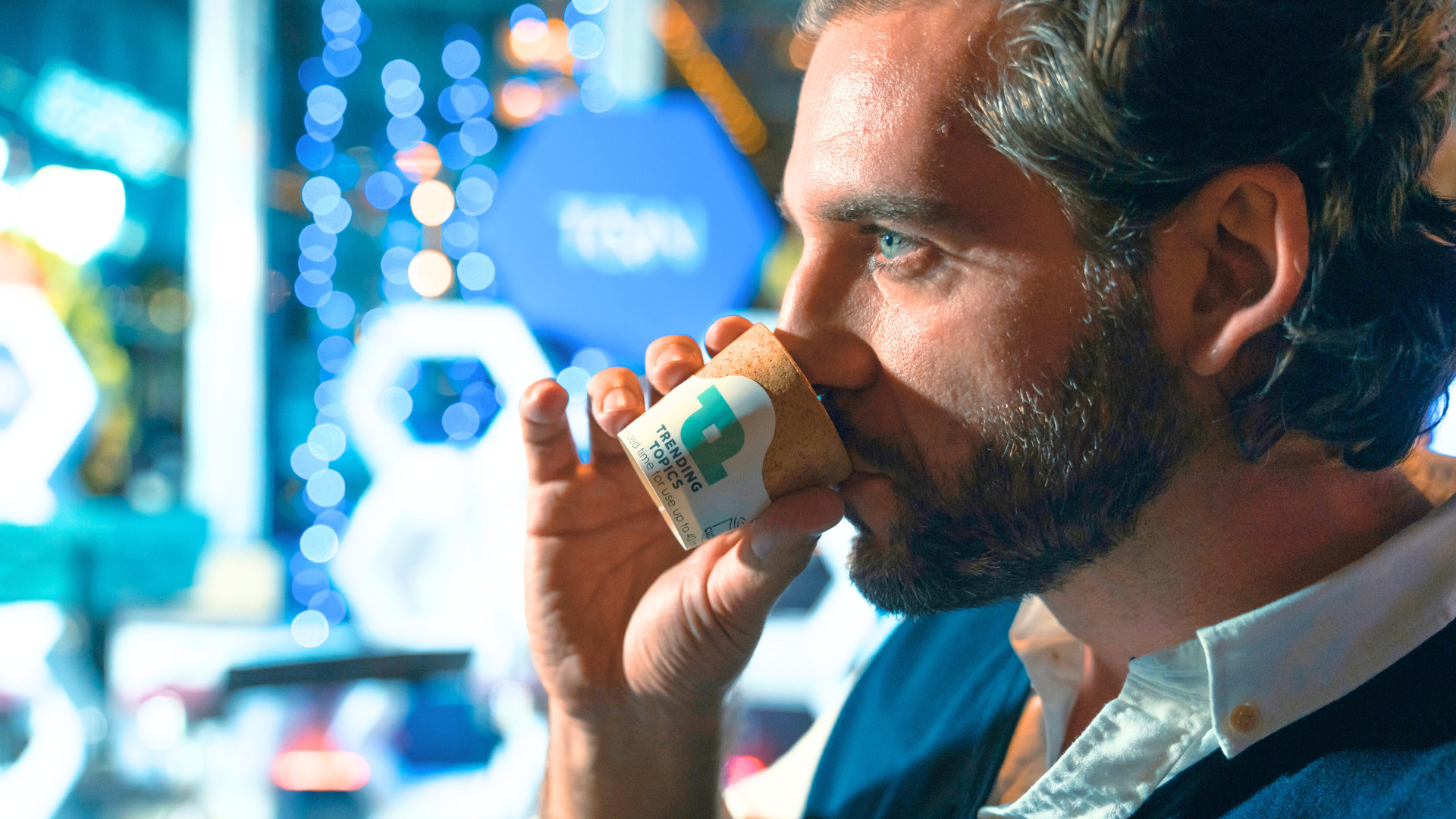 Save the planet with one Cupffee at a time
"It all started with a dream. Back in my school years, I was acutely aware of the plastic waste around me generated daily by all the coffee shops in my hometown. That sparked a pivotal question – what if I could replace these disposable coffee cups with a sustainable, edible alternative? That's when the idea of Cupffee was born.
Fast forward years of refining the recipe, baking cups in my own oven at home, and assembling prototype machines from scratch before finally creating the biodegradable coffee cup that doesn't leak, stays crunchy and can be enjoyed as a snack. Today, with an automated manufacturing process, global clients, and the robust backing of Eleven Ventures, we are poised to redefine the coffee-drinking landscape. Our mission? To transform disposable coffee culture and drive sustainable change in the food industry, one Cupffee at a time," says Miroslav Zapryanov, Founder and CEO at Cupffee.
Greek-led BibeCoffee raises €2.1M to challenge the coffee industry
At present, Cupffee caters to global clients spanning the EU, Middle East, USA, and Australia, collaborating with top coffee brands like Lavazza. This partnership has introduced the unique Cupffee experience to many high-profile events such as Wimbledon, where Giuseppe Lavazza and Queen Elizabeth savored their coffee in eco-friendly edible cups.
The new capital will enable Cupffee to pursue its growth strategy that focuses on three key areas to foster its mission of promoting sustainability within the food industry. The company aims to deepen its reach in current markets, ensuring a wider audience has access to its eco-friendly coffee cup solution.
In addition, Cupffee plans to bolster its sales and marketing team, empowering them to effectively communicate the brand's sustainable vision and increase customer engagement. Last but not least, the Bulgarian brand will continue working on sustainable edibles, raising awareness of eco-conscious alternatives, and encouraging the adoption of greener practices throughout the food industry.
FoodObox: Bulgarian startup saves meals and battles food waste