STARTUPS
Bulgarian zero waste startup DiFOLD grabs the German Sustainability Award Design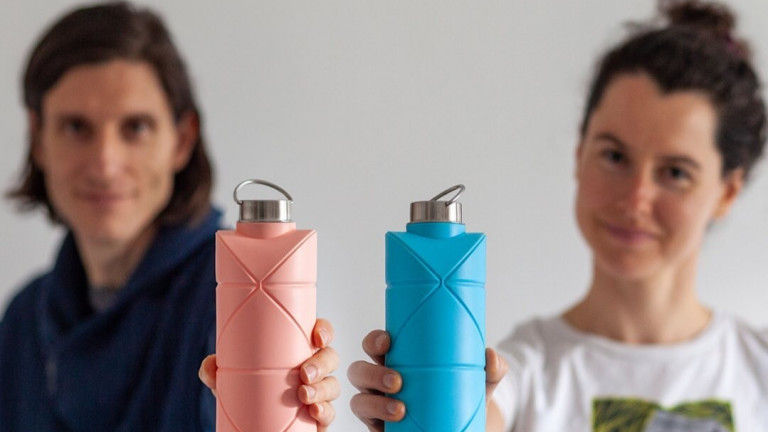 The Bulgarian zero-waste startup DiFOLD won the prestigious German Sustainability Award (GSA) Design 2022 for its sustainable and reusable Origami Bottle.
"This first Award on Design and Sustainability boosts us, even more, to work harder on the development of subsequent foldable reusable products as better and more convenient alternatives to single-use packaging! And our main priority now stays bringing the Origami Bottle to life and to all backers very soon," shared the DiFold team on social media.
More than ever, role models are needed who drive change and use the crisis as an opportunity for real transformation. The German Sustainability Award is the national award for excellence in sustainability in business, municipalities, and research. With six competitions, over 800 applicants, and 2,000 guests at the closing events, the award is by far the largest of its kind in Europe. The prize has been awarded annually since 2008 by the German Sustainability Prize Foundation in cooperation with the federal government, municipal umbrella organizations, business associations, civil society organizations, and research institutions.
The 14th edition of the GSA event took place in Düsseldorf on December 2nd. Altogether 25 startups, companies, and projects from various industries made it to the top finalists.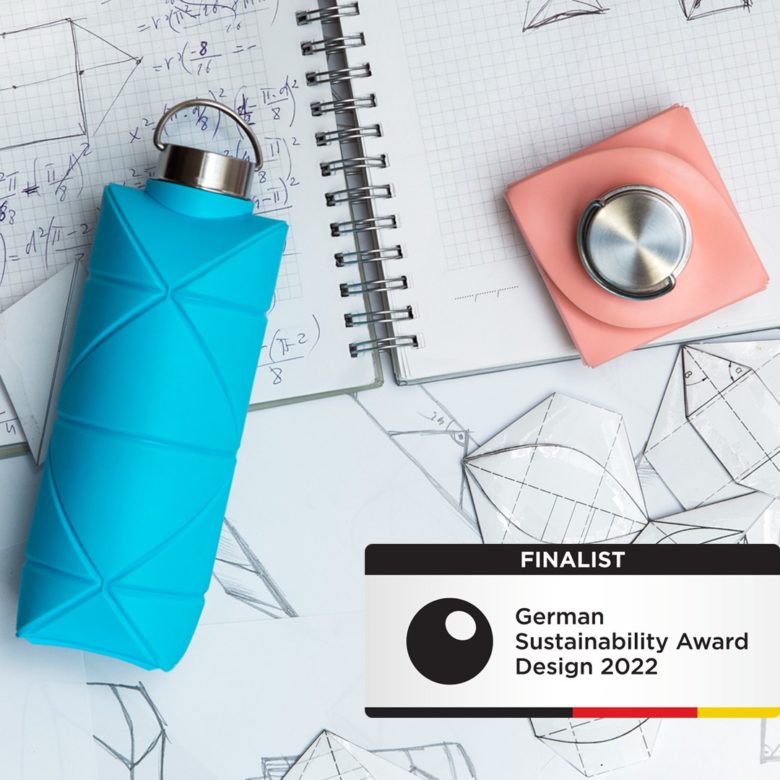 DiFOLD unfolds its potential 
Receiving the German Sustainability Award is a major recognition for the hard work of the Bulgarian startup. Founded in 2018, DiFOLD's collapsible technology was inspired by the Japanese paper art Kirigami. The design consists of geometric pattern models that allow tubular volumes to become flat, occupying less than 10% of their initial volume, while also offering great stability when unfolded. Convenient to carry around bottles may be the first application but the concept behind such reusable packaging can also be applied to larger collapsible containers that optimize transportation and save CO2 emissions.
"The DiFOLD Origami Bottle saves you space and can go wherever you go. It fits the life you live, not the other way around. We aim to create a new perspective on the packaging. If we build a community of end-users who want to send single-use plastics into retirement, this will also attract B2B customers," says Radina Popova, co-founder of DiFOLD.
In 2020, the DiFOLD team gathered $136,789 for its revolutionary space-saving bottle through its Kickstarter campaign, reaching an amount almost 10 times bigger than their initial goal of $15,000. Later on, the startup secured another $167,500 through an Indiegogo campaign, receiving the support of over 3,400 backers.
Bulgarian Zero Waste Startup Difold Reaches €100k With Its Crowdfunding Campaign And Is About To Bring Reusable Origami Bottles Into Mass Production