Green Tech
Bulgarian Zero Waste Startup Difold Reaches €100k With Its Crowdfunding Campaign And Is About To Bring Reusable Origami Bottles Into Mass Production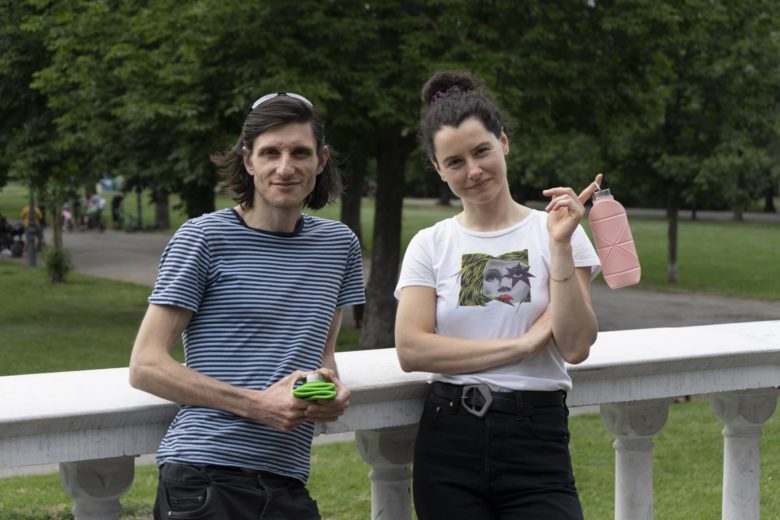 Earlier in 2020, Coca-Cola's head of sustainability stated that for the time being the company will continue to produce millions of tons of single-use plastic bottles every year because consumers still want them. At the same time, four trillion plastic bottles are estimated to have gone to waste in the past ten years, says one study, and 79% of all plastic waste ever generated has been accumulating in landfills or the natural environment reveals another.  Millions of birds, fish, and other marine creatures are killed by plastic garbage every year. While corporations can certainly be blamed for putting profits before the environment, it's also true that most of their actions are driven by consumer demand. 
Consumer convenience and the development of multi-use habits is where Difold starts as well. After over two years in R&D, the Bulgarian early-stage startup working on foldable packaging technology is about to launch its first product on the market – a reusable origami bottle that takes next to no space when folded. 
"The DiFOLD Origami Bottle saves you space and can go wherever you go. It fits the life you live, not the other way around. We aim to create a new perspective on packaging. If we build a community of end-users who want to send single-use plastics into retirement, this will also attract B2B customers," says Radina Popova, one of the two co-founders at Difold.  
Well, the community seems to be shaping up – with nearly 2400 backers nine days before its end and pledges for over €100k, the company's crowdfunding campaign on Kickstarter has turned into a complete success, reaching its fundraising goal in less than four hours. Now, Difold is preparing for manufacturing and fulfillment of first orders by the end of the year.
How it all began
The concept for Difold's collapsible technology comes from the other co-founder on the team, the inventor Petar Zaharinov who was inspired by the Japanese paper art Kirigami. An architect by education, at the beginning of his career he wasn't really interested in product design but then he came across Jacob's ladder, a toy that moved him to explore challenging geometrical systems. Over the years, Zaharinov creates puzzle furniture Praktrik and the modular wall system WallStack where he meets Popova. 
In 2018, the two started working together on the company known back then as Hyperfold. They are accepted into the program of the Climate-KIC cleantech accelerator in Sofia and explore the business potential of foldable designs in multiple industries. Ultimately, Popova and Zaharinov decided to focus on reusable packaging. A few prototypes and tests later, the origami bottle was born. 
For a while, DiFold looked for capital to fuel its manufacturing efforts until, in the beginning of 2020, the team closed an angel round, which was invested in pre-production and the latest product samples as well as the development of a crowdfunding campaign. 
"We spent over six months building an audience of people interested in Difold's origami bottle. There was a lot of preparation behind this viral effect where everyone was talking about the campaign – we ran targeted ads, sent newsletters and surveys, contacted media outlets that are known to generate buzz," explains Popova. 
A bottle in your pocket
Difold's design consists of geometric pattern models that allow tubular volumes to become flat, occupying less than 10% of their initial volume, while also offering great stability when unfolded. Convenient to carry around bottles may be the first application but the concept behind such reusable packaging can also be applied to larger collapsible containers that optimize transportation and save CO2 emissions.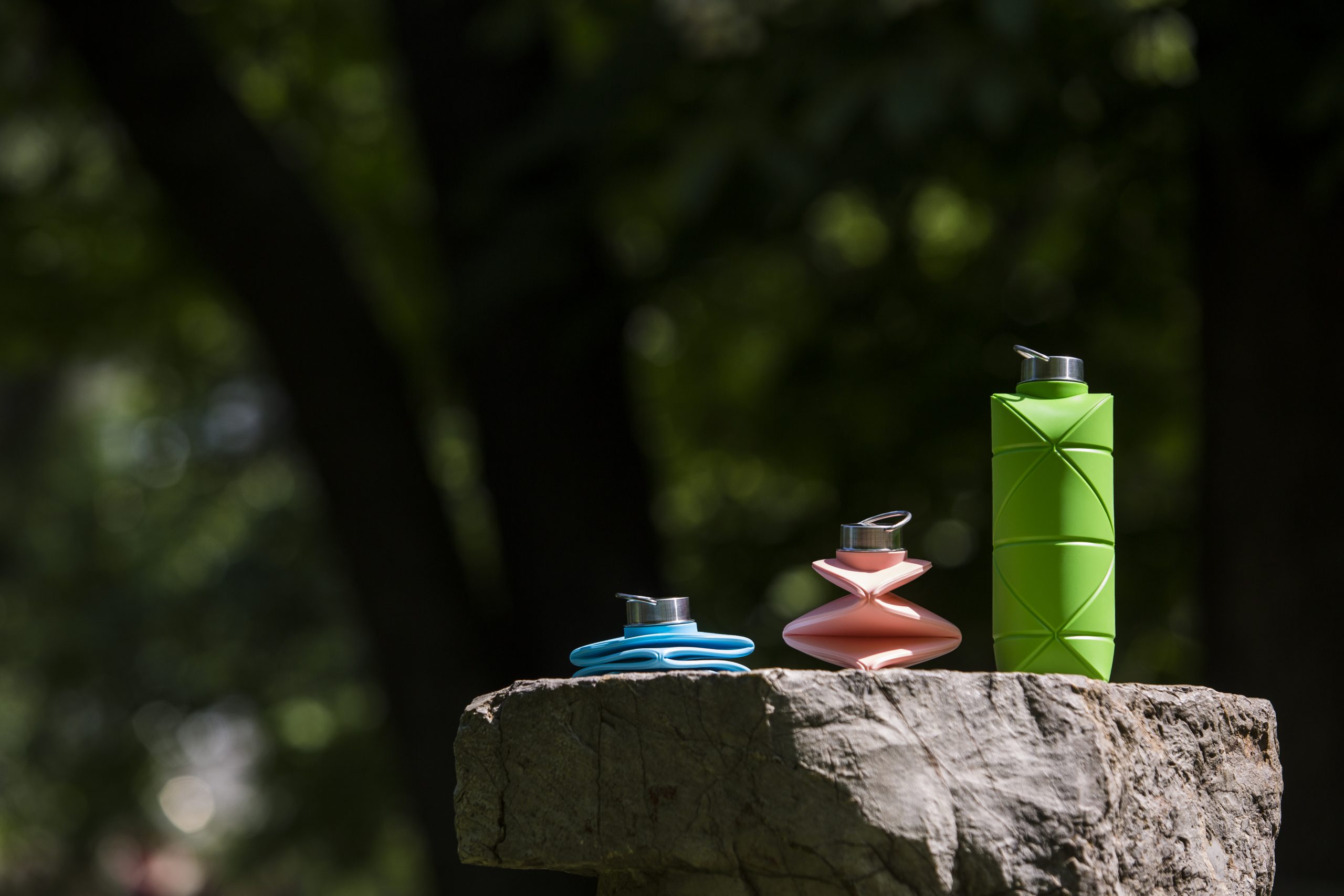 "It's important to mention that the material we use for the origami bottle, a partly bio-based thermoplastic polymer can be recycled multiple times with no loss in quality," says Zaharinov. 
The material is also stick-resistant, making it easy to clean with a bottle brush or safely in the dishwasher and is extremely strong on the folding creases with Difold promising at least 5 years of intensive usage.
After using 3D printing during the prototyping phase of its R&D process, now Difold is moving to injection molding as a technique for the production of the market-ready bottles. The company has already found a manufacturing partner in China and is getting ready to start creating new molds even before the end of the crowdfunding campaign. 
In addition, the team has already filed a patent application for the technology design.
Towards zero-waste packaging at scale
While most of Difold's focus in the next few months will fall on manufacturing and dispatching of Kickstarter orders, the provider of innovative packaging is also thinking about its future distribution and marketing strategy, a follow-up crowdfunding campaign in Japan, and a seed VC round to grow its team and reach its next product milestones.  
Difold might be starting with a focus on B2C but the company sees opportunities on the B2B side as well – both when it comes to sales to employers and event organizers or open innovation collaborations with beverage companies. There are currently talks with the R&D division of Nestle in Switzerland and last year Difold presented its technology in front of supermarket chain ALDI as well as Procter & Gamble. After some extra consumer traction maybe we will see progress on the corporate front as well.
In the future, Difold plans to bring other space-saving reusable products that will be implemented at a larger scale in zero waste consumer goods shopping platforms such as the LOOP Store. 
"In the last year, we've finally started seeing efforts for zero waste shopping at scale, particularly in the more developed markets. Brands are increasingly implementing different types of innovative packaging that can be reused at least 100 times. Larger collapsible containers for the logistics industry are also a possibility but for now, we're focusing on the origami bottle, and then we'll see what will be the next verticals and products we pursue," talk about their future plans Popova and Zaharinov.