deal
Can Everyone Install Apps On The Cloud? Romanian Bunnyshell Raises A Six-Digit Round To Prove So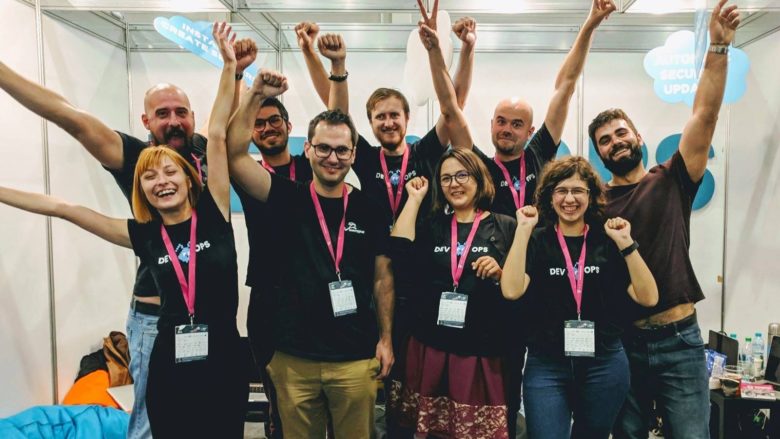 Bunnyshell, a one and a half years old startup from Bucharest, has raised its second funding round to continue to make cloud infrastructures a commodity that everyone can use.  Fairly young Romanian investment firm, Early Game Ventures bets €750k on their product. 
"The automation developed by Bunnyshell democratizes access to the cloud infrastructure. These are some of the arguments that made us invest in the Bunnyshell team. Moreover, this investment is in perfect agreement with 'Infrastructure for innovation', our investment thesis," says Dan Calugareanu, Partner of Early Game, in an official statement.
Infrastructure for innovation?
It would be fair to say that nowadays almost everyone, in one form or another, does something in the cloud. Businesses including. Indeed by 2020, as most of the corporate world is riding the digital transformation wave, it's expected that 83% of the enterprises workload will be in the cloud, research suggests. The cloud infrastructure market will exceed $81b by 2023. But the cloud, despite convenient and easy to use on the first sight, bares some challenges. 
Today, there is no application or software system that does not work in the cloud. Application development is becoming faster, using components, tools, APIs, SDKs, and other resources that are easy to integrate and easy to use by non-specialized engineers, explains Alin Dobra, the CEO of Bunnyshell. "When it comes to installing applications on cloud infrastructure, things get complicated. It requires a system administrator to choose the best solution or architecture to make the settings and installations. This is where Bunnyshell comes in, so that, with just two to three clicks, anyone can install and launch cloud applications," he explains what the product of the company does.
In a nutshell, the founded in 2018 Bunnyshell provides a SaaS platform for easy infrastructure management on multiple clouds or even on-premises, automated provisioning, etc. It simplifies the usage of a cloud platform. Bunnyshell already operates on major infrastructure platforms, Google Cloud, Amazon Web Services, Microsoft Azure, and has partnerships with other companies in the field such as Digital Ocean or Cloudflare. "Bunnyshell wants to change the world by making the cloud accessible. Installing and launching servers, monitoring and scaling them, as well as cloud security, all you can solve in minutes. The automation developed by Bunnyshell democratizes access to the cloud infrastructure," says investor  Calugareanu.   
Early on
According to Crunchbase Bunnyshell has previously raised a €200k at €4m pre-money valuation. With the current seed-investment by Early Game Changers, the total cash put into the company reaches almost €1m. 
The Romanian VC, which has an investment capacity of €28m usually tries to enter companies very early on:  "If the opportunity is real, we prefer to be the first institutional investor in such startups."  
More stories from Romania:
FintechOS: UK-Romanian Fintech Closes €1.1M Round To Save Banks from Fintech Disrupters
Beez: The Romanian Startup Offering Alternative To Credit Card Debt Raises €250K And Expands In The UK
Romanian E-Commerce Startup Blugento Receives €1M From Polish Tech Holding