STARTUPS
Cargo star Dronamics is raising €2M in a Pre-Series A SAFE round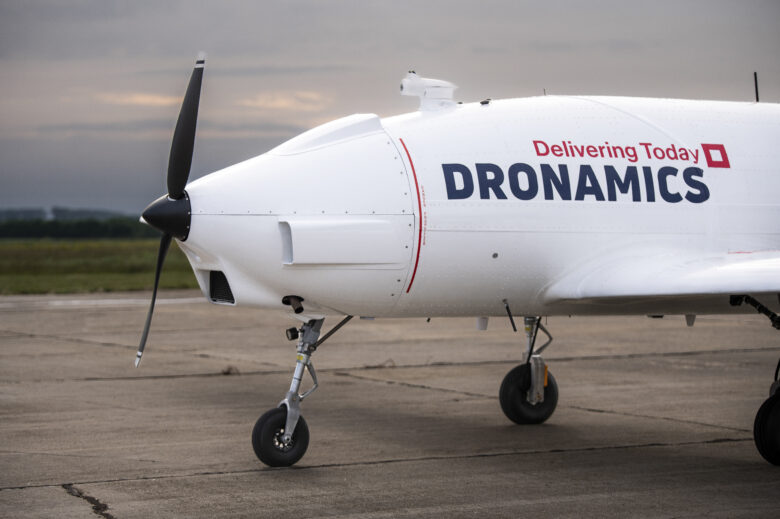 Dronamics is the world's first licensed cargo drone airline, offering an innovative and sustainable solution for middle-mile logistics. Now, the Bulgarian-led company is raising €2 million in a Pre-Series A SAFE round, as a Series A round is expected in Q4 2023.
Bulgarian Dronamics raises $40M to power new generation drone solutions
Dronamics in a nutshell
Founded in 2014, Dronamics is a leading middle-mile cargo drone developer and the world's first cargo drone airline with a license to operate in Europe. Partnering with over 40 airports in 13 countries across Europe, ​Dronamics' all-in-one solution for the middle mile is powered by its "Black Swan" cargo drones, a network of droneports, and fully mobile control centers.
With a focus on sustainable transportation, Dronamics aims to create an ecosystem with global reach and simple integration into supply chains. This will enable same-day delivery to the most remote areas of the world at an affordable cost.
Dronamics targets a large addressable market, with annual logistics spend for time-critical/sensitive transport of €800 billion across the key verticals ecommerce, FMCG/retail, perishables, luxury, pharma/healthcare and industrial/spare parts, which are enjoying ongoing growth. ​
Dronamics is now the first drone cargo airline to get an operational license
All about the new round
SeedBlink is offering its members an exclusive opportunity to participate in a Pre-Series A SAFE raise in Dronamics, to be converted at Series A.
>>> Dronamics on Seedblink <<<
Dronamics targets a Series A round in Q4 2023, aiming for a €50 million raise. These funds will be used to manufacture and operationalize/commercialize the first 25-40 drones and establish the supporting drone port network – in the EU.
Some key information for investors interested in joining the Pre-Series A round:
Instrument: SAFE
Available on SeedBlink: €1,000,000
Full round size: €2,000,000
Co-investment: €1,000,000
Valuation Cap: €250,000,000 
Discount: 20% | Maturity: Upon a Series A priced round
Minimum investment ticket: €2,500 (or €1,000 for Club members)
Deal access fee: 2.5%
Round closing: July 31, 2023
Seedblink expands in DACH region to invest €1.5M in local startups in 2023