Kinled & Mountain Labs: The Fintech Investor for Real Innovations Beyond the Hype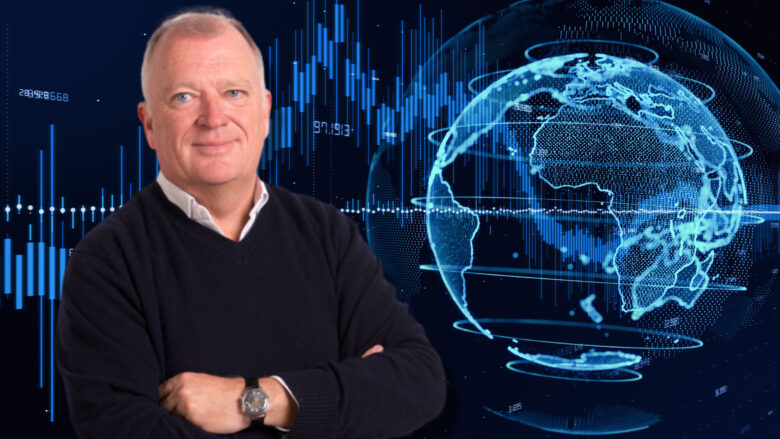 When Patrick Aisher sketches the DACH region on a napkin, you get a completely new view of the landscape. Aisher sees Switzerland and Austria as two turbo-boosters for Europe's economic engine and as the two locations where fresh startup ideas thrive, especially in the fintech sector. The central location and great economy of the DACH region enable businesses to quickly access the rest of Europe and even expand globally. That's why the British-Austrian entrepreneur and investor, along with two partners, has set up its own startup incubator, Mountain Labs, that aims to develop the potential of fintechs in the region.
Aisher, who took over his family's Kinled Holding as director in 1995 and gained a great deal of experience at a young age (including Nasdaq IPO or exits of portfolio companies to Wienerberger or Magna International), has been investing in fintech for over 10 years. Kinled Holding is strongly involved in the biotech sector and with the Central European Biotech Incubator & Accelerator (CEBINA), at the biotech campus of the University of Vienna. BioTech companies make up about 50% of Kinled´s portfolio. With a focus on financial technologies, Aisher aims to invest in projects that digitize financial processes and make them more accessible to everyone. He sees great opportunities for startups in the payment sector.
Growing portfolio
"Fintechs are smaller and more agile and use innovative technologies to develop tailor-made solutions for their customers. Tech is the key advantage to get ahead in a highly regulated industry like finance," says Aisher. He has already built a respectable portfolio of startups and scale-ups via Kinled and Mountain Labs. The portfolio of around 125 companies includes 25 fintech and 37 digital tech startups, many of which focused on financial issues. Some of the most prominent projects in Aisher´s portfolio are:
Bricksave: A cutting-edge real estate crowdfunding platform based in Zurich and London that allows investors to invest in hand-picked projects starting at $1,000. Bricksave invested $30 million in US residential real estate to date.
Sonect: The Zurich startup enables its users to withdraw money at checkouts in shops simply by smartphone. This gives banks the opportunity to position thousands of new "ATMs", without having to set up locations themselves. Sonect has 800.000 users in Switzerland.
linx4: The Austrian startup enables so-called pay-per-use financing for industrial machines and systems and is thus developing an exciting counter-model to classic leasing or purchasing.
Investor: If Banks Are Smart, They Will Become the Platform for New Generation Fintech Startups
Stay away from the hype!
Despite his engagement with innovative solutions in the fintech landscape, Aisher stays away from short-term hypes. NFTs, Buy Now Pay Later, Metaverse – the investor ignores all of these and prefers to concentrate on long-term, sustainable trends. "I prefer to focus on sustainable business models in the B2B sector which offer customers real added value and are not just on the hunt for quick money," says Aisher. As an example, he cites BVNK from Great Britain, which enables crypto payments for bank products in the B2B sector.
With Mountain Labs, Aisher invests in startups from Seed Stage onwards – so it has the power to handle large financing rounds of many millions of euros. The following examples show how successful portfolio companies can become: Trufin was floated on the London Stock Exchange in 2018 – also with Aisher as a seed investor – and valued at £185 million at the time. Just a year later DF Capital went public with Kinled as a shareholder and fetched a valuation of £120 million.
The success stories really demonstrate that Aisher's team knows the entire process from the seed phase to the IPO and has the staying power to accompany businesses through the different phases. It is important for him to build deep trust in the founders and monitor their progress. "We don't invest as early as possible just to be at the cap table at the very beginning," says Aisher. "We may say 'no' the first time, the second time, and the third time. But then, if the product, the team, the marketing, and the strategy suit us, then we're happy to come on board. I prefer to come on board later and be there for a long time than to come on board too early and lose the investment quickly."
A wealth of experience and many connections
Aisher is, as one can immediately tell at the first meeting, a full-blooded entrepreneur. He took over his family's Kinled Holding as a director in 1995. The largest asset at the time was the construction company Marley PLC, which his family founded after the First World War and is still one of the market leaders in environmentally friendly roofing in Great Britain. In 2022, after several partial exits (including to Wienerberger from Austria), it was finally sold through a private equity transaction for £565 million.
Meanwhile, over the past 25 years, Aisher has built Kinled into a Hong Kong-headquartered investment firm specializing in financing life sciences, digital technology, and fintech companies. Even if Aisher prefers direct investments, he is also on board as a Limited Partner (LP) with several funds, including Concentric and D2. Accordingly, Aisher is well connected in the investor scene – and can count well-known names such as Watrium, Augmentum, or Tiger Global among its CO investors.