CIRCULAR ECONOMY
Cement alternative: Spain builds highway from burned paper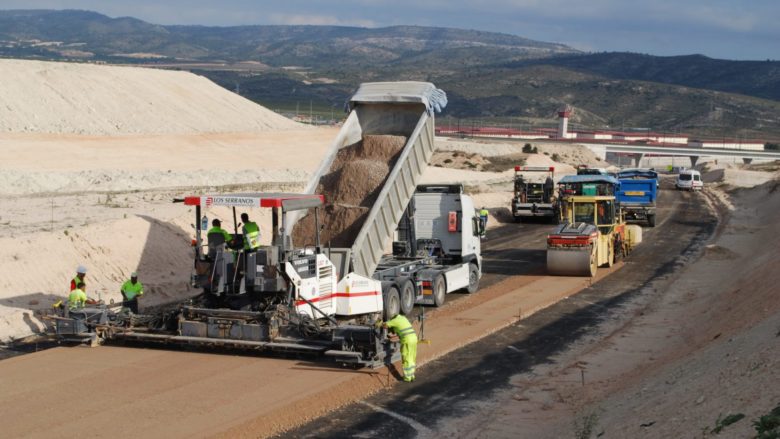 The cement industry is one of the highest harmful emission sources with just a few decarbonization technologies in place so far. In a bid to find a solution to the issue, the Spanish city of La Font de la Figuera, some 350km from Madrid, is testing a new technology to reduce cement production and cut the industry's carbon footprint. Old paper, which is not suitable for recycling, is burnt and used to pave roads. The first sections of the local motorway have already been covered with the innovative material.
65 – 75% less emissions
The pilot project is implemented by Spanish construction company Acciona. They believe the burnt waste paper is a promising future resource.
"In road construction, we need the strongest materials. And for that, we usually use cement. This paper ash doesn't just look like cement. It meets all the technical requirements of cement, but it's also more environmentally friendly," Acciona's R&D Project Manager, Juan Jose Cepria Pamplona, told Euronews.
According to him, using paper ash instead of cement could cut carbon emissions by 65-75%. The company's goal is to use the new material in projects across Spain, saving up to 18,000 tons of cement annually.
The project in La Font de la Figuera is one of three pilot projects carried out by Acciona. The company is part of the paperChain project, which aims to promote the sustainable use of natural resources to promote circular economy. According to a study from 2014, of the 130 million tons of paper and pulp produced in Europe annually, some 11 million tons end up as non-recycled waste, often thrown out in landfills.