Deals
ClaimCompass Acquires A Travel App Based Out Of Los Angeles To Expand Coverage Beyond The EU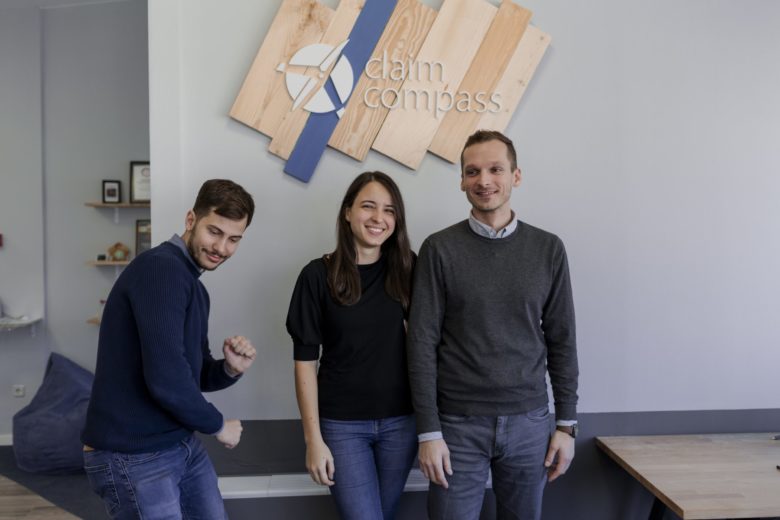 The Bulgarian startup ClaimCompass, a company which has helped over 200k travelers get compensated for flight disruptions, has just completed the acquisition of Service, a travel app, based out of Los Angeles that has brought flight compensation to the US market. Thanks to its parsing technology, a simple inbox connection allows the Service app to instantly find past and future flights and secure money owed to passengers for flight disruptions and hotel rate changes.
"At some point, we actually experimented with our own inbox scraper and even built a working prototype, but hit some roadblocks mostly around the parser. We had to use an external provider or built or own, which proved to be costly at the time. We first met Service back in 2016 and have always been very fond of their products and what they've managed to achieve in the US. After learning that their latest round was about to collapse because of the COVID-19 outbreak, we began talks of a possible acquisition," shares Alexander Sumin, co-founder and Chief Marketing Officer at ClaimCompass.  
The acquisition, which has been in the works since early March of this year, allows ClaimCompass to expand beyond the EU and not only provide coverage for US and Canadian flights but also add further product capabilities. ClaimCompass competed with three more buyers, two of which in the travel sector and one operating in the consumer technology vertical. 
Adapting to the new travel reality
The deal comes at a time when travel companies have been hit hard due to the COVID-19 outbreak. ClaimCompass is no exception and reports a significant drop in revenues, yet it has continued to collect and pay compensation to its customers even throughout the crisis. To make sure it stays afloat, the company has had to cut its marketing budget, freeze previously planned product changes and lay off part of its staff.
Despite all that, ClaimCompass remains positive: "Sure, we've seen better times to be a travel tech company. But we're also fortunate enough to be in good financial standing to weather the storm and be there for passengers when travel resumes again" says Tatyana Mitkova, co-founder and CEO at ClaimCompass.
To minimize risks of additional losses, the ClaimCompass team analyzed the backlog of claims and optimized it so that the highest possible collection rate is maintained. 
Time for integration
"Existing Service users will benefit from our expertise and legal network in Europe, while ClaimCompass customers will have the option to be protected even when they fly outside of the EU," explains Sumin.
Founded in 2015, Service raised just under $8M from investors such as Founders Fund, Maveron, Menlo Ventures, and others, which put the company's valuation at approximately $20M. Service works by connecting to an inbox and finding any previous flights for which a traveler may be entitled to receive compensation in the form of cash, vouchers or miles, following a disruption such as a long delay, cancellation or overbooking. In addition, it also proactively monitors any upcoming flights, as well as hotel reservations and automatically saves travelers money if the rate drops by rebooking the exact room for the cheaper rate.
Now, one of the main goals for ClaimCompass will be to find more integration points with Service to ensure the best possible experience for users. "We intend to continue using some of our resources for experiments that are mostly close to our current business model but we do not rule out completely new things," says Sumin.